Albert Woodfox, the last incarcerated member of the Angola Three, was released from prison on his 69th birthday, CNN reports.
Woodfox was going to a third trial for the 1972 slaying of prison guard Brent Miller at the Louisiana State Penitentiary at Angola but pleaded no contest Friday to lesser charges, according to a statement.
"Although I was looking forward to proving my innocence at a new trial, concerns about my health and my age have caused me to resolve this case," he said.
Woodfox, whom many consider a political prisoner, had spent more than 43 years under solitary confinement for Miller's death, a practice that many criminal-justice advocates, human rights groups and the United Nations equate to torture.
The Guardian reports that Woodfox was the longest-standing solitary confinement prisoner in the U.S. and held in isolation in a 6-by-9-foot cell almost continuously for 43 years. In the single remaining hour, he was allowed out of the cell to go to the "exercise yard"—a small area of fenced concrete—but was shackled and kept alone there, too.
G/O Media may get a commission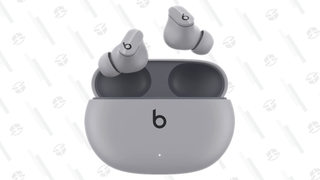 A  federal appeals court overturned Woodfox's conviction in 2014—the second time it had been overturned—but he had remained behind bars during the appeals process.
Last November, a judge with the federal Fifth Circuit Court of Appeals described the conditions of Woodfox's confinement at Angola, a notorious prison that holds approximately 5,000 male inmates, 68 percent of whom are serving life sentences.
"For the vast majority of his life, Woodfox has spent nearly every waking hour in a cramped cell in crushing solitude without a valid conviction," said Judge James Dennis, according to The Guardian.
The Angola Three also included Herman Wallace, who was convicted in 1973 of killing Miller, and Robert King, who was linked to Miller's death but never charged. King was freed after his conviction in the killing of a fellow inmate was overturned in 2001. Wallace was also released in 2013 after a judge vacated his murder conviction and sentence, but he died only days after he was released from prison.
At least three documentaries—including Angola 3: Black Panthers and the Last Slave Plantation, Herman's House and In the Land of the Free … , narrated by actor Samuel L. Jackson—have been made about the case.
Woodfox—who was originally imprisoned on an armed-robbery conviction—maintained that he was targeted because he was a Black Panther and that he brought the spotlight to injustices at the prison such as segregation, corruption and rape.
CNN reports that even Teenie Rogers, the wife of the murdered prison guard, maintained that the three men were innocent.
Predictably, Samuel D'Aquilla, district attorney for Louisiana's West Feliciana Parish, told CNN that he was "not really in agreement" with the decision to release Albert Woodfox, but said that "it was probably the best thing to do," given that "a lot of the witnesses are now dead." 
Upon his release, Woodfox thanked his brother, Michel Mable, and the other two members of the Angola Three. He also noted that he would use his newfound freedom to campaign against solitary confinement, which currently sees 80,000 American prisoners being held in isolation. "I can now direct all my efforts to ending the barbarous use of solitary confinement and will continue my work on that issue here in the free world." 
Read more at CNN and The Guardian.