Lamar Odom's condition continued to improve Saturday, days after he was discovered unconscious in a legal Nevada brothel with cocaine and other substances reportedly in his system.
The former NBA athlete was making steady improvement, a person close to Odom, but not authorized to speak publicly about his condition, told the Los Angeles Times.
Odom, who played for the Los Angeles Lakers and Los Angeles Clippers, was taken from the brothel Tuesday to Sunrise Hospital & Medical Center, where he was placed in a medically induced coma. He reportedly regained consciousness Friday.
By Saturday he was "texting and 'speaking sentences' from his hospital bed," the source told the Times. Odom's improved condition was also confirmed by a spokeswoman for his aunt JaNean Mercer, who told the Times Saturday evening that he had made progress.
Odom has received a steady stream of celebrity visitors and family members. Former Clippers teammates Blake Griffin, DeAndre Jordan and Chris Paul were among his visitors, stopping at the hospital late Wednesday after a game. Odom was still in a coma at the time.

"He probably has no idea we were there," Griffin told the Times before the Clippers' Saturday practice, "but just to be there and to see him—hopefully he knows there's a lot of guys that love him and want to see him do better and want to see him get better."
G/O Media may get a commission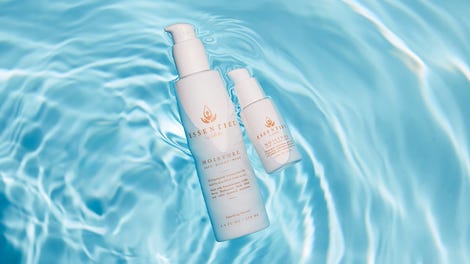 20% off
Essentiel by Adele
Odom's estranged wife, Khloe Kardashian, and members of her family have also been by his bedside. When he emerged from the coma Friday, he squeezed his wife's hand, said "Hey, baby," gave her a thumbs-up and went back to sleep.
The Kardashians and members of the media have come under criticism by some on social media for identifying him with the family instead of noting his athletic accomplishments, including receiving the NBA Sixth Man of the Year Award.
https://twitter.com/_Keenan22/status/654165865160507392https://twitter.com/cpetracca7/status/655162969764982785
Read more at the Los Angeles Times.