A black Louisiana state senator is coming to House Majority Whip Steve Scalise's defense after the congressman was discovered to have given a speech before a white nationalist group founded by former Ku Klux Klan leader David Duke in 2002, the Daily Caller reports.
"It is a desperate attempt to create something that does not exist," Republican state Sen. Elbert Guillory told the Caller. "Just look at the man's record. Judge him by his record, not by who he meets, for God's sake. That's ludicrous."
Things started going downhill for Scalise after news broke that he spoke before the European-American Unity and Rights Organization at a convention in 2002. Scalise said that at the time he had no idea what the group's affiliations were. "I didn't know who all of these groups were, and I detest any kind of hate group. For anyone to suggest that I was involved with a group like that is insulting and ludicrous," he said earlier this week.
Guillory, while acknowledging his personal relationship with Scalise, said that the Louisiana politician was just doing what politicians do. "Steve's a politician. And politicians have an obligation to meet with all the people that we represent," Guillory said. "Steve is a leader … leaders have an obligation to communicate. If we just talked to people who agree with us, we'd be talking to a tiny circle of people."
Guillory also pointed out that as a Catholic, Scalise probably would not have had much luck with the KKK. "Anyone who is familiar with the Klan knows that Catholics are not a favorite group of the Klan, and Steve is a devout Catholic," he added. "So this is someone trying very desperately to find some news where there really isn't any."
G/O Media may get a commission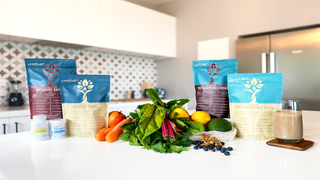 Read more at the Daily Caller.