Rep. Steve Scalise (R-La.) is facing a backlash after attempting to explain that he was unaware he was speaking to a white supremacist group when he appeared at its convention in 2002 while still a state legislator. But the Democratic National Committee isn't buying it.
The controversy began Monday when the recently elected House majority whip was found to have appeared at a European-American Unity and Rights Organization convention in 2002, NPR notes. The group, founded in 2000 by former Ku Klux Klan leader David Duke, is officially classified by the Southern Poverty Law Center as "white nationalist."
Scalise said that he had no idea Duke was associated with the group and that he would never have appeared at the convention if he had known. "I don't have any records from back in 2002, but when people called and asked me to speak to groups, I went and spoke to groups. It was myself and [former state Sen.] James David Cain who were opposed to the Stelly tax plan," he told the New Orleans Times-Picayune. "I was the only legislator from the New Orleans area who was opposed to the plan publicly, so I was asked to speak all around the New Orleans region. I would go and speak about how this tax plan was bad." The tax plan, since repealed, reduced certain sales taxes in Louisiana in favor of higher income taxes. 
On Tuesday the DNC sent out a blistering statement in response to Scalise's statement, demanding real answers. "That weak attempt at an explanation doesn't pass the smell test and raises far more questions than it answers. Does he not believe that speaking to an anti-Semitic hate group legitimizes them and elevates their racist and divisive existence?" DNC Communications Director Mo Elleithee said in a statement. "How abhorrent does a group have to be to decline their invitation? These questions are just the tip of the iceberg—Rep. Scalise and all of Republican leadership need to start giving some real answers soon."
Scalise also old the Times-Picayune that he didn't have a scheduler in 2002 and that his staff now vets organizations.
G/O Media may get a commission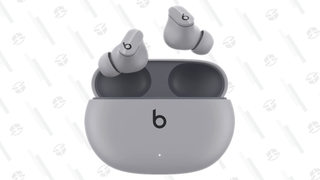 "Now, I still go speak to people who don't think like me. I'll go speak to liberal groups a lot. But a group like this? I would not go to speak to. They don't share my values," he said.
"I didn't know who all of these groups were, and I detest any kind of hate group. For anyone to suggest that I was involved with a group like that is insulting and ludicrous," he added.
Read more at NPR and the New Orleans Times-Picayune.