I am waiting for the the L'Oreal carriage to come get me to roll out the red carpet at the 2018 Cannes Film Festival Festival wearing a total look from my father's Soninke tribe. Mali strong (indigo bazin).
Fatou N'diaye posted these history-making words last week as she became the first-ever beauty ambassador to appear on behalf of a major cosmetics company, in this case L'Oreal, wearing full African traditional dress. The Glow Up loved seeing N'diaye schooling the "in" crowd on the Croisette, the famous boardwalk along the beach where paparazzi gather to snap photos of celebrities attending the Cannes Film festival.
I did some independent study on what N'diaye's traditional African robes mean after the details in her post made me curious about the origins of her history-making red-carpet look.
The term "boubou" refers to the classic robe. Men wear a classic boubou paired with a matching shirt and trousers underneath. Women wear it with a matching wrapper or pagne and head tie. For the film festival on the French Riviera, N'diaye eschewed the head tie, opting instead to adorn her hair with gold beading and medallions.
"Bazin" is a French-patois word that translates to "brocade." And bazin indigo is a special dying process for the Soninke region that is widely regarded as the best in the world and has also become an economic force in Mali since the divestment of Western business interests in 2012 after a military coup. Also tagged in the post is @thearitsane.shop, the spot that whipped up N'diaye's designer boubous.
G/O Media may get a commission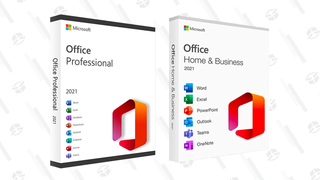 89% off
Microsoft Office Professional 2021 Lifetime License
N'diaye is well-known in Paris and Afro-French circles for the BlackBeautyBag blog she founded in 2007, which now has over 108,000 followers. Regal and resplendent, wearing cornrows and a flowing robe, N'diaye issued a second post commemorating her appearance at Cannes on behalf of L'Oreal that read, "Like all women of Soninke, I am wearing my grand boubou in bazin fabric, dyed blue by the artisan shop."
Since the day N'Diaye graced the red carpet for L'Oreal, the outpouring of support and joy from her fans has kept her Instagram lit with glowing praises. N'diaye was equally moved by her fans.
Here's the translation:
I will not forget this 2018 Cannes Edition with @L'Orealmakeup. Since 2014 I've had the honor of integrating their #beautyfamily and working with their awesome teams. This is the 4th year I crowned the red carpet. […] I'll make you a confession.. I cried. I have received so many messages of love and encouragement that I proudly wore ethnic dress outfit. I am at a stage in my life where I no longer have to apologize for being who I am. I don't like it and I've never done it in my life, but with age it's something [I feel even more] strongly about it. You know, I really wanted to come and dress like this because I remember when I was younger and it's still the same today, the least celebrated women on social networks are "black" women. It's not only outside of their community. Most of the time this kind of gangrene is spread by us (men and women) too. I remember growing up and on FB, people would hide pictures of their moms in the ethnic dress from Mali and Senegal. I would hear Soninke women mocked as clowns. How many times did I see my friends hiding when their parents came to pick them up from school because they were ashamed of their parents in traditional dress. It's up to us to break this chain of shame and bring honor to our culture. We're the first to cry cultural appropriation when the big European luxury companies copy our art and fashion, well, we even don't wear our traditional clothes when we go to work or out at night or in our daily lives. We think of these clothes as something we wear when we're staying at home—not for going out. Wouldn't it be good to learn that no one would mock you for wearing these clothes, if we could learn to wear them with pride and confidence and feel assured that when you wear [traditional dress] it reflects well on you. It's an honor to wear this dress of an African queen and to never forget to celebrate the Africa I love.
Fatou N'diaye, we see you. We hear you. Thank you for fighting for black women to see ourselves, and our culture, as beautiful.