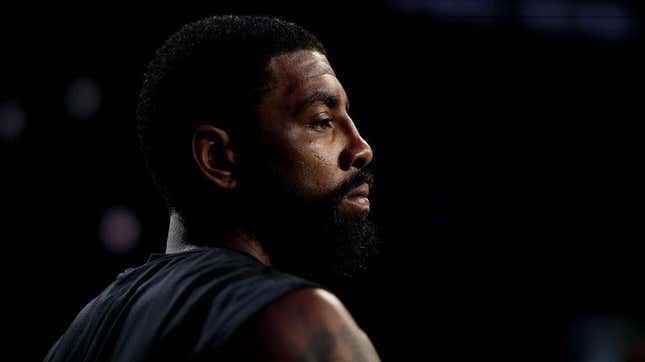 Kyrie Irving has seen his share of controversy. Who can forget the mess the star point guard got himself into after he posted the link for the documentary, "Hebrews To Negro: Wake Up Black America." He was accused of being anti-semitic, Nike ended their endorsement with him and he was forced to step away from the team.
ULTA Beauty Faces A Boycott For Being Trans-Inclusive In Their Marketing
Since his return to the court, Irving has been quiet. He's acted like he has some sense in press conferences, and he hasn't posted anything outlandish on social media and the Brooklyn Nets have won a lot of games. He'll post on social media occasionally only to give his fans an update on his life and family.
But, despite his silent presence on social media, Instagram still thought it would be best to suspend Irivng's main account on Thursday without an explanation. The 30-year-old guard shared the news on his Instagram story, writing on his second account, @kaieyeart, that "They suspended my @kyrieirving account, idk why, nor do I care to know the reason why."
He continued, "Tribe My Tribe: Make sure y'all are paying attention to everything that's going on. Stand firm no matter what."
Similar to Irving, a lot of fans were shocked by the news that his account was suspended. Which begs the question, why suspend his account and why now? If there was a time to suspend Irving's account, it was when he initially posted the link to the documentary that contained a multitude of anti-Semitic tropes, including denying that the Holocaust ever happened. But that was done on Twitter, not Instagram.
Unlike Kanye, much of Irving's nonsense was happening strictly on Twitter. Most of his content on Instagram is just pictures of himself, his family and other inspiration he's feeling throughout the day.
t.