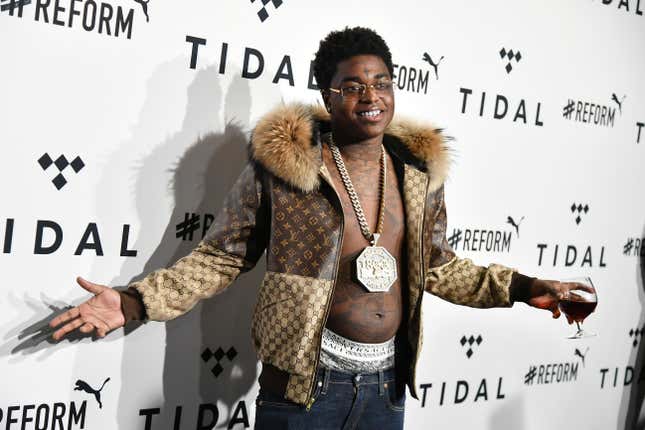 Between a brush up with Hot 97 radio personality Ebro Darden in December, and bumping heads with queer rapper Young M.A. over his unwanted overtures ("How are you a girl but don't want your pussy penetrated?"), ashy ass-and-a-half Kodak Black has been dominating headlines for all the wrong reasons as of late.
Small Town Horror Story: The Vietnam Veteran Who Refused To Leave A Man Behind
And unfortunately that trend looks to continue—as The State reports that the Pompano Beach rapper has been charged with first-degree criminal sexual conduct in South Carolina. The incident in question involves a teenage high school student.
Kodak Black, who was born named Dieuson Octave, was arrested on the sexual assault charge in November 2016, WMBF reported.

The girl did not immediately report the assault to law enforcement; instead she told a nurse at her Richland County high school, who informed the school resource officer before the information was eventually brought to the attention of the Florence County Sheriff's Office, according to WPDE.

Clements confirmed to The State that the girl was not a minor when the crime occurred; otherwise the charges would have been different to reflect that.

According to the arrest warrant, Kodak Black forced the girl onto the bed, then the floor where he committed sexual battery, although she "repeatedly told the defendant no and to stop. The defendant did not stop." He also bit the girl on the "neck and her right breast," injuries that were documented in a rape kit, the arrest warrant said.

The hip hop star was released on a $100,000 bond, WPDE reported.
"We are slowly but steadily moving toward a disposition," 12th Circuit Solicitor Ed Clements told The State. "I want to do justice for the victim, whatever that takes."
A new court date has yet to be set and the self-proclaimed "Project Baby" faces up to 30 years in prison if convicted—in addition to a number of lesser sentences related to the criminal sexual conduct charge.