During a press conference Thursday afternoon, Hinds County, Miss., Sheriff Victor Mason claimed that Ebony Archie, the mother of 6-year-old Kingston Frazier, did not immediately inform law enforcement that her son was in her vehicle when it was stolen from a Kroger parking lot in Jackson, Miss., Thursday morning.

"She mentioned her car was missing," said Mason, according to the Clarion-Ledger. "At that time, the deputy, as we say, drew a case number for the report, and at that time felt it was an auto theft, not knowing at that point there was a child in the back. When we found out later that there was a child in the back, we immediately notified highway patrol and put out an Amber Alert."
Mason's remarks have led to vicious speculation about the boy's mother, both on- and offline, with some people claiming that Archie was involved with either her son's disappearance and/or his death.
Disputing Mason's claims, Archie's aunt Velma Eddington said that her niece immediately told the deputy that Kingston was in the stolen car, but he either didn't hear or didn't listen to Archie.
"[Archie] told [the deputy] right then that the car was missing and her baby was in it," Eddington told the Clarion-Ledger. "Why would she be concerned about an old car? Anybody who says she didn't say the baby was missing is wrong.
"Ebony said the man did not listen to her," Eddington said. "He could have probably just followed the car right then and her baby wouldn't be dead.
G/O Media may get a commission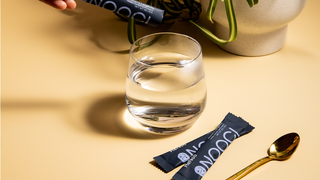 "She said he told her he had to follow protocol," she added.
In addition to harmful speculation that Archie did not report her son's abduction right away, there was even more speculation that the child had somehow become in possession of a gun and shot himself while she partied inside a bar.
These claims are completely unfounded, said Madison-Rankin County District Attorney Michael Guest. Despite rumors suggesting otherwise, Archie is not a suspect in her son's death and Kingston was "most definitely" alive when the vehicle was stolen.
"I have absolutely no evidence to indicate that she had any involvement," Guest said. "There's nothing that would indicate, to me, that she was aware or that she participated in the abduction and death of her child."
Madison County Sheriff's Office spokesperson Heath Hall initially said that Kingston had been shot once in the back of the head, CNN reports. By Friday morning, that story had changed. After completing Kingston's autopsy, Madison County Coroner Alex Breeland said Kingston had been shot multiple times, but that none of the gunshot wounds were self-inflicted.
Warren Strain, spokesman for the Mississippi Bureau of Investigation, urged those following the case to ignore the escalating social media chatter.

"It's rumor and speculation, conjecture. Do not put any stock in what you're seeing in social media. The investigation is early on, and what is being put out on social media is untrue and not factual," Strain said.
Citing the ongoing investigation, Guest said an exact timeline of events was not available.
"So many different agencies are working on this, I do not have a good, clear timeline at this point as to when all these events occurred," Guest said.
When the Clarion-Ledger asked Mason to confirm that the statements made at the press conference Thursday afternoon were true—specifically, that Ebony Archie didn't report her son's abduction immediately—he suddenly couldn't remember. The sheriff said that he would "have to check with the supervisor who had been on duty to get that information."
With Mason's memory failing him, dispatch records provide a clearer picture:
[The] dispatcher notes the time at 1:40 in the morning, which is 12 minutes after Jackson police said they first got word from Hinds County, and 50 minutes sooner than Sheriff Victor Mason said Kingston Frazier's mom told deputies at the Kroger the Toyota Camry with her son inside was missing.
As The Root previously reported, Byron McBride, 19, has been identified as the gunman in the case.
Dwan Diondro Wakefield, 17; D'Allen Washington, 17; and McBride will all be charged with capital murder in Kingston's death. They are being held without bail and are scheduled to make their first court appearances Monday.
The Mississippi Bureau of Investigation, the Madison County District Attorney's Office, the Jackson Police Department and the Madison County Medical Examiner's Office have all issued some form of a statement that served to counter rumors about Ebony Archie.

It is important to note this because in the minutes and hours right after her 6-year-old son was killed, she was met with extraordinary malice, hatred, suspicion and animosity from complete strangers.
There were black mothers first in line to make sure that everyone knew that they wouldn't dare leave their children in a running car. Simply acknowledging that Archie is experiencing the kind of searing, numbing pain that no mother should have to would be too much like right.
There are also some black people who seem to have been liberated by the opportunity to call three male black teenagers "thugs." These black people have been eager to prove that they aren't like those black people.
And we can't forget the white people who say nothing when police kill black children with impunity but who now all of a sudden care about black children.

The automatic assumption was that Ebony Archie was a bad black mother, and bad black mothers aren't deserving of empathy; they don't have the right to grieve—and any lapse in judgment immediately disqualifies them from humanity.
The underlying anti-blackness taking up space in this moment is extremely heavy to bear. I wish deeply that I could at least say may justice be served, but there is no such thing in this case.
Six-year-old Kingston Frazier is already dead.