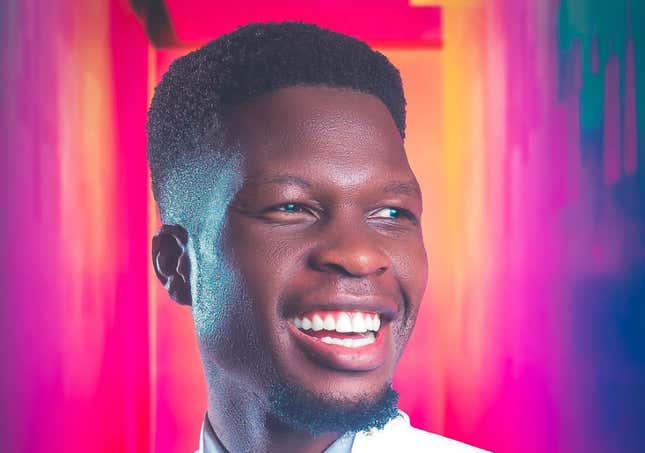 Kenya police are investigating the gruesome killing of LGBTQ activist and fashion designer Edwin Chiloba. According to Huffington Post, his body was found stuffed inside a metal box on the side of the road. Human rights advocates mourned his death and accosted Kenya for fostering a hostile environment for queer people.

$850 Per Month for Black Women in Atlanta
The report says a motorcycle taxi operator observed someone in a car with no license dump a box. The taxi driver alerted the police and the officers opened the box to find Chiloba's lifeless body folded inside. Graphic videos of the stomach-churning moment have circulated Twitter. His body was taken to the Moi Teaching and Referral Hospital to establish his cause of death, which has not yet been revealed. Other videos of what appeared to be Chiloba's last moments  showed him at a club with a few friends.
One of them, Jacktone Odhiambo, was named a prime suspect in the murder and arrested, according to Kenyan newspapers. Reports say he was Chiloba's roommate and best friend. Pictures of the two are scattered across Chiloba's Instagram page.
Unfortunately, this was the fatal end to a number of attacks Chiloba experienced for his activism and proud display of his sexual identity. According to a report from Citizen Digital, last year Chiloba was attacked by a group of unknown assailants leaving him with serious injuries.
Supporters took to Twitter to honor the memory of Chiloba and condemn the ongoing violence against LGBT people in Kenya.

"This is a frightening crime but it's becoming common in Kenya - evidence of a growing epidemic of violence in the country," read a tweet from the Kenya Human Rights Commission. "The [government] must reinforce legal protections against non-discrimination based on sexual orientation or gender identity #JusticeForEdwinChiloba."