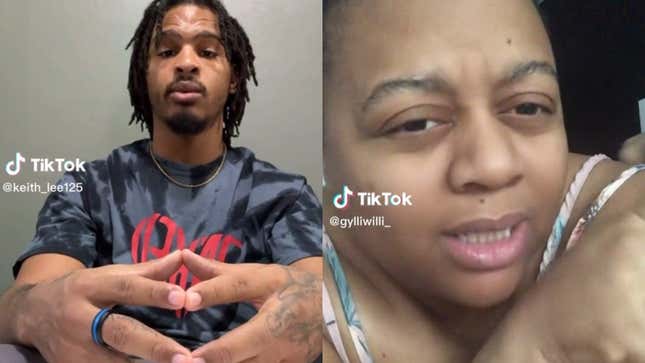 If you haven't heard of Keith Lee ...what are you doing with your life? Already popular on the app, the beloved TikToker has gained a huge following in the past year thanks to his honest and hilarious reviews of local Las Vegas restaurants.
Georgia Nurses Thought It Was Smart To Mock Patients on TikTok
Recently, Lee reviewed Frankensons Pizzeria, a local vegas restaurant that was struggling to pay rent due to the low traffic coming into their place. After his glowing review of their food, they now have lines out the door.
He's quite literally the most beloved figure on Black TikTok. As one user said, "all this boy does is give with his platform." From what all his followers can see, he just wants to eat good food and help good people.
But, despite all the positives he's put out into the world, there are still those who want to attempt to tear him down. A little over a week ago, a TikToker (@gylliwilli), who is a freelance producer, claimed that a creator on the social media app who is "beloved by all" stole an idea from her after she pitched an idea to them.
G/O Media may get a commission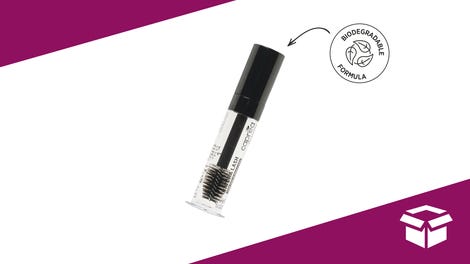 It's $8
20% Off Lash + Eyebrow Serum 2.0 - Caprea Beauty
Watch her video below:
Although she did not name who she was making these accusations toward, she did write in the caption, "I'm frustrated and disappointed that they just stole my idea. It's never happened to me before and I'm not sure what my next decision is going to be. #whysteal #foodcriticandthief."
That last hashtag led people to believe that she was talking about Keith Lee.
Black TikTok came at this woman in droves.
Tired of all the comments, questions and speculation, Lee came out with a video of his own, responding to Gyllian and explaining his entire interaction with the freelance producer.
In response, Lee said, "There's some unnamed controversy going around, and I keep getting brought up, and I had an interaction with the person that made this video, so let's talk about it."
Without being super confrontational, Lee explained that the producer reached out to him to pitch a TV show idea that would involve him dressing up in disguise and reviewing items from various restaurants. But, he also clarified that he's heard that same idea from his followers all the time.
He clarified that when she reached out to him, he had about 2 million followers. But now that he has over 10 million followers, it's difficult for him to go anywhere without being recognized, which is why he now goes in disguise.
In response to all the hate she was getting, she came out with another video saying, "Keith … that video was not about you."

Later continuing to say, "I did not think you would think that video was about you because our interactions were very minimal."
Although she claimed her original accusations weren't about Lee, the hate from Black TikTok hasn't stopped. But, others have started to make light of the situation, joking that Lee has also stolen their ideas, such as having dreadlocks, eating food and going to the grocery store.
If you plan on being the next person to come for Keith Lee, be aware, the Black community will be coming for you with a vengeance.