The MTV Video Music Awards were supposed to be about Michael Jackson—a do-over of sorts from the rushed, slapped-together tribute to the King of Pop displayed at this year's BET Awards back in June. But in one quick moment, Kanye West did something so out of pocket, even BET would have been ashamed.
Anyone who keeps up with things like the MTV Video Music Awards is familiar with Kanye's infamous tantrums by now. But last night's bum rush of Taylor Swift during her acceptance speech for winning Best Female Video topped anything West had ever done. Rude is an understatement. As folks on the street like to say, Kanye acted like a straight chump when he snatched the microphone out of Swift's hands as she was making her acceptance speech and yelled, "Yo, Taylor … I'm really happy for you, but Beyoncé had one of the best videos of all time!"
Much like Congressman Joe Wilson's "You lie" outburst during last week's speech by President Obama to Congress and Serena Williams' threats of ramming a tennis ball down the throat of a line judge at this year's U.S. Open, Kanye West managed to reduce a grand occasion into a single sound bite of hot-tempered stupidity. Kanye ruined Swift's night; it's true. But he also squandered any hopes of MTV celebrating the mammoth success of his own album, last year's 808s & Heartbreak, and his contributions to Jay-Z's The Blueprint 3, the brand new album from the co-headline performer at last night's Video Music Awards. The man who once famously proclaimed that former President "George Bush does not care about black people" demonstrated that he doesn't care about white people, at least ones who sing country music and are called Taylor Swift.
Please believe, part of the reason Kanye acted as boldly as he did was fueled by the fact that Taylor Swift is, well, Taylor Swift. She isn't a black man who can rap, which is why Kanye's actions are less like a baby and more like a bully.
Had it been Young Jeezy, Lil Wayne or any other rapper winning an award who Kanye felt wasn't deserving, there wouldn't have been so much as a peep from 'Ye. If anything were to be said, I'm sure Kanye would've reserved his own thoughts for a much more appropriate time and place, such as after the show on his blog.
G/O Media may get a commission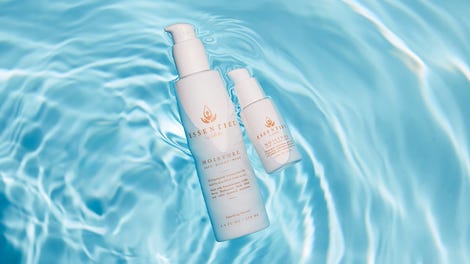 20% off
Essentiel by Adele
Instead, that is where and when Kanye apologized to his fans and Taylor Swift for his crackhead-like outburst. He wrote: I'M SOOOOO SORRY TO TAYLOR SWIFT AND HER FANS AND HER MOM. I SPOKE TO HER MOTHER RIGHT AFTER AND SHE SAID THE SAME THING MY MOTHER WOULD'VE SAID. SHE IS VERY TALENTED!…. I'M IN THE WRONG FOR GOING ON STAGE AND TAKING AWAY FROM HER MOMENT! And on Monday night, things got even more interesting. In an off-the-record portion of an ABC interview, Obama called Kanye a "jackass." And on Jay Leno, 'Ye got choked up when Leno asked about his mother.
Perhaps MTV should start handing out awards for Most Disrespectful Outburst. This week's nominees: Joe Wilson, Serena Williams and Kanye. Surely, Wilson would win. After all, disrespecting Taylor Swift at the Video Music Awards isn't quite as audacious of an act as disrespecting our president in the middle of a presidential address. But I am sure Kanye would disagree with the results and tell the whole world in the middle of Wilson's acceptance speech.
Now if you'll excuse me I have to donate money to Joe Wilson's opponent; find a way to support professional line judges in tennis—and buy a Taylor Swift album.
Jozen Cummings is a former editor at VIBE and lives in Harlem. His new blog is Untiligetmarried.
Jozen Cummings is the author and creator of the popular relationship blog Until I Get Married, which is currently in development for a television series with Warner Bros. He also hosts a weekly podcast with WNYC about Empire called Empire Afterparty, is a contributor at VerySmartBrothas.com and works at Twitter as an editorial curator. Follow him on Twitter.