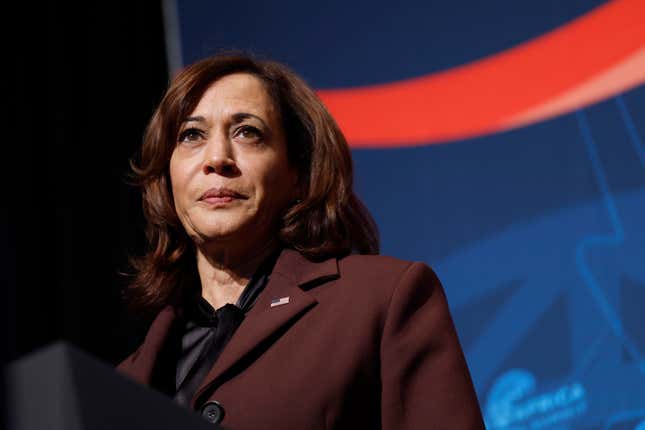 Vice President Kamala Harris will be taking center stage on Sunday to commemorate the 50th anniversary of Roe v. Wade.
Small Town Horror Story: The Killing of Trayvon Martin
The anniversary is obviously somewhat soured by the fact that the Supreme Court's decision to overturn Roe last summer. But that certainly hasn't stopped Democratic politicians like Harris from continuing to push for abortion access.
"The Vice President will make very clear: the fight to secure women's fundamental right to reproductive health care is far from over," said a statement from Kirsten Allen, a Harris spokesperson, told the Washington Post. "She will lay out the consequences of extremist attacks on reproductive freedom in states across our country and underscore the need for Congress to codify Roe."
This is hardly the first time we've seen Harris defending abortion rights. As a Senator, Harris received a 100% rating from the abortion advocacy NARAL.
During her presidential primary run, the talented attorney said that if she won, she would use the Justice Department to require states to get permission to pass new restrictions on abortion restrictions.
Many could argue that the issue of abortion is one of Harris' strongest. And it's clear the White House agrees. Ahead of the midterms, Harris toured the country, telling voters that abortion was on the ballot in 2022. 
Now that the midterms are behind us, Harris is clearly keen to remind voters that the White House hasn't forgotten about abortion or that voters who favored abortion rights helped protect Democrats from an impending red wave.
The fact that the speech is happening in Florida Republican Governor Ron De Santis' backyard also hardly seems to be a coincidence.
De Santis is not only a potential Republican candidate in 2024, he's also pretty squarely in the anti-abortion camp. For now, access to abortion in Florida is restricted to 15 weeks, but it's still significantly less restrictive than many of its southern peers.
Keeping abortion legal (if still heavily restricted) in Florida is a major priority for abortion access in the south.
On the Federal level, Democrats are going to be hard-pressed to find any support to pass abortion protections among the Republican majority.
But it still remains to be seen if the Biden-Harris White House is willing to go further with their executive authority to protect abortion rights nationwide.