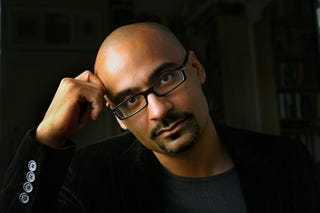 Dominican writer Junot Diaz has added yet another accolade to his dossier. The Pulitzer prize-winning, MacArthur genius grant recipient, has won the Sunday Times short story award for "Miss Lora," which tackles sexual relationships between adolescent boys and older women.
Learn the details at The Burton Wire.
Read More: http://theburtonwire.com/2013/03/24/education/junot-diaz-wins-sunday-times-short-story-award/
TheBurtonWire.com is the premiere online destination for news, informed opinion and culture of the African Diaspora (including black populations in Latin and South America).