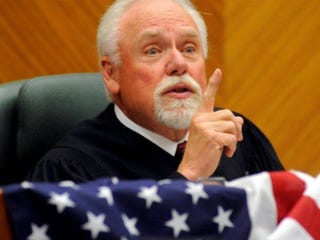 Judge's racist Obama email to be investigated: Judge Alex Kozinski of the 9th Circuit appointed a special judicial committee to investigate the alleged misconduct by Montana Chief U.S. District Judge Richard Cebull, who last month admitted to forwarding an email that contained a racist joke about the president that implied Obama's mother had sex with an animal.
Easter with the Obamas: Check out these pictures at MadameNoire and see how the first family spent their Sunday.
Heidi Klum files for divorce from Seal: Klum's filing cites irreconcilable differences. It provides no details about their split, other than that they entered into a financial agreement after they were married on how to divide their assets.
Does Bobbi want to play Whitney in biopic? Word on the street, according to TMZ, is that she thinks she's perfect to play the part because no one knew Whitney better.