In a move that could bolster 34-year-old Marissa Alexander's case, a judge ruled this week that evidence of prior alleged acts of domestic violence against other women by her estranged husband would be allowed at her December retrial, First Coast News reports.
Circuit Judge James Daniel on Wednesday stipulated certain conditions in the ruling, including requiring Alexander to testify about Rico Gray's abusive treatment, the news service writes. Her testimony would set the stage for defense attorneys to call an ex-wife and two former girlfriends of Gray's—all of whom say he was abusive and whom Gray previously admitted abusing, the report says.
The judge, however, expressed some concern about allowing the testimony and placed limits on it. He also limited the number of people who can testify to a specific act of abuse, First Coast says. He said that any testimony on prior abuse must be used to show a pattern of behavior, not simply to demonstrate bad character or propensity to violence, the report says.
The testimony could shore up Alexander's case. She was convicted and sentenced in 2012 to 20 years in prison for firing a warning shot during a confrontation with Gray. The conviction was overturned on appeal, reports say.
Now Florida State Attorney Angela Corey is seeking a 60-year sentence for Alexander for firing a shot in the direction of Gray and two of his children from previous relationships. Alexander is charged with three counts of aggravated assault with a weapon and is asserting she fired the shot in self-defense because Gray had just beaten her and was about to beat her again, according to Jacksonville.com.
G/O Media may get a commission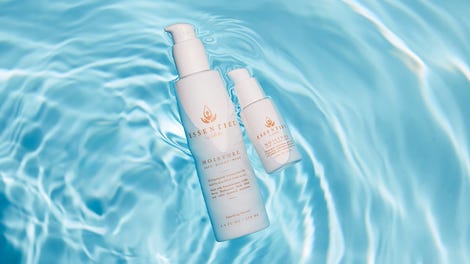 20% off
Essentiel by Adele
Gray has denied abusing Alexander before the shots were fired and said he was leaving the house when the shooting occurred happened, the report says.
Her case has generated widespread attention, with many supporters viewing Alexander as a domestic violence victim who should not face criminal charges. Free Marissa Now group supporters told News4Jax they plan to continue to fight for her freedom until she is free. They said she was a victim of domestic violence and was protecting herself.
Alexander's attorney, Bruce Zimet, is hoping for a better outcome in the retrial.
"We think she was justified in using the actions that she did on the day in question," he said, according to First Coast News.
Read more at News4Jax and First Coast News.