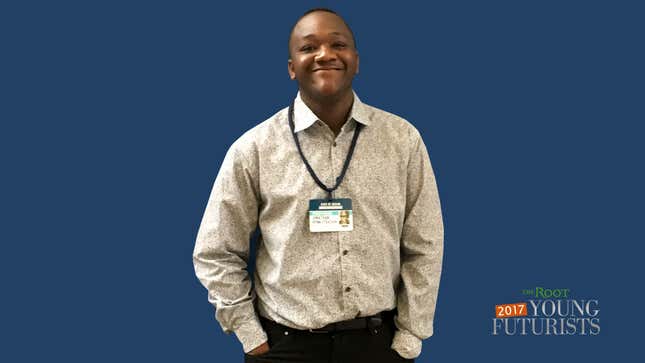 Art saved Jonathan Wynn-Strachan's life. In 2012, when he was a sophomore in high school, he and his family were living out of a one-bedroom motel room. He'd lost hope that his family's situation would improve. But after hearing Nat King Cole's "Smile" on the radio one day, Jonathan knew he had to stop focusing on his own situation and figure out how he could help others.

Fighting "Lie-abetes": How To Spot And Combat Disinformation and Conspiracies In Politics | The 411: Part 2
"For me, music was more than just a pastime," he said in this TEDx talk in 2015. "Music was my source of sanity."
CATEGORY: Arts & Culture
AGE: 21
HOMETOWN: Miami
EDUCATION: Miami Dade College
SOCIAL MEDIA: Facebook
So Jonathan founded 60 Minutes of Art, a student-led community-service organization that provides arts education to schools in inner-city neighborhoods. To get started, he sent out about 2,000 emails to receive funding for arts supplies for his first class. After hundreds of kind rejection emails, he finally received a box of supplies from a donor, with a note that read, "Change the world with these supplies." He taught 25 people in his first one-hour class, and now, the program has been integrated into eight schools across Miami-Dade County.
The year 2016 was a big one for the organization. 60 Minutes of Art served more than 500 meals to homeless women and children on New Year's Eve. This year, the organization will launch the Gardens of Hope initiative, to plant fruit and vegetable gardens in Miami to help the homeless community. Ultimately, he told The Root, he hopes to open a "one-stop shop for homeless families," which would offer rehabilitation resources to the community.
"I believe arts education is extremely important for a multitude of reasons," he said. "I experienced firsthand the impact art as a whole had on my life and aim to instill the same significance through my nonprofit."