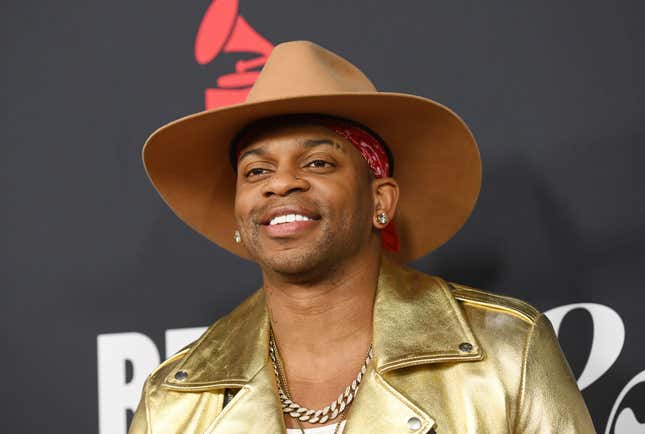 On the heels of the shocking allegations of sexual assault, abuse and rape, country music star Jimmie Allen is calling out to his wife, apologizing for having an affair that's undoubtedly caused a riff in his family.
This Juneteenth We Revisit The Anderson .Paak BLM Track "Lockdown"
As we told you last week, the "Best Shot" singer admitted to having a consensual relationship with a former manager of his. That same manager is the unnamed woman who alleged that she had been sexually abused by Allen for 18 months. While Allen has since responded to those claims, he didn't bring it up in his apology post to Instagram on Thursday.
"I want to publicly apologize to my wife, Alexis, for humiliating her with my affair. I'm embarrassed that my choices have brought shame on her," the message began. "That's something she did not deserve at all. I also want to apologize to my children for being a poor example of a man and a father. I'm working on becoming a better person that my kids can be proud of. My goal is to be better than the generation before me."
He continued, "This business takes so much from you. It's full of temptations that can cripple you and ruin everything you've built. I'm ashamed that I wasn't strong enough to withstand them. I will no longer be a victim of my weaknesses.
"I challenge everyone to seek help when they need it. Don't be afraid of your weakness, surround yourself with people that will help you. Be blessed."
Allen and his wife Alexis Gale—who is currently pregnant with their third child—are currently in the middle of a divorce.