Florida State University quarterback and baseball closer Jameis Winston's father wants the school to provide a handler for his son at all times because Jameis has had a few run-ins with the law, the latest of which involved unpaid-for crab legs taken from a grocery store.
"He's supposed to have somebody around him 24-7," Jameis' father, Antonor Winston, told USA Today. "He's a Heisman Trophy winner, so [he's] definitely not supposed to be by [himself]."
Jameis avoided sexual-assault charges last December after a police investigation confirmed that sex between the athlete and the woman who filed charges was consensual.   
Recently, Jameis was arrested and admitted to shoplifting crab legs from a Publix supermarket. He was temporarily suspended from the FSU baseball team and ordered to serve 20 hours of community service. Jameis, who would later refer to the incident as "youthful ignorance," was reinstated on the team upon completing his community service.
Antonor Winston told USA Today that the pressures his son faces are intense and unlike most other student-athletes since he won a national championship and top-player honors. Jameis' father told the newspaper that he is working with the university on how best to manage his son's collegiate career off the field. 
G/O Media may get a commission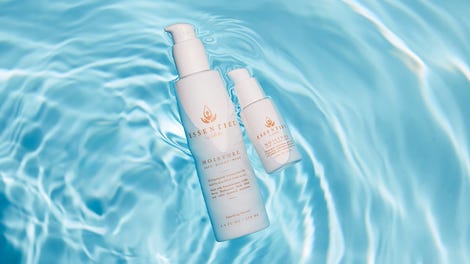 20% off
Essentiel by Adele
According to USA Today, FSU has provided extra security to protect Jameis on athletic outings but hadn't considered the idea of having the star athlete supervised when he is off the field.
FSU Athletic Director Stan Wilcox told the newspaper that the inquiry into 24-7 security for a star player like Jameis brings with it some additional concerns. "We are committed to doing everything in our power within NCAA rules to provide Jameis Winston with the resources he needs to thrive as a student and an athlete," said Wilcox. "We will continue to work with Jameis and his family to make them aware of all the support services the university has to offer."
Antonor Winston accepts some of the blame for Jameis' latest incident and believes that both he and the university could be doing a better job of guiding his son's path toward success. "I think it should show the university and us; I think we probably kind of dropped the ball on that a little bit," he told the newspaper.
Read more at USA Today.
Like The Root on Facebook. Follow us on Twitter.