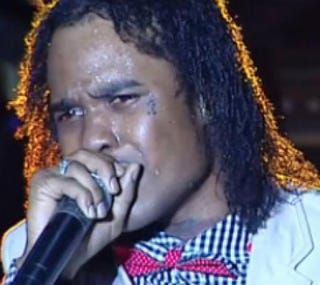 Tommy Lee Sparta reportedly was serving up more than crazy dancehall beats and rude riddims.
The popular Jamaican dancehall deejay was arrested Friday for his alleged involvement in a multimillion-dollar lottery scheme that targeted mostly elderly Americans, the Associated Press reports.
Details are still emerging about the crime and the extent of it. And a lawyer representing Sparta told the AP that a court date has not been set for his client and four others who were arrested with him.
But here is what police do know: The victims were reportedly coaxed into sending money to cover taxes after being told that they won millions in an international lottery, the article says. Those who fell for the scam were repeatedly harassed for money. Lists of names and addresses of U.S. citizens were recovered from a house where the arrests occurred, the report says.
Sparta, whose given name is Leroy Russell, resides in Montego Bay, which police claim served as the headquarters for the scam. The investigation continues.
Read more at the Associated Press.