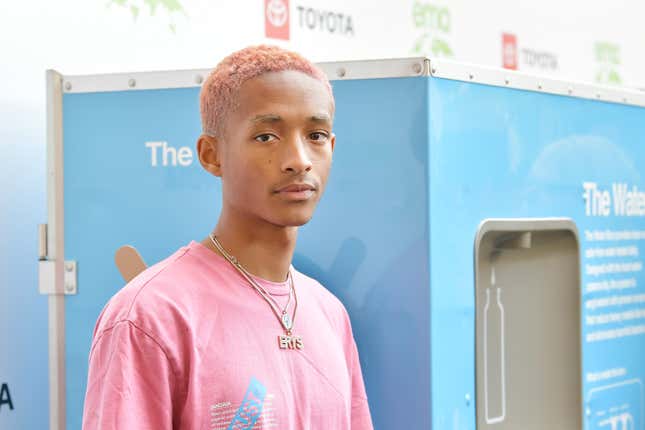 While Jaden Smith has enjoyed plenty of box office and Billboard success, it's his benevolence and giving heart that his fans truly adore.
Fighting "Lie-abetes": How To Spot And Combat Disinformation and Conspiracies In Politics | The 411: Part 2
According to the Hollywood Reporter, on Monday, the "Icon" rapper unveiled I Love You Restaurant, a vegan food truck that will provide free meals to the homeless of downtown Los Angeles. The pop-up truck made its debut on Skid Row, delivering bowls of kale and carrots to an estimated 8,000 people in need.
"@ILoveYouRestaurant Is A Movement That Is All About Giving People What They Deserve, Healthy, Vegan Food For Free," he posted on Instagram. "Today We Launched Our First One Day Food Truck Pop-Up in Downtown LA. Keep A Look Out Because This Is The First Of Many #JADENinc"
His latest philanthropic endeavor—which coincided with his 21st birthday—drew plenty of praise from both his peers and fans, who took to Twitter to laud his efforts.
On Friday, Jaden released his second studio album, Erys, but it's clear he has no problem balancing his creative pursuits with his passion for uplifting humankind. As we previously covered here at The Root, in May he contributed to a $300 million investment in Impossible Foods—which specialize in developing plant-based substitutes for meat and dairy products—and in March his JUST Goods foundation partnered with First Trinity Missionary Baptist Church to deploy a water filtration system in Flint, Mich.