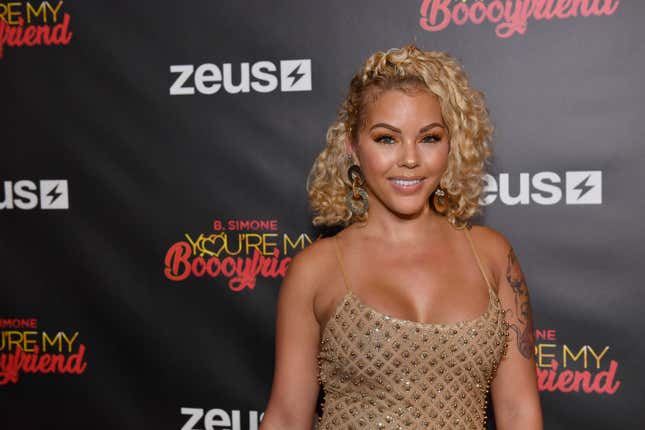 Friends, fans and family are mourning the sudden passing of Jacky Oh at age 32. But her loss has likely had a particularly devastating impact on her father, Keith Smith.

Comedian London Hughes Talks New Book, Parents Watching Her Very Sexual Comedy, & Beyoncé
Jacky said in videos that many people didn't know she was Black but she explained that all she knew was her Black side of her family because her Black father raised her. Jacky, who identified as Black, always maintained a close bond with her dad. Her mom, who is white, disappeared in the first years of her life, cutting off contact and leaving Smith to fill both roles – something Jacky always appreciated. In a 2019 interview with DJ Smallz, the model, actress and entrepreneur got personal, sharing everything she loved about her dad.
"We just have a really close relationship where I could just call him, and we'll stay on the phone for like an hour or so and not really be talking about anything but talking about everything. And I think it's always been like that as long as I can remember," she said. "I've only ever really had him."
Jacky went on to share memories of their Father's Day tradition – going to the movies and going out to eat. But one particularly meaningful Father's Day, she said, happened while she was a student at UC Berkeley.
Smith wanted his daughter to be laser-focused on her studies, so when Jacky called to tell him she was broke, he drove from their home in the Bay Area to her campus to leave money in her car. When he got there, he discovered $500 in her back seat. He was understandably upset, and the two didn't speak for a month. But Jacky didn't want to let Father's Day go by with them not speaking, so she drove home to surprise her dad.
"We sat in the car for hours and just talked about it," she said. "It was a good Father's Day because we rekindled, talked about things that maybe needed to be discussed that hadn't been discussed."
Although Smith dreamt of his little girl becoming a lawyer, Jacky said her dad always supported her modeling career.
"Up until my daughter was born, he always had my pictures as his screensaver on his phone," she said.