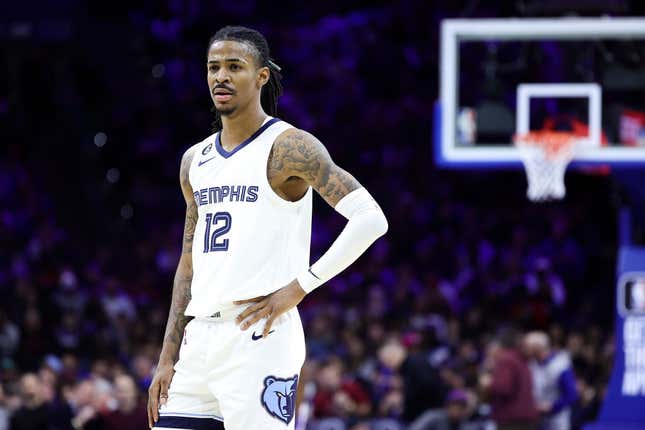 That was quick, just days after it was reported that Ja Morant entered a counseling program in Florida so he could learn how to deal with stress, he's already preparing for his return back to the court.
How A Coffee Brand Scaled Up Its Business & Scored A Partnership With The NBA | Securing the Bag: Part 2
Reports claimed the 23-year-old star is being suspended for eight games. According to ESPN, the suspension will include the six games he will miss, including the Grizzlies' matchup tonight against the Miami Heat. The first game he'll be available to play will be on March. 20 against the Dallas Mavericks.
In a statement regarding Morant's suspension and his behavior in a Colorado strip club, NBA commissioner Adam Silver said:
"Ja's conduct was irresponsible, reckless and potentially very dangerous," said Silver. "It also has serious consequences given his enormous following and influence, particularly among young fans who look up to him. He has expressed sincere contrition and remorse for his behavior. Ja has also made it clear to me that he has learned from this incident and that he understands his obligations and responsibility to the Memphis Grizzlies and the broader NBA community extend well beyond his play on the court."
Has Ja Morant learned from his mistakes?
Unlike when some athletes get in trouble for being a part of an incident involving a gun, the public has been sympathetic to Morant's situation and hopea that he comes out better for it.
Now that he's near the end of his punishment, I wonder what kind of person Morant will be like in the public eye. Will he still go on Instagram live and record himself partying and drinking with his friends? Or will we see a more mature and laid-back person while he attempts to improve his image in the public eye?
Either way, I'm glad he's at a place where he can put this situation behind him and move toward the road of improving himself and his team. The NBA without Ja just wasn't the same.

The crazy passes, the athletic lay ups, the quick crossovers and the highlight dunks. They were all still part of the game, but it wasn't as exciting with Ja not on the court. Now that he's almost back, we'll get to see the best part of Ja as the Grizzlies ramp up for the 2023 NBA Playoffs.