Out-of-season-Avirex-bomber-jacket-repurposed-into-a-dog-blanket-with-sentience J. Holiday apparently received a Google alert this week to remind people he was still alive. Because that's the only logical reason why he'd think it prudent to somersault out of his waterbed to hop on Instagram and talk hypocritical shit on some of the biggest names in music:
Beyoncé, Cardi B, SZA (all y'all motherfuckers) stop using that fucking pain to make it OK to say some bullshit on your record, and get nominated for a Grammy for going through some bullshit. Because so have I as a black motherfucking man.
(Sidenote: Although I included the pertinent passage from his video in this text, I beg you to actually click on it and listen to him say it. He somehow manages to be both the saltiest AND the thirstiest nigga that ever lived, which I guess isn't really that hard to do, since excessive salt does make you thirsty.)
I have an associate's degree in Ash Translations, so what J. Holiday is really trying to say here is that these women are selling records and winning awards because of music created because of the relationship-related pain they've gone through. Pain that, since these are black women, was caused by black men.
This is not completely untrue—each of those women has made music about relationship adversity. But where J. Holiday goes full ash is when he says literally everything else that he says. Most notably, the idea that black men don't do that.
G/O Media may get a commission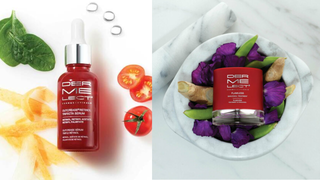 Save $19
Retinol Renewal Kit
Perhaps the silo of cultural insignificance in which he currently resides doesn't allow him to listen to music created by men. But if it did, he'd know that a man (Jay-Z) released 2017's most decorated rap album by rapping about his wife's pain and the pain he experienced by causing it.
And maybe he'd also be aware of music from Tupac, Biggie, Kanye, Scarface, Future, Mobb Deep, Marvin Gaye, Usher, DMX, Ghostface, the Weeknd, Michael Jackson, Prince, Nas, Pusha T, Outkast, Big Krit, Kendrick Lamar, Anthony Hamilton, John Legend, T-Pain, Drake and all of the other men who've used personal, or fabricated, or just exaggerated pain to create art.
But we can't really fault J. Holiday for any of this because silos of cultural insignificance have notoriously shoddy Wi-Fi. Which is why we need to get that nigga some Fios!