Becoming a parent is a life-changing event. Nothing is the same after your child is born and I mean literally the moment they're born. Everyday from that moment forward starts to look different and gradually separates it from even the life that existed the day before their birth.
My daughter was born in 2009. I stopped working at a nightclub (amongst many other passions-that-paid) a week before she was born. Before that, I was out many nights a week, though in a relationship, helping manage a nightclub. I was on "the scene." When she showed up, that mostly, entirely changed. I'd go back and work on occasion to help out but I was home the vast majority of the time.
I remember when she was 1 and my college homecoming was approaching and I couldn't go because she was going to be with me during that time and the scheduling didn't allow for any alterations. As a person who until then, didn't miss homecomings, I thought it was going to be a big deal, but it turns out that while I missed the homies, I didn't miss being at homecoming. My daughter and I had an absolute blast, going to the park and playing tea time and any of the other random musings almost-2-year-olds require their parents to entertain. That was a watershed moment for me; I didn't miss being out or "my old life" as much as I really enjoyed this new reality that still afforded me the chance to have an adult, kid-free life on occasion.
Around 2013, when my daughter was 4 and with a pretty solid schedule with her mother in tact, I leveled up my nightlife and partying. At this point, I was throwing monthly parties and had found my crew of spirit party spirit animals. I was out any night of the week that I wasn't with my daughter and my Instagram feed looked like I was a brand ambassador for all of the dark liquors. On occasion, it felt like doing too much but I was with my people and I had reached, what I thought, was peak balance on family and social life.
In 2015, my first son was born and in 2016, my second son was born. In 2017, I got engaged. Somewhere along the way, I turned into an almost entirely domesticated chap. I always felt, though, internally as if I was resisting my urges to be out all the time at this happy hour and that. Sure I'd attend my own parties, but other than that, I would mostly chill at home with my children instead of be out in the streets with somebody else's. I've always wondered if I missed that life more than I let on or actively attempt to engage with.
G/O Media may get a commission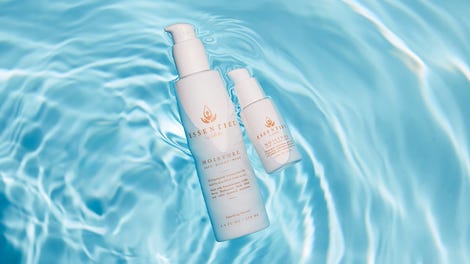 20% off
Essentiel by Adele
Well, it turns out that I don't. I got my answer this past week as I've been child-less and significant other-less for almost a full week and, um, I've been more bored than I can remember. Everybody else is out of town (and my daughter's been with her mother) and I've been rather bored.
Sure, I've been out and hung with friends that I'd normally hang with even with the entire family at home. But oddly, I've mostly been home, sitting on the couch, straightening up little things here and there, running errands and being astounded at how off-putting a quiet house is that is normally filled with noise and cries and laughs and "stop it" and "MOMMY!" and the sounds of iPads blasting "daddy fingers, daddy fingers, where are you?" I've been going to sleep at reasonable hours. And my daughter and I got some much needed daddy-daughter time and knocked out some science projects and the like. But then she went back to her mother and all was quiet on the southeastern front again.
While I've enjoyed, to a degree, the artificial "freedom" per se, I've missed my family because my whole life started to look a certain way and that looks is a far, far cry from what it used to be. I love seeing the homies and take that opportunity whenever possible, but the settings for it don't appeal the way they used to. Obviously, a big part of this is getting older and chilling out as a human. But truly, I think that a life that includes a full family with kids has become the norm I enjoy, and well, when that norm is out of whack for extended periods, things get confusing.
Perhaps I need to go get me some Nike Air Monarch's, the O.G. dad shoes, a hip-pack that folks are attempting to make cool again and some Dockers, but that's not my style. I don't think I'm losing my cool. I think my version of my cool now is all of my family making all of the noise while I look at StockX for expensive, exclusive shoes for an event I'm not even that interested in attending. This past week of silence and quasi-boredom has reminded me of the same thing I realized after I missed my first homecoming: My new norms work better for me than the life I thought I missed.
Plus, I found a wall that hasn't been written on in with Crayons in my house and that just isn't right.