Fueled by a hate for immigrants who refuse to listen to good, American, white-people music like the Beatles or the Rolling Stones, a California man knocked on his neighbors' door and flew into a fit of rage when they dared to play Spanish music during an Independence Day cookout.
Ivette Celedon, a third-generation American of Mexican descent, filmed the heated exchange as her family barbecued in their backyard waiting for the city-sponsored fireworks show, according to San Francisco's local CBS affiliate.
"So in a family backyard bbq we're not allowed to have Spanish music because it's disrespectful to the country?????" Celedon wrote in a Facebook post. "Land of the free, right? Celebrating independence!!! We are celebrating Independence Day just like everyone else! #neverhadaproblemuntil2018."
Although she gave no reason for sharing the video on Facebook, I assume she was hoping that Animal Planet would purchase her footage of the rare species, Racist Americanus, in its natural habitat—Petaluma, Calif.
"Do it man! It's my country on Fourth of July," Crosby, Stills or Nash says as the video begins. "You come in my country and do that on Fourth of July?"
G/O Media may get a commission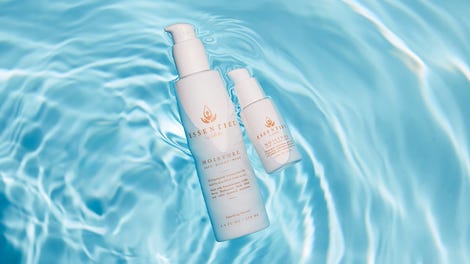 20% off
Essentiel by Adele
Clad in the latest from Wypipowear's spring line of sleeveless T-shirts, the man, identified as Larry Lappin, continued: "This is Fourth of July. You wanna do that? Throw it in my face? Just wait, motherfucker!"
"Do that. Disrespect my fucking country," screamed Bob the Barbecue Killer, who is actually a distant relative of celebrity cookout hater, BBQ Becky. He screams at Celedon to "shut up" as he disrespects his country by sporting an American flag on his head, in violation of the U.S. Flag Code, which states: "The flag should never be used as wearing apparel, bedding, or drapery."
Lappin later apologized for his rant in the whitest, most racist way imaginable, but blaming it on his love for America. "I made a huge mistake," he said, whitely, to the news station. "I had been drinking too much and a little thing set me off and it really bugged me."
Then, he added, caucastically:
Sometimes I wish they would assimilate more. I hear them playing [Spanish language] music in the backyard all the time and it doesn't bother me. Because of the day and what July 4th means to me, I felt disrespected ...

I'm a very patriotic man. Unfortunately, that wasn't representative of a patriot. Just after a long day [the music] hit me the wrong way."
When asked for comment, Thomas Jefferson, the Founding Father most associated with the holiday, who actually wrote the Declaration of Independence and died on the 4th of July, responded to Lappin's apology by saying, "Fuck that guy."
Fuck that guy, indeed, former slave rapist ...
Fuck that guy, indeed.