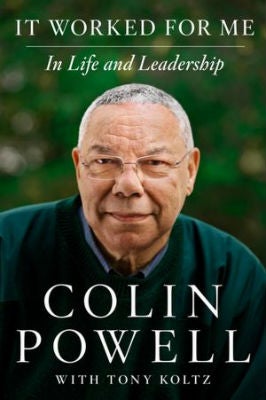 Former Secretary of State Colin Powell dishes on his legacy as a four-star general in the U.S. Army and his four-year tenure as President George W. Bush's highest-ranking cabinet member in his new autobiography, It Worked for Me: In Life and Leadership. Powell's book is based on a set of 13 rules that the former diplomat followed throughout his careers on the battlefield and at the State Department.
From his upbringing in the Bronx, N.Y., to the "war on terror" and his infamous presentation about weapons of mass destruction at the United Nations, It Worked for Me leaves no stone unturned as the book unravels the eventful and enthralling life and career of Colin Powell.
Powell's It Worked for Me hits bookstore shelves on Tuesday, May 22.
Previous recommendation: Explore the World of African Cinema Online.

Got ideas for The Root Recommends? Send them to recommendations@theroot.com.