Last week I watched Demi Lovato's YouTube documentary, Simply Complicated, chronicling her well-publicized drug problem and eventual bipolar diagnosis. I remember when Demi first went public after a tabloid-filled meltdown; I was impressed by how she never hid behind the veil of "exhaustion" or tried to act as if it never happened (I'm looking at you, Britney), so when I saw it trending on Twitter, I decided to take some time to watch.

I was not expecting to be as moved or to feel as much as I was, considering that I am far from Demi's demographic. But not only did this young woman tell her story with conviction, but she owned every barbed wire and broken-bottled edge of it, including the ugly bits we usually hide even from ourselves.
I found myself nodding, and shed a few tears at how familiar a lot of it felt. She admitted the times she was mean and not a good person because the drugs and the illness had collided into aching, lonely chaos inside herself, which she unleashed at those close to her. This was not a portrait of a "bad girl redeemed"; it was the story of a person living with a neurodivergent disorder and doing everything she could to stay sane and sober and healthy and here.
Demi spoke about her mistakes and her struggles and the fact that though she's healthier and more aware of herself, it is still indeed a struggle. Something she wakes up daily fighting.
I don't think I have ever heard a celebrity whose career was fully intact make that admission. Usually, both the drugs and mental health are relegated to memoirs years after the spotlight has landed on someone else. Or are without the subject's voice, like the raw and painful posthumous Amy Winehouse and Nina Simone documentaries.
G/O Media may get a commission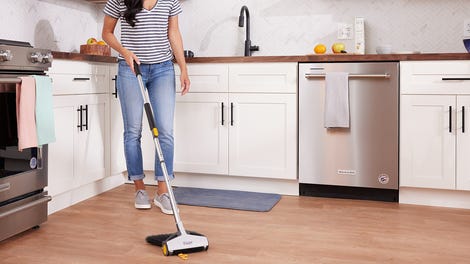 BOGO 50% Off
Flippr - BOGO 50% Off
Last year, singer Kehlani posted about her suicide attempts and was met with disbelief and harsh words and jokes. I won't speculate on the mental health of anyone who hasn't publicly spoken for themselves, but we all know the names that have been bandied about. How much can we give them in terms of compassion to explain, not excuse, the bad behavior that gets them trending for a day or a two?

I think we all know the answer to that.
Coincidentally, that same week, former Destiny's Child member Michelle Williams spoke about battling suicidal ideation while a member of the chart-topping group. She had opened up about depression a few years ago, but I don't recall her going into detail or mentioning that she "wanted out." There wasn't much of a reaction this time, either.
I remember the long-running "Poor Michelle" jokes and how she always appeared to be just a split second behind the other girls. I wonder now if that was because she was being asked to perform and entertain while secretly not even wanting to be alive anymore. It's something I'm familiar with and would have loved to hear more of, especially Kelly Rowland's and Beyoncé's reflections on that time with her.

The difference in reaction could very well be about the differing levels of celebrity and how each demographic "goes in" for their faves.
Following Simply Complicated, Twitter was filled with messages and tweets, my own included, about how brave and necessary Demi's story was, but I couldn't help wondering if a black celebrity could be so open about explaining (not excusing) so-called bad behavior without being shunned?
Would she be seen on red carpets and invited to all the events? If a black female celebrity were to talk about her bad behavior and connect it to a mental-health issue, would she be forgiven? Would we applaud her bravery? Or would we just use it against her, like weapons the behavior was protecting her from in the first place?
I would like to think that we would applaud and be welcoming, but I know it's that uncertainty that would prevent someone from stepping up. And as much as I would like to see it because representation and visibility are important in this, as well, I wouldn't ask anyone to volunteer as tribute. It's too risky.
Transparency for brown girls is not always worth it. I wish that a black A-list celebrity could tell her or his unvarnished truths, but it scares me to think what she or he would have to face.
I want us to take this seriously. I want us to treat this kindly. I want us to be gentle with one another. I wish one of "us" could make a documentary and tell this ugly truth like Demi did, but I doubt it.

I hope that one day we will be afforded that same compassion and outpouring of support and second chances.
Until then, Simply Complicated shows that for black girls who consider suicide, our quiet is enough. It's all that we can offer when we are doing our best to stay sane and sober and healthy and here, and isn't that what we're all ultimately trying to do?