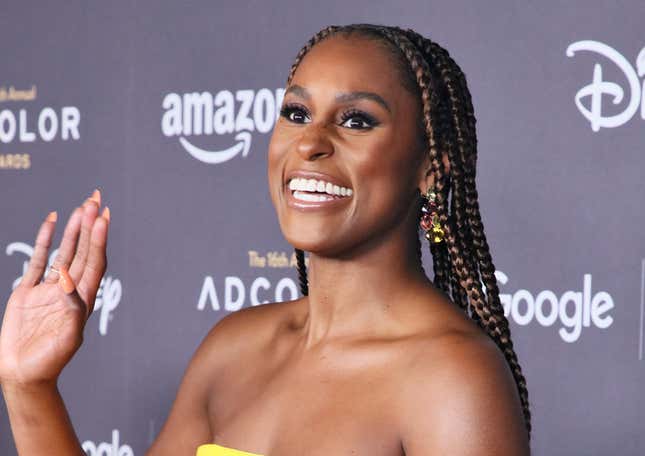 Issa Rae always has several projects cooking at the same time. With that in mind, she's definitely making summer 2023 The Age of Issa. With two high-profile films set for release, the Insecure creator is set to take over movie theaters. On Tuesday, we got our first look at the latest trailers for Barbie and Spider-Man: Across the Spider-Verse.

Spider-Man: Across the Spider-Verse
The sequel to the Oscar-winning Spider-Man: Into the Spider-Verse follows Miles Morales—once again voiced by Shameik Moore—as he reunites with Gwen Stacy and works to save all the Spider People from a catastrophic event. Issa joins a star-studded cast as the voice of Jessica Drew/Spider-Woman. We've heard a few details about the film that we won't spoil here, but it was previously revealed that it goes to six different universes and features 240 characters. This trailer doesn't offer a tease of Rae's performance, but we know it's going to be fresh and interesting. One of the cool things about this franchise is that it allows actors to put a new spin on the Spider-heroes. The film also stars Hailee Steinfeld as Gwen Stacy; Oscar-nominee Brian Tyree Henry as Miles' father, Jefferson Davis; Daniel Kaluuya as Hobart "Hobie" Brown/Spider-Punk; and Oscar Issac as Miguel O'Hara/Spider-Man 2099.
Spider-Man: Across the Spider-Verse hits theaters June 2.
Barbie
If there was one movie we weren't expecting to see the Rap Sh!t creator in, it's Barbie. Margot Robbie stars as the most famous fashion doll of all time, alongside Ryan Gosling as her boyfriend, Ken. The story is set in Barbie Land, which features various versions of the title toy. Robbie is the lead Barbie, co-starring alongside Issa as President Barbie; Alexandra Shipp as Writer Barbie; Ritu Arya as Journalist Barbie; and pop star Dua Lipa as Mermaid Barbie. Kingsley Ben-Adir; Ncuti Gatwa; and Simu Liu appear as alternate Kens.
Per the official synopsis: "To live in Barbie Land is to be a perfect being in a perfect place. Unless you have a full-on existential crisis. Or you're a Ken." The trailer doesn't really tell us what the movie is about, but it does include a lot of pink and ridiculous wordplay. There's also a slightly creepy undertone in how perfect and plastic everything is. I assume writer/director Greta Gerwig (Little Women) did this on purpose. The most important question I need answered about this film is will I be able to purchase an Issa Rae as President Barbie doll? Come on, Mattel! it's what the people want.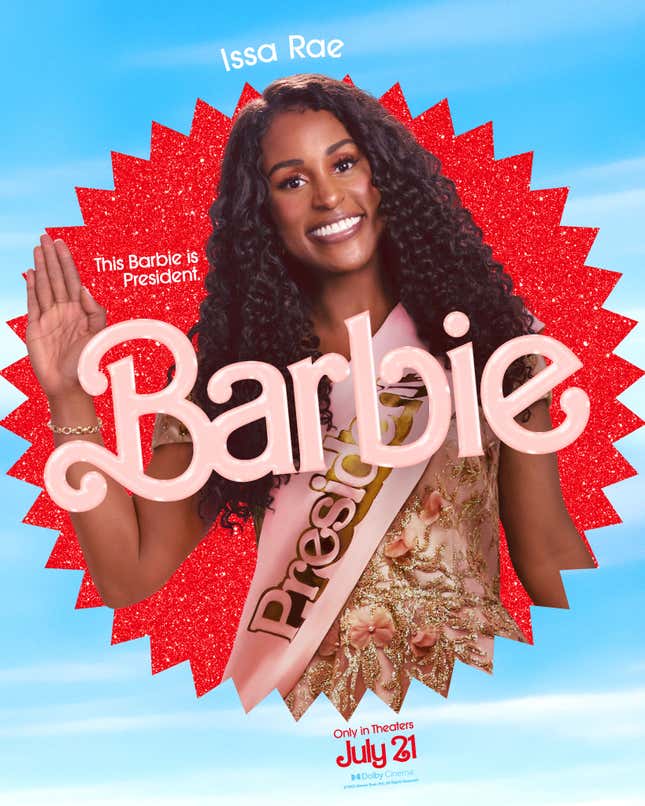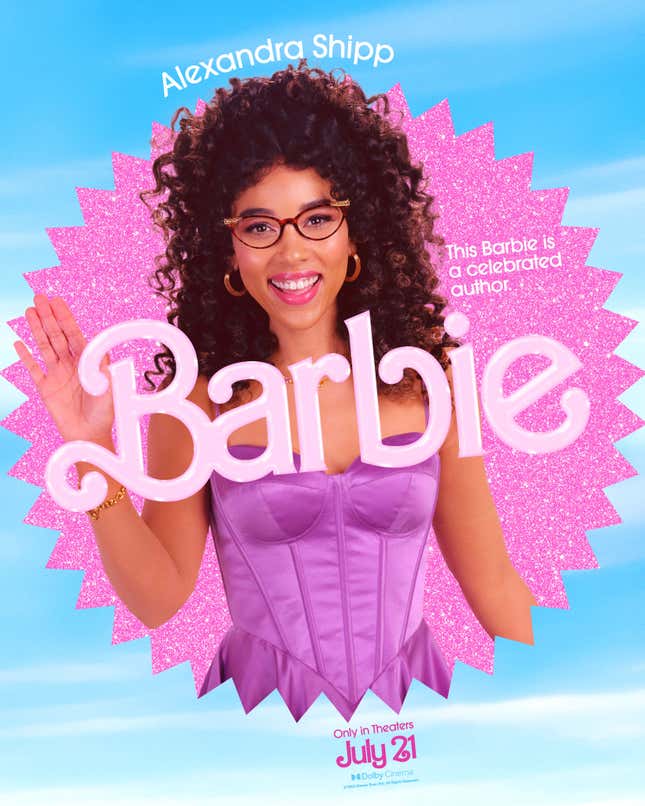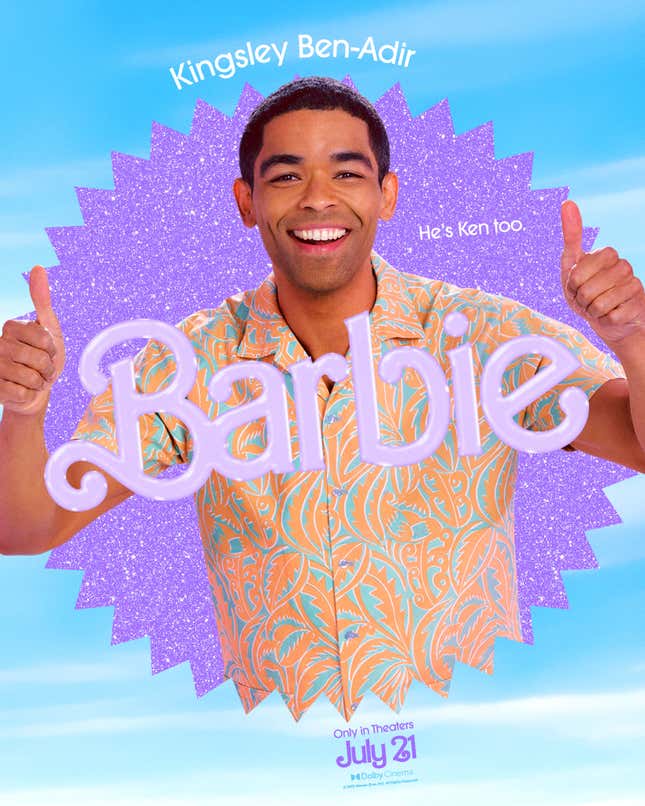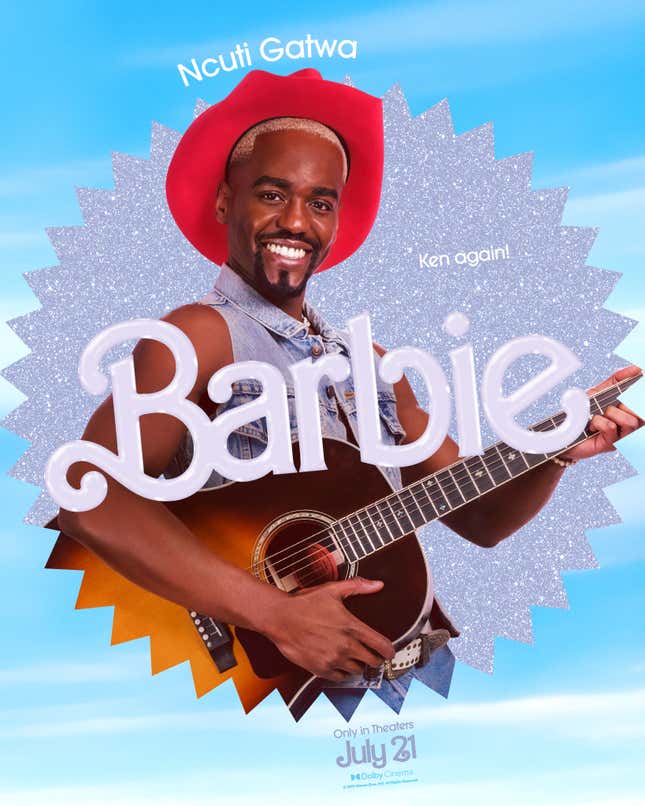 Barbie is set for release July 21.