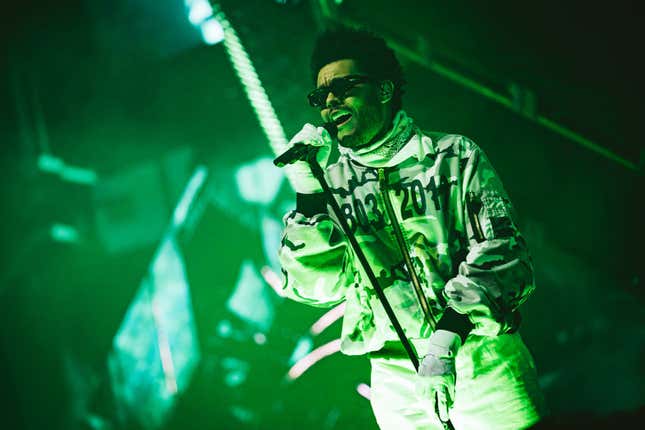 Don't go into a panic yet Weeknd fans, Abel is not stepping away from music for good. He's just planning to retire the "The Weeknd" moniker. As my coworker said, "Why is my boyfriend so dramatic?" He's an artist, that's why. Every change to their personality or identity deserves an announcement.
Chuck D's Fight The Power: How Hip Hop Changed The World Is Our TV Pick
In a cover story for W Magazine, the Canadian pop star revealed that "The album I'm working on now is probably my last hurrah as The Weeknd. This is something that I have to do. As The Weeknd, I've said everything I can say."

He continued, "It's getting to a place and a time where I'm getting ready to close the Weeknd chapter. I'll still make music, maybe as Abel, maybe as The Weeknd. But I still want to kill The Weeknd. And I will. Eventually. I'm definitely trying to shed that skin and be reborn."
This revelation comes as the Dawn FM singer is promoting his upcoming HBO Max show, The Idol, which is set to start airing on June 9, 2023.
While I would normally ignore news like this if it was coming from most artists, The Weeknd is a special case, as he will create specific characters to fit the theme for a specific album. For example, on his 2020 album, After Hours, Abel's alter ego is a bloodied and bandaged-face, suit-wearing cocaine-addicted superstar. Changing his moniker could assist the Starboy in creating more unique and creative art, and assist in him not repeating sounds or themes in his music. But he also explained that playing Tedros—his character on The Idol—while also continuing to make music as The Weeknd, made it difficult for him to balance both personas.
He said, "I had to take off the Weeknd outfit, put on Tedros's wig, shoot with Jocelyn [Lily-Rose Depp's character], then go back to being The Weeknd. It was tough to go from one head to another. Then, after the concert, I lost my voice. No voice came out at all. That's never happened before."
He continued, "My theory is that I forgot how to sing because I was playing Tedros, a character who doesn't know how to sing. I may be looking too deeply into this, but it was terrifying. As The Weeknd, I've never skipped a concert. I've performed with the flu. I'll die on that stage. But there was something very complicated going on with my mind at that moment."
If Abel Tesfaye needs to change his on-stage moniker to create more innovative and creative music, I'm all here for it. If you listen to his revered catalog, he's gone through multiple changes sonically and thematically, what's a simple name change?