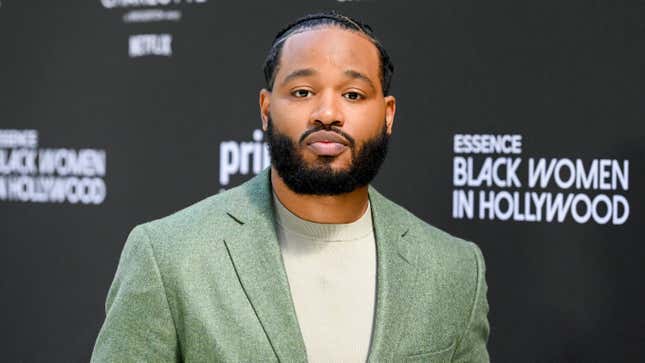 There's no denying that Black Panther director Ryan Coogler is one of the most in-demand directors working in Hollywood today. And it's for that reason that the news that he may soon be helming an X-Files reboot has fans of the iconic series buzzing with excitement.
A Black Holiday Trivia Card Game Is Our Swag Of The Week
In a new interview with The X-Files creator Chris Carter on CBC's On the Coast radio show, he let on that the Fruitvale Station director was in talks to potentially take on the project with the goal of making it more diverse than the original version years ago.
"I just spoke to a young man, Ryan Coogler, who is going to remount The X-Files with a diverse cast," said Carter, per Polygon. He later added that Coogler has "his work cut out for him because we covered so much territory."
Of the new show's premise, Carter further explained: "We're so steeped in conspiracies now. The X-Files dealt with a central conspiracy, but now the world is so full of conspiracies that I think that it would be a different show."
If there's any man that's poised and ready to do something different in the industry, it's definitely Ryan Coogler. I'd be curious to see how this X-Files project would stand out when it comes to the slew of his other more superhero-centric projects slated to come down the pipeline soon.
To help jog your memory, the popular 90s sci-fi show centered around two FBI Special Agents, Fox Mulder and Dana Scully, who were assigned to investigate the notorious "X-Files" that feature paranormal and sometimes extra-terrestrial happenings.