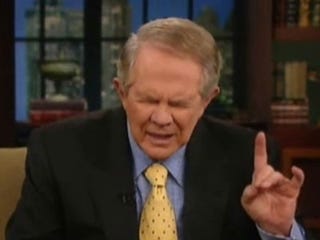 Is mac and cheese a black thing? Following a clip of Condoleezza Rice naming macaroni and cheese as her favorite holiday dish, a thoroughly confused Pat Robertson asked his co-host Kristi Watts and millions of 700 Club viewers, "What is this mac and cheese? Is that a black thing?" Watts wasted no time answering, "Yes" and asserting, "You guys … other people" should "get on board." Teachable moment? Watch the video for a pre-Thanksgiving giggle.
Hazing involved in FAMU band member's death? Florida A&M University's famed Marching 100 band, which has a history of hazing, has been shut down until investigators find out more about how one of its members died after a football game.
GOP debate in majority-black city: Why was the crowd all white? It surprised those tuning in from outside the Beltway who were expecting to see a crowd representative of the nation's capital, but the Hill says that officials did not respond to questions about the audience's makeup.
Toys R Us and Target employees protest "black Friday" hours: Employees are circulating petitions after learning about the shifts they'll have to work over the holiday weekend.