For Black Girls Rock! Executive Producer and DJ Beverly Bond, hip-hop is more than just music, and women's voices in it are more relevant than their portion of the genre's platform might suggest.
That's why she's launching Rock! Like a Girl—a concert followed by a "think tank" conversation designed to tackle the unique boundaries that female artists encounter in the male-dominated industry, hip-hop's effects on how the next generation of girls develop a sense of identity and hip-hop's potential to frame feminist thought.
Scheduled to take place at Washington, D.C.'s Kennedy Center for the Performing Arts on Saturday, April 5, the concert will feature Lauryn Hill, MC Lyte, Jean Grae, Miri Ben-Ari and more. Confirmed panelists include Martha Diaz, MC Lyte, Rahiel Tesfamariam, Jean Grae, Imani Perry and Ana Tijoux.
We spoke to Bond about what's happened to marginalize women in hip-hop, and why she's hopeful about the future.
The Root: Who do you expect to be in the Rock! Like a Girl audience, and how do you hope they're changed as a result of the discussion?
G/O Media may get a commission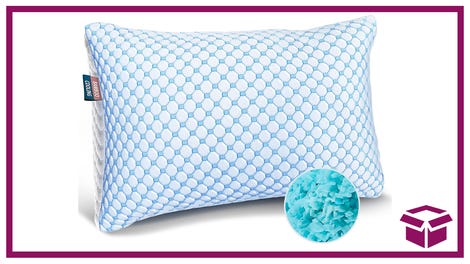 23% off
Nestl Cooling Pillow - Queen Size
Beverly Bond: A variety of people are excited about the lineup—fans of all the artists—and we've gotten a lot of calls from scholars as well. I think that people are excited about seeing women in hip-hop and this caliber of women who have made such a name for themselves and put out such great work all at one table. I hope the audience gets a renewed interest in and respect for the possibilities of women in hip-hop.
TR: Is the role of women in hip-hop—and the discussion planned for Rock! Like a Girl—relevant to those who aren't fans of or professionally tied to the genre?  
BB: Absolutely. As with any art form, the message is for everyone, even if they aren't a follower or even a fan of hip-hop. Women in all arenas who have been marginalized have to make their presence known a little more. In this case, where clearly we've been in a boys club for some time, our voices matter. Especially when women don't hear us, they don't know that we may not feel comfortable with all the messages that are coming out. The messages need to come from us.
TR: What do you want people to know about women in hip-hop?
BB: It's more about providing a platform to continue to allow our presence to exist. This is a great opportunity for me to give voice to black women and to women in the arts. I felt like [the] platform was necessary because you get bits and pieces of women in hip-hop, but it's still limited to the women who are the most popular. We're not all necessarily represented by the limited images of the women who are representing hip-hop. There was a time when we had so many, it looked like our voices were becoming major staples, and suddenly [their numbers] went down.
There's definitely been a corporate takeover of hip-hop in general; it has happened to men as well. Some male artists have been kind of sidelined.
TR: What gives you hope that hip-hop can become less of a male-dominated and sexist space?
BB: I'm hopeful because there are a lot of talented women out here whose voices need to be heard; there are a generation of girls behind them. Those girls need to see examples of what a woman can look like and what they can be. They need that variety. We used to have Lil' Kim, Foxy [Brown], Lauryn Hill, Rah Digga, MC Lyte, Missy Elliott, Yo-Yo, Da Brat, Left Eye—all women and people [who] had their own styles—Jean Grae, Isis, Queen Latifah.
I think that the music industry itself can't stop the music, and the industry might mess it up, but the music will live on. People will desire and need and want to hear women in hip-hop. Giving them a platform is something I'm happy to be a part of—giving them a chance to shine and show what they have to offer.
Rock! Like a Girl takes place on Saturday, April 5, at 8 p.m., at the Kennedy Center for the Performing Arts in Washington, D.C.
Jenée Desmond-Harris is The Root's senior staff writer. Follow her on Twitter.
Like The Root on Facebook. Follow us on Twitter.