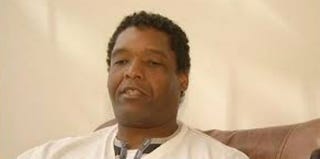 On Tuesday, Johnny Williams, 37, of Oakland, Calif., spoke out publicly for the first time since a judge overturned his conviction for an attempted rape he had nothing to do with, NBC Bay Area reports. Amazingly, he didn't seem the least bit bitter about the failure of the criminal-justice system, which was recently proved with the help of the Northern California Innocence Project and DNA evidence. Some of his comments: "Everything happens for a reason," "We all make mistakes" and "I just want to learn from my past experiences."
Good-natured as Williams may be about losing more than a decade of his life, the Innocence Project's supervising attorney, Maitreya Badami, told NBC Bay Area that he's eligible to receive up to $100 for every day he wrongly spent in prison. She says that process could take some time, but something tells us her client has the patience. 
Read more at NBC Bay Area.