In his Chicago Sun-Times column, John W. Fountain writes the final installment of his response to a letter from an anonymous pastor asking if he and his colleagues must do it all. Fountain essentially concludes that while no one is perfect, the church has failed the black community all too often.
Dear Pastor,
It's just after 4 a.m. I write to you with tears in my eyes, depleted and heavy with the burden of feeling compelled to say publicly what so many among you will not about the church's current state. I can't blame them.
The church has, after all, become a sacred cow, a cash cow. And raising one's voice can draw the ire of even loving, little old church mothers, even if motivated — less than by anger, bitterness or any disappointment over any perceived failings of the church — more by a heart that agonizes over the debilitating and deeply enslaving conditions of our people.
I can't sleep this morning. Honestly, I felt like buying a bottle of rum to anesthetize my pain — the pain of saying what I feel about something I love as dearly as the church; the haunting pain of having seen as a ghetto child, as journalist, as man, the destruction of black folks, far too many of whom stagger like zombies on hyper-segregated islands dotted with liquor stores, drug dealers, poverty and also too many impotent churches.
G/O Media may get a commission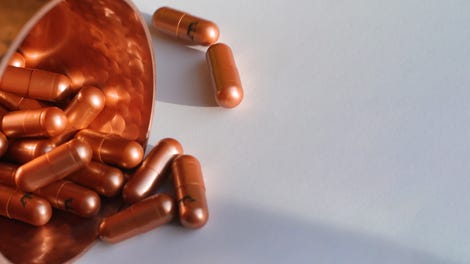 health
The Lyma Supplement
Read John W. Fountain's entire column at the Chicago Sun-Times.