During a recent appearance on Bravo's Watch What Happens Live, Queen Latifah revealed that there has been discussion about a revival of Living Single. While some of us were immediately joyful about seeing the return of Khadijah James, Regine Hunter and Maxine Shaw and hearing the phrase, "Put some beans in that oven," others were naturally skeptical. After all, we did see the Shaft reboot, which, for some odd reason, is getting yet another reboot.

Still, given the boom of white-led revivals and reboots in recent years, it's about time that black shows cash in on nostalgia and Hollywood's total disinterest in original ideas. With that in mind, I'll be playing the role of fake-ass development executive and outlining potential reboots of previous Negro-focused programming of yore. If you hate me playing the role of melanin-enriched Andy Cohen, that's fine, but remember this, beloveds: This shit still sounds better than a second Shaft reboot. Can you dig it?
Homeboys in Outer Space
We don't invite back the original characters, only the title. In the revamped version, we get a sci-fi drama about black people who venture to another planet after the 45th president of the United States of America, Mango Zedong, blows up the damn world. They leave white people—and, thus, most of their troubles—behind in a new world they build from scratch. Put this on Netflix so they can really talk their shit.
Girlfriends
I feel like Tracee Ellis Ross is too busy for this, but we really need to see this show back, if for no other reason than that Toni and Joan have got to make peace. Also: William needs to tip out of the closet. No shade.
G/O Media may get a commission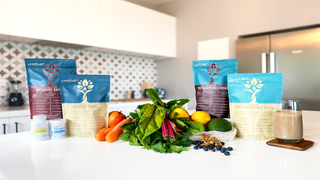 Moesha
After six seasons, the show ended on a cliffhanger—incredibly insulting, given how instrumental the series was in making UPN matter as long as it did. Brandy herself was asked about this and said: "I don't know what happened, and I feel so bad because, you know, so many of the fans, they're mad about that. That's not the way you end a show that's been on for six years. So, I'm sorry, y'all."
You know, looking back, Moesha Mitchell was annoying as all hell. I still loathe that brat for turning down a free car just because it was a Saturn. She's like a middle-class Vanessa Huxtable who behaves like Donald Trump Jr. during his terrible-twos stage.
In any event, in a revival, it's worth exploring what happened. In my mind, Dorian's friend kidnapped Myles, killed him, and 20 years later, we come to see a less obnoxious, humbled Moesha working in media. As for who was pregnant, it was Niecy, and she takes a more prominent role in the show.

Now, with respect to Kim Parker, she fell off with both of them, got colored contacts and a terrible wig and ended up a sad reality star. The new season would focus on the trio renewing their friendship. If Sheryl Lee Ralph and William Allen Young are available, they can come back, only I feel like Dee Mitchell would be on her Tina Lawson after divorcing Mathew Knowles.
New York Undercover
Ideally I'd like to forget the horrific last season of this show and bring Eddie Torres back from the dead. Unfortunately, the illegally streamed YouTube episodes don't lie, so we have to deal with the conditions we're given. To that end, J.C. Williams should play an Olivia Benson-like leader of a new squad. It would be interesting to see a minority-centered crime show, notably in an era in which law enforcement increasingly targets minorities. And we need to figure out how to bring in George Gore II and Lauren Vélez.
Family Matters
I only want this show to come back on a limited 10-episode run in which Steve Urkel has been placed in a mental institution because, let's be honest, that nerd was a stalker, and when he became Stephan Urkel, that was a sign that he needed to be committed. Let Little Richie be his psychiatrist. And, no, Eddie Winslow cannot come back because he's going to try to sing again.
Also: We need to find out what happened to the youngest sister who went upstairs and never came down.
South Central
Larenz Tate looks the same age and Jennifer Lopez likely owes the creator a favor.
Martin
Tichina Arnold deserves a vehicle themed all around her brilliance, and the people deserve a spinoff about Pamela James. It's never too late.
Golden Girls
I know this isn't a black show, and I know taking shows with mostly white people and reimagining them with colored folk usually ends in disaster, but tell me that a show about aunties entertaining a life of thotty grannies would not be lit? Get Jackée Harry, Patti LaBelle, Loretta Devine and, I don't know, Tina Lawson if she can act, and tell me you wouldn't sign up to see them sliding into Richard Roundtree's DM on Instagram (OK, Facebook) every week?
Out All Night
Look, this show was so good, and NBC stole the joy from me. ATONE.

The Cosby Show
The family finds out that Heathcliff Huxtable was a serial rapist, and comedy does not ensue. The first episode is Denise arguing with Sandra over selling the house 'cause downstairs is where Law & Order: SVU was happening.