We laid many of our beloved black icons, role models and pioneers to rest in 2017. From legends such as Chuck Berry, Fats Domino and Della Reese to modern-day stars like Charlie Murphy and Prodigy; from unsung heroes like civil rights activists and black firsts to men, women and children killed by police, and to members of the transgender community, who continue to be killed in record numbers, this list reminds us that time is fleeting.

Courtney B. Vance in Heist 88 Is Our Black TV Pick of the Week
As we look ahead to 2018, let's remember the people who boldly paved the way for us, demonstrated what it means to truly live, and made us laugh or inspired us to live our best lives, all while changing the world in the process.

---
January
Mesha Caldwell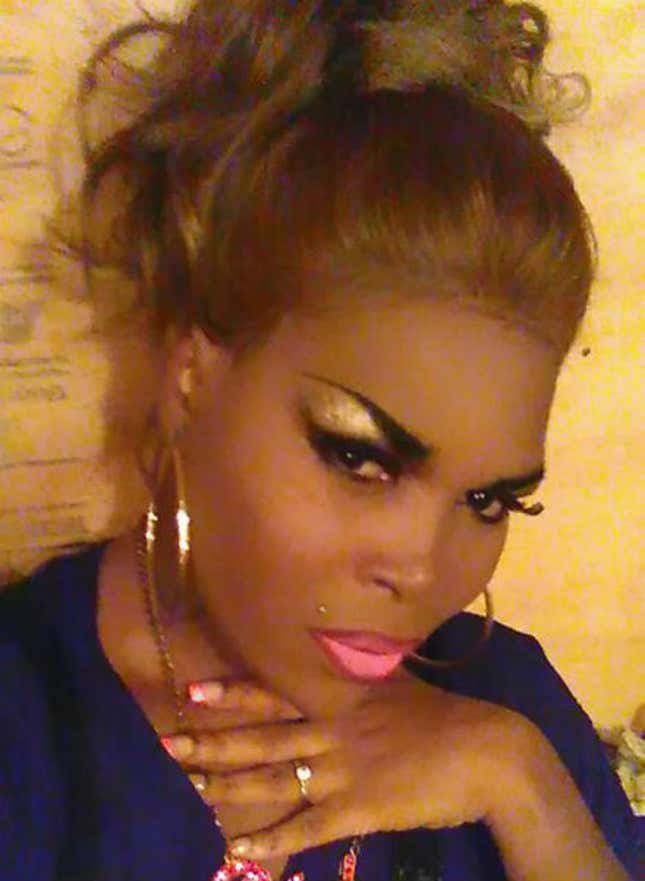 A beautician and hairstylist, Mesha Caldwell is recorded as the first transgender person killed this year. On Jan. 4, the 41-year-old was found dead outside of Canton, Miss., and her death was investigated by police as a homicide.
GLAAD reported that 2016 was the deadliest year for transgender people in the United States, with 27 murders. The Human Rights Campaign reports that 27 transgender people have been killed this year so far, and nearly all of them were transgender women of color.

Roy Innis
The politician, activist and national leader of the Congress of Racial Equality died Jan. 8 at a hospital in New York City as a result of complications from Parkinson's disease. Roy Innis was 82 years old.

Bishop Eddie Long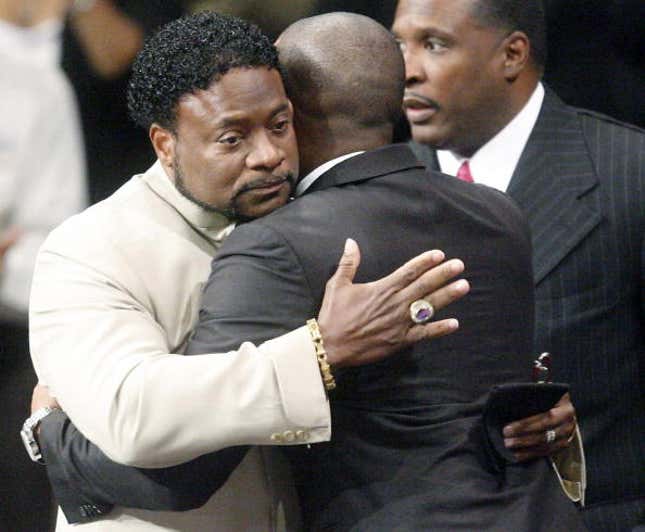 After a battle with "an aggressive form of cancer," Bishop Eddie Long, the pastor of Georgia megachurch New Birth Missionary Baptist, died Jan. 15 at the age of 63.

William Hilliard
William Hilliard became the first black reporter at The Oregonian newspaper, and later its editor—the same publication that denied him a newspaper delivery route when he was 11 years old. According to its managers, whites did not want blacks delivering their paper. During his 42-year journalism career, he conquered many firsts, including becoming the first black executive editor and first black editor-in-chief. Hilliard died Jan. 20 at the age of 89.
Walter "Junie" Morrison
A musician, record producer, member of the Ohio Players and musical director of Parliament-Funkadelic (P-Funk), Walter "Junie" Morrison co-wrote Funkadelic's chart-topping hit "One Nation Under a Groove." He died Jan. 21 at the age of 62.

Lee "Q" O'Denat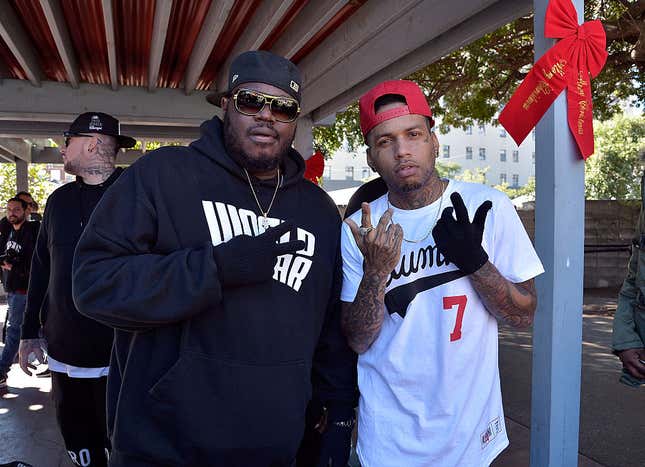 The founder of the popular website WorldStarHipHop, Lee "Q" O'Denat died in San Diego on Jan. 24 as a result of heart failure. He was 43 years old.

---
February
JoJo Striker
Police found the body of JoJo Striker, a transgender woman, in an empty garage in Toledo, Ohio, on Feb. 8. The 23-year-old died from a single gunshot to her torso.
Jocques Scott Clemmons
On Feb. 10 in Nashville, Tenn., Jocques Scott Clemmons ran a stop sign and was pulled over by Police Officer Josh Lippert, who was in an unmarked car. As Lippert exited his vehicle, Clemmons tackled him and fled. Lippert chased after Clemmons. A second fight ensued, and according to witnesses, Clemmons ran again, then Lippert shot him in the back. He died at the age of 31. The Nashville district attorney chose not to prosecute the officer.

Al Jarreau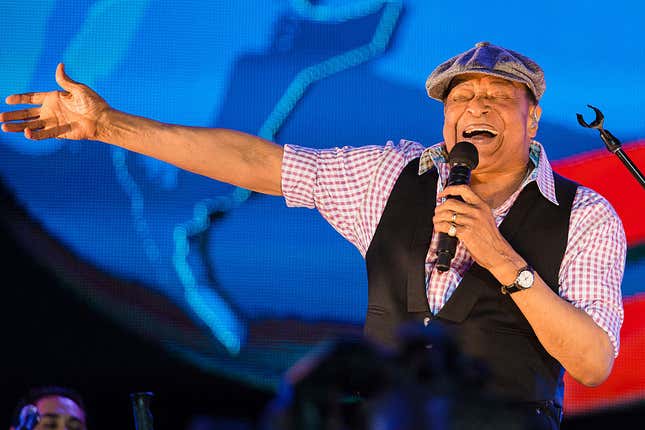 A week after being admitted to the hospital for exhaustion, Al Jarreau, a seven-time Grammy-winning singer and musician who covered pop, R&B and jazz, died Feb. 12 at the age of 76.

Willard Eugene Scott Jr.
Willard Eugene Scott Jr. was shot and killed Feb. 12 after Trooper Jeremy Mathis tried to pull him over for erratic driving in Durham, N.C. A car chase followed, then Scott exited the car and began to run. Mathis pursued Scott and shot the 31-year-old in the back.
Clyde Stubblefield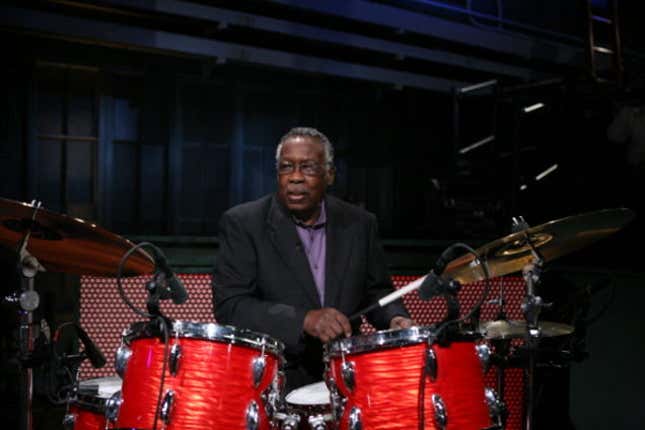 Best known as James Brown's "funky drummer," Clyde Stubblefield was one of hip-hop's most sampled drummers. In the '60s and '70s, he was behind Brown's classics "Cold Sweat," "Say It Loud—I'm Black and I'm Proud," "I've Got the Feelin'" and the album Sex Machine. He died at a Madison, Wis., hospital Feb. 18 at 73 years old.

Jaquarrius Holland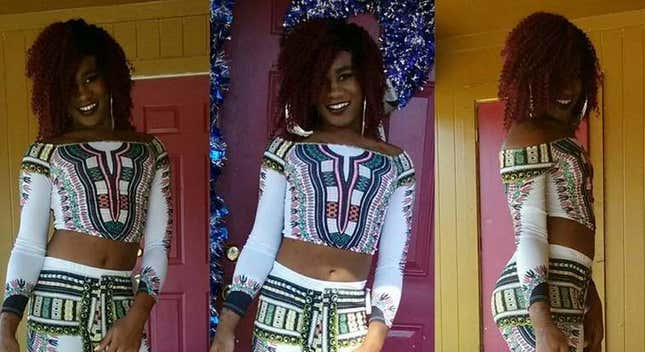 Jaquarrius Holland, an 18-year-old transgender woman who enjoyed doing makeup and styling hair, was shot and killed during a verbal altercation in Monroe, La., on Feb. 19.

Keke Collier
On Feb. 21, Keke Collier, a transgender woman, was shot and killed in Chicago's Englewood neighborhood at the age of 24.

Leon Ware
Leon Ware, a songwriter and producer, was best-known for his work on the Isley Brothers' "Got to Have You Back" and Michael Jackson's "I Wanna Be Where You Are." During his five-decade career, he worked with stars such as Tina Turner, Teena Marie, Quincy Jones and Maxwell. He died Feb. 22 at the age of 77.

Chyna "Chyna Doll Dupree" Gibson
A transgender woman and drag performer, Chyna "Chyna Doll Dupree" Gibson was shot and killed outside a shopping center in New Orleans on Feb. 25. She was 31 years old.

Ciara McElveen
On Feb. 27, New Orleans police officers found Ciara McElveen, a 21-year-old transgender woman who had been stabbed multiple times, in the 7th Ward. They transported her to University Medical Center, where she died from her wounds.

---
March
Joni Sledge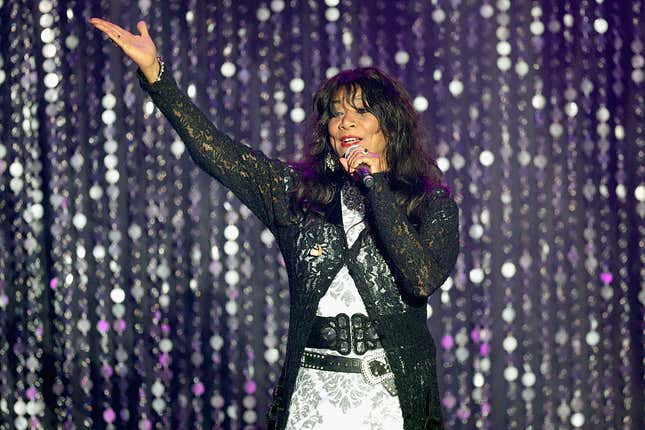 A singer–songwriter, actress, producer and founding member of the group Sister Sledge, Joni Sledge died March 10 at her home in Phoenix at the age of 60. The group, which included Sledge and her sisters Debbie, Kim and Kathy, are most famous for their Grammy-nominated 1979 single, "We Are Family."
James Cotton
James Cotton, a pioneering harmonica player whose sound became a fundamental part of modern blues and who performed with blues legends Muddy Waters and Howlin' Wolf, died March 16 in Austin, Texas. He was 81.
Rodney James Hess
Unarmed Rodney James Hess, 36, was streaming on Facebook Live in Alamo, Tenn., when he was shot and killed by police March 16. Crockett County, Tenn., sheriff's deputies approached his vehicle because it was parked perpendicular to the highway. Hess requested to speak with "higher commands"—meaning ranking officers, according to Hess family attorney Don Rouzan—when the deputies fired their guns at him.

Claude Lewis
Claude Lewis, a co-founder of the National Association of Black Journalists, was the first person of color to write a regular newspaper column in Philadelphia, specifically for the Philadelphia Bulletin. He died March 16 from complications of diabetes. He was 82.

Felicia A. "Auntie Fee" O'Dell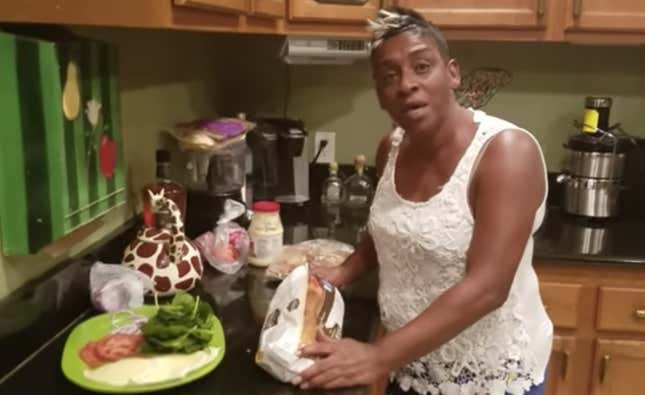 Felicia A. "Auntie Fee" O'Dell, the viral YouTube cook also known as Chef Sista Girl, was famous for her comedic profanity-laced recipe demonstrations. She died of a heart attack on March 17 at the age of 59.
Derek Walcott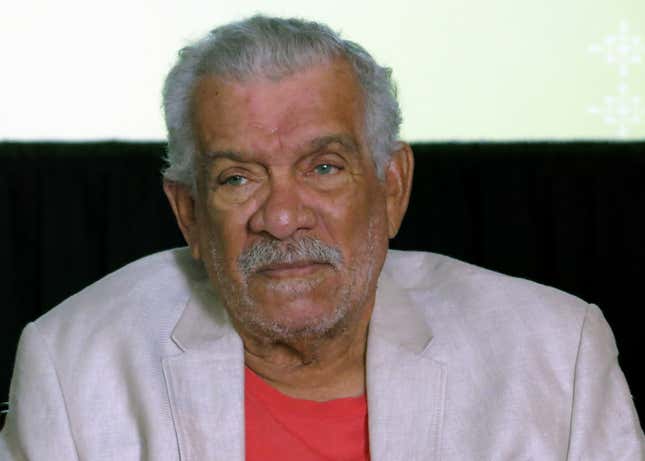 After battling a long illness, the Caribbean poet and accomplished painter and playwright Derek Walcott died March 17 at his St. Lucia home. Walcott, who tuned in to his identity as a black St. Lucian man for inspiration, received the Nobel Prize in literature in 1992, as well as several other literary awards. He was 87.
Chuck Berry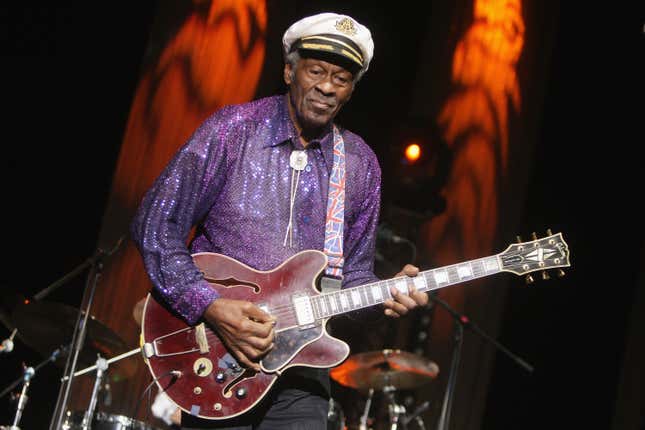 The pioneering singer, songwriter and musician, better known as the "father of rock 'n' roll," died March 18 at the age of 90. Dubbed one of the "100 Greatest Artists of All Time" by Rolling Stone magazine, and an inductee into the Rock and Roll Hall of Fame, Chuck Berry was a major influence in music history.

Timothy Caughman
Timothy Caughman, 66, was picking through trash in midtown Manhattan in New York City on March 20 when James Harris Jackson, 28, a white man from Baltimore, walked up and stabbed him several times with a 26-inch minisword that he was hiding in his coat. Caughman was taken to the hospital, where he died. Jackson told police that he had traveled from Baltimore to New York to ultimately vent 10 years of his hateful feelings toward black men.
Alphonza Watson
A 38-year-old transgender woman, Alphonza Watson was found dead in Baltimore on March 22 after being shot in the stomach.

Roger Wilkins
Roger Wilkins was an author as well as a journalist who wrote Pulitzer Prize-winning editorials, a university professor, a foundation executive, and an official during the John F. Kennedy and Lyndon Johnson administrations who championed civil rights for the black community. He died March 26 at a nursing home in Kensington, Md., as a result of complications from dementia. He was 85 years old.

---
April
Lonnie Brooks
The blues singer and guitarist had a hit recording of Robert Johnson's "Sweet Home Chicago" and became a symbol of Chicago blues. Lonnie Brooks performed with Sam Cooke, made an appearance in the Dan Aykroyd film Blues Brothers 2000 and played alongside Paul Shaffer's band on The Late Show With David Letterman. He died April 1 in Chicago at the age of 83.

Lolis Elie
A civil rights pioneer, protest organizer and lawyer, Lolis Elie helped facilitate the racial desegregation of New Orleans. A childhood victim of discrimination, he was active in integrating downtown lunch counters and other public spaces and boycotting stores in black shopping districts where black people were offered only menial jobs. He died April 4 at his home in the city's Treme neighborhood, of complications from Parkinson's disease. He was 87.

Kenne McFadden
Kenne McFadden, a transgender woman and a server at a restaurant, frequently posted videos of herself singing Christina Aguilera and Katy Perry songs. Her body was found floating in the San Antonio River on April 9, and police classified her death as a homicide. She was 26 years old.

Linda Hopkins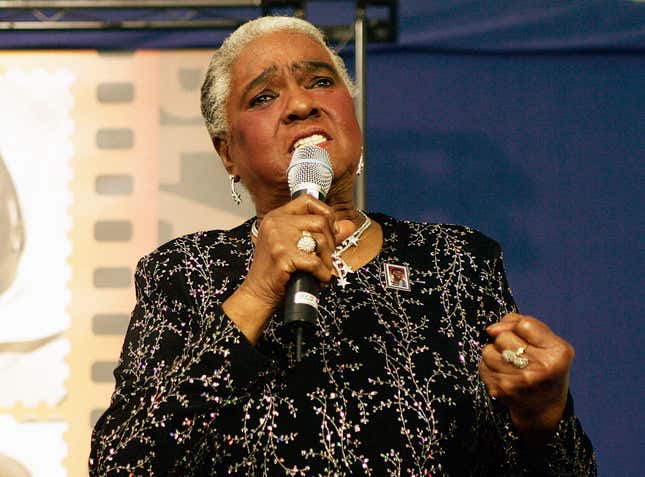 The Tony Award-winning actress and gospel, blues and jazz singer shared the stage with superstars such as Louis Armstrong and Little Richard. Linda Hopkins died April 10 in Milwaukee at 92 years of age.
Charlie Murphy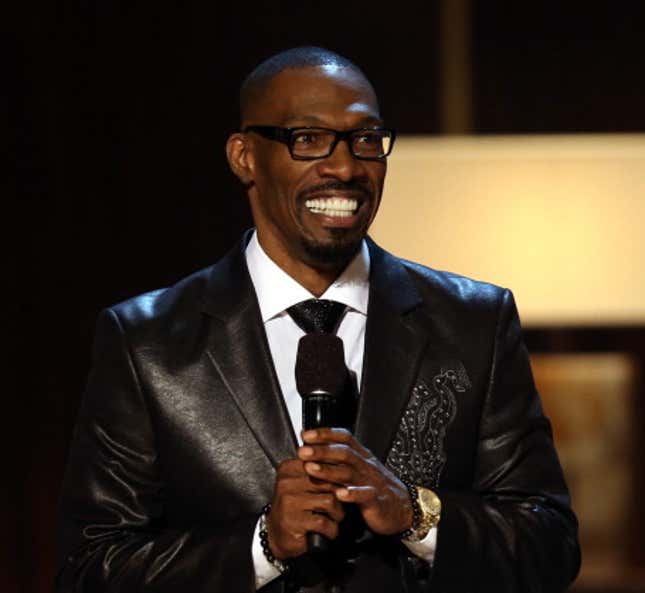 The beloved comedian, actor, author, screenwriter and voice-over artist Charlie Murphy rose to fame as an actor and writer for Chappelle's Show on Comedy Central. Best known for his wildly popular sketches, "Charlie Murphy's True Hollywood Stories," he died April 12 in a New York City hospital at 57 years of age after a long battle with leukemia.

Sheila Abdus-Salaam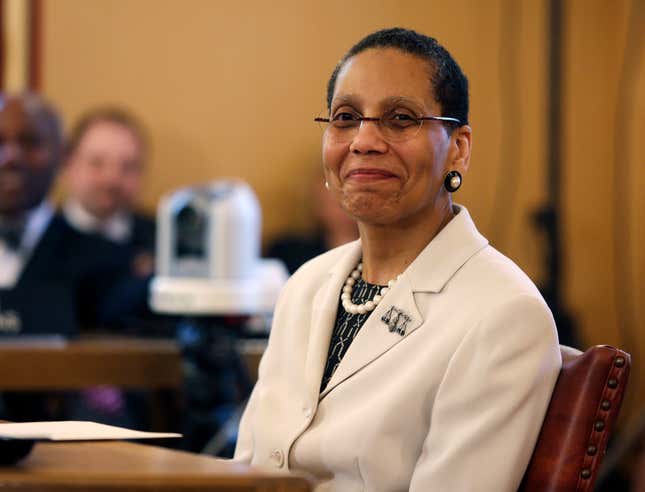 Sheila Abdus-Salaam was an associate judge on the New York State Court of Appeals, the first Muslim woman in U.S. history to become a judge, and the first African American to sit on New York's highest court. She was found dead April 12 when her body washed ashore at the Hudson River in New York City. Though the New York City Police Department called her drowning "suspicious," her death was eventually ruled a suicide. She was 65 years old.
Robert Godwin Sr.
A Cleveland resident, former manufacturing worker, self-taught mechanic, father of 10 and grandfather of 14, Robert Godwin Sr. was shot and killed April 16 by Steve Stephens, who posted a video of Godwin's shooting death on Facebook. Godwin was 74 years old.

Barkley L. Hendricks
Barkley L. Hendricks was a painter who offered a glimpse into the lives of everyday black men and women during the Black Power movement. His portraits were reminiscent of old art, with a touch of modern flair. He died April 18 in New London, Conn., from a cerebral hemorrhage. He was 72.

Cuba Gooding Sr.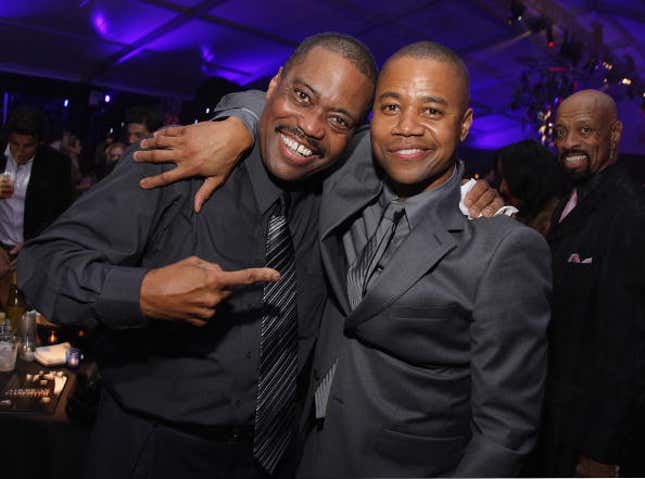 Cuba Gooding Sr.—a soul singer who had popular '70s hits such as "Everybody Plays the Fool" and "Just Don't Want to Be Lonely" with the group Main Ingredient, and the father of actors Cuba Gooding Jr. and Omar Gooding—was found dead in a car in the Woodland Hills area of Los Angeles on April 20. He was 72 years old.

Chay Reed
Chay Reed loved to dance and was also known as "Juicy" or "Mama." The 28-year old transgender woman was shot and killed April 22 in Miami while running across the street. Her attacker fled the scene.
Kenneth Bostick
A transgender man, Kenneth Bostick was found on a New York City sidewalk with severe injuries on April 25. He was hospitalized but died from his wounds. The New York City medical examiner ruled his death a homicide. Bostick was 59 years old.

Jordan Edwards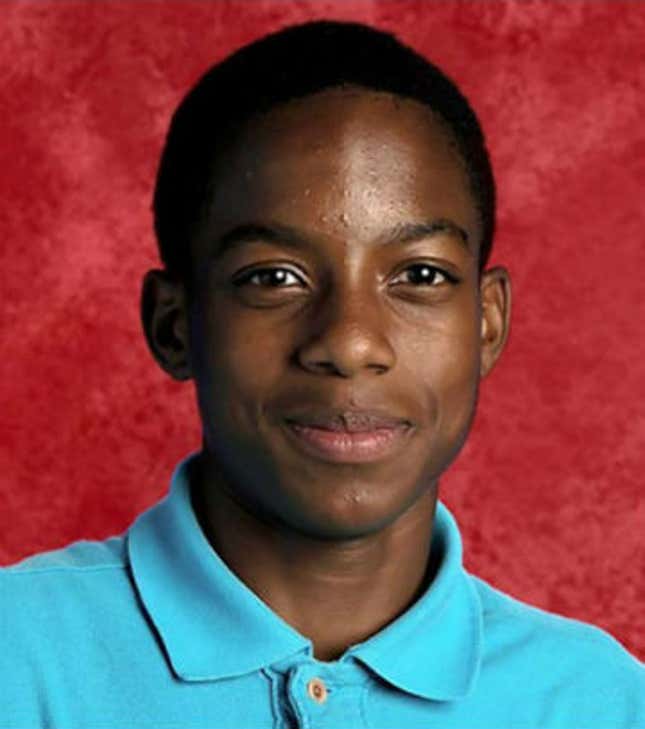 Jordan Edwards was leaving a party with friends on April 29 after hearing gunshots. The 15-year-old was fatally shot in the head by a Balch Springs, Texas, police officer, whose bullet came through the passenger-side window of the vehicle he was in. The officer in the killing, Roy Oliver, was fired and indicted for murder.
---
May
Eddie N. Williams
For more than three decades, Eddie N. Williams was head of the Joint Center for Political and Economic Studies, the nation's leading black think tank, focused on using facts and figures to advocate for the political and economic advancement of black people. He died May 8 in Bethesda, Md., from pneumonia complications. He was 84.
Christopher "Big Black" Boykin
Christopher "Big Black" Boykin—the reality star known for his role on the hit 2000s MTV reality series Rob & Big, which featured Rob Dyrdek—died May 9 from a heart attack at the age of 45.
Sherrell Faulkner
A transgender woman, Sherrell Faulkner died May 16 from injuries sustained in a November 2016 attack in North Carolina. She was 45.
Richard Collins III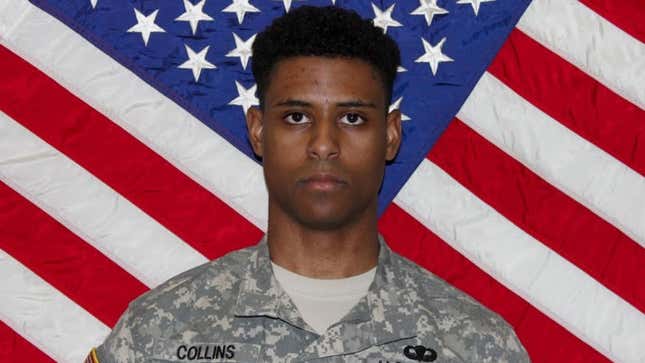 Richard Collins, a recently commissioned second lieutenant in the U.S. Army and a senior at Bowie State University, was stabbed on the University of Maryland's campus on May 20. He was rushed to the hospital and later died. Sean Christopher Urbanski, 22, who was a member of a white supremacist Facebook group, was arrested in Collins' death. The FBI and local police determined that they did not have sufficient evidence to charge Urbanski with a hate crime. He is currently facing one count of murder. Collins was 23.

Cortez Kennedy
Cortez Kennedy, a 2012 Pro Football Hall of Famer and 1992 Defensive Player of the Year, made eight Pro Bowls, had 58 sacks and spent his entire 11-season career with Seattle, starting 153 out of 167 games. Kennedy died May 23 at age 48 in Orlando, Fla.
---
June
Marc Brandon Davis
On June 2, Marc Brandon Davis was involved in a two-vehicle accident in Petal, Miss., which an officer responded to. Mississippi Bureau of Investigation spokesman Warren Strain said that an altercation took place involving Davis, who was in one of the wrecked cars, and the officer, who shot Davis several times, killing him. Davis was 34.
Joshua Barre
Two Tulsa County, Okla., sheriff's deputies and a Tulsa police officer went to a convenience store to pick up Joshua Barre for a mental health issue on June 9. They noticed that he was carrying two knives and attempting to enter the store, and they shot and killed him. He was 29 years old.
Carlton Lee
The Rev. Carlton Lee, Michael Brown Sr.'s pastor and president of the Ferguson, Mo., chapter of the National Action Network, died in St. Louis on June 13 after suffering a heart attack. He was 34 years old.
Albert "Prodigy" Johnson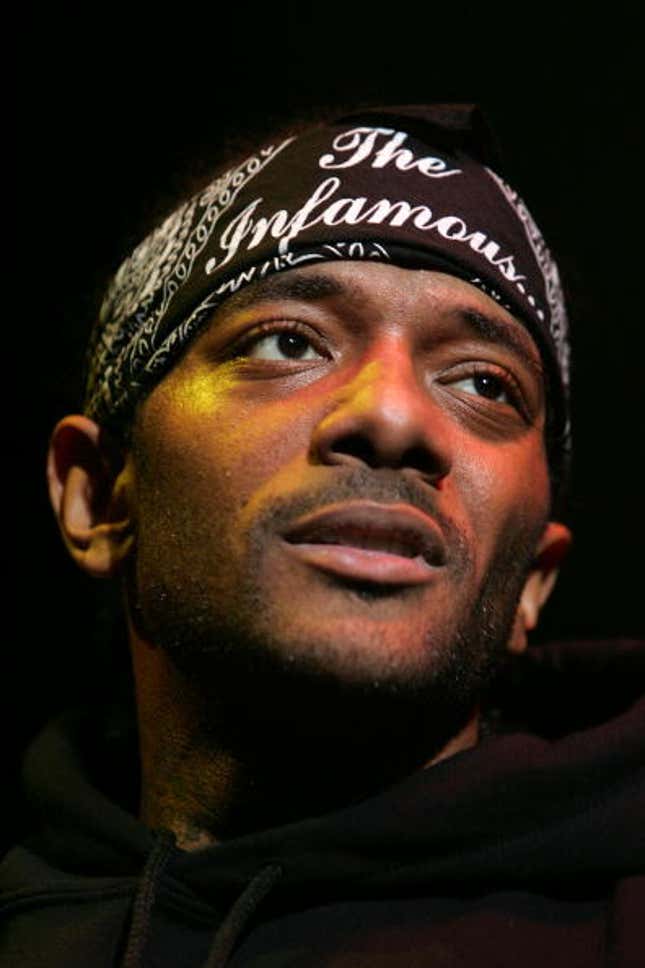 Born into a family full of musicians, the hip-hop legend Albert "Prodigy" Johnson was half of the rap group Mobb Deep, which he formed with Havoc. The group's hard-core sound bred a string of successful records, including "Hell on Earth" (1996), "Murda Muzik" (1999) and "Infamy" (2001). Prodigy died June 20 after being hospitalized for complications related to sickle cell anemia.

Ava Le'Ray Barrin
Ava Le'Ray Barrin, a 17-year-old transgender girl who dreamed of becoming a model, is the youngest of the transgender people of color killed this year. On June 25 she was in Athens, Ga., when she was shot in the chest during an argument. She later died at a hospital.
Geri Allen
A Grammy-nominated jazz pianist and composer, Geri Allen had a career that spanned over 35 years. She recorded, performed and collaborated with some of the most notable artists of our time, including Charles Lloyd, Esperanza Spalding and the Supremes. Allen died June 27 in Philadelphia at the age of 60 from complications of cancer.
Meechy Monroe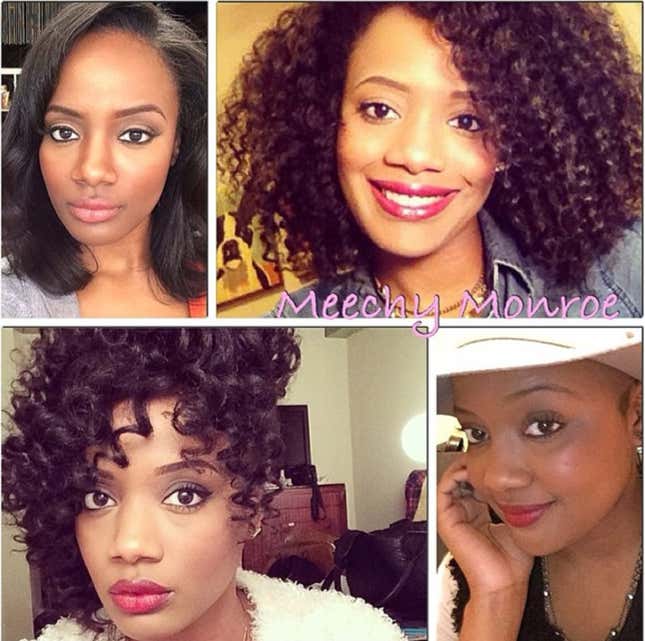 Known for her YouTube tutorials on natural hairstyles, Meechy Monroe died at a nursing home in Westmont, Ill., on June 27 after a battle with brain cancer. She was 32.
---
July
Ebony Morgan
On July 2, police found the body of Ebony Morgan in Lynchburg, Va. The transgender woman had been shot multiple times, and police transported her to Lynchburg General Hospital, where she was pronounced dead. She was 28 years old.
John Blackwell Jr.
At 3 years old, John Blackwell Jr. started playing the drums, inspired by his dad, who was an accomplished drummer. Blackwell toured with Patti LaBelle, Justin Timberlake and Prince for over a decade. He died July 4 at the age of 43.
Ji-Tu Cumbuka
Best known for his roles in the original Roots, Bound for Glory and Harlem Nights, Ji-Tu Cumbuka died July 4 in Atlanta after a long illness. He was 77.
DeJuan Guillory
DeJuan Guillory was shot and killed July 6 by Police Officer Holden LaFleur in Mamou, La., after Guillory and his girlfriend, DeQuince Brown, were stopped while traveling on a gravel road on an ATV. Guillory, who was unarmed, was shot while on the ground with his hands behind his back. He was 27 years old.
Nelsan Ellis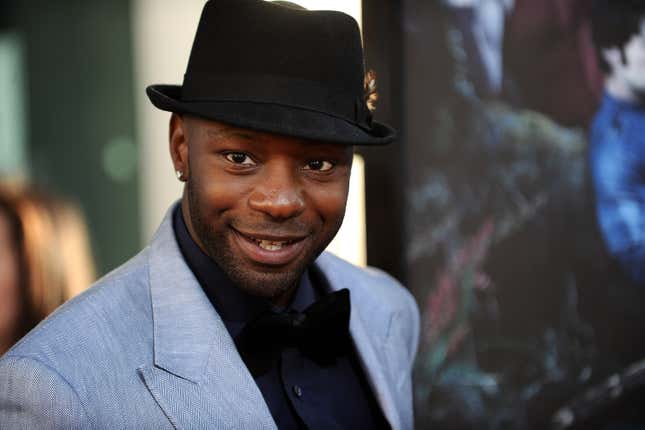 Film and television actor and playwright Nelsan Ellis was best-known for his role as Lafayette Reynolds in the HBO series True Blood. He died July 8 after complications from heart failure. He was 39 years old.
Christopher "Fresh Kid Ice" Wong Won
One of the first Asian rappers to break ground in hip-hop, Christopher "Fresh Kid Ice" Wong Won co-founded the risqué hip-hop group 2 Live Crew with DJ Mr. Mixx and Amazing V in 1984. Luther Campbell joined later. Fresh Kid Ice died July 13 in a Miami hospital from an undisclosed medical condition at the age of 53.
Jim Vance
For almost 50 years, journalist and former teacher Jim Vance covered stories from all over the world—from Washington, D.C., to Vietnam, South Africa and El Salvador. He reported on stories such as D.C.'s U Street and Columbia Heights race riots, a local plane crash, Watergate, the attempted assassination of President Ronald Reagan and 9/11. Vance died July 22 at the age of 75 after a brief battle with cancer.
Aries Clark
In Marion, Ark., 16-year-old Aries Clark was shot and killed July 25 in front of a homeless shelter by police officers who had responded to a call at the location. Aries had received previous services from the facility but wasn't a current resident. His cousin Chris Clark told reporters that Aries "held a BB gun in the air, and they just took him down on sight."
---
August
Jaylow Mcglory

Jaylow Mcglory, a 29-year-old transgender woman, was shot multiple times. She died Aug. 4 in Alexandria, La., at the age of 29.
Kent Johnson
Kent Johnson, the Atlanta Journal-Constitution's photo editor, was on assignment to shoot the Bill Pickett Rodeo at the Georgia International Horse Park in Conyers, Ga., on Aug. 5 when he was found unresponsive in his car outside the venue. Johnson had been with AJC since 1998 and started his career as a journalist in 1982 at the Muskogee (Okla.) Daily Phoenix. He was 57 years old.
Patrick Harmon
On Aug. 13 in Salt Lake City, Patrick Harmon was riding his bike when police officers pulled him over for cycling without a light. Authorities say that the 50-year-old pulled out a knife and threatened to injure the officers who were trying to arrest him. This is in spite of bodycam footage that shows Officer Clinton Fox shouting, "I'll fucking shoot you" before shooting Harmon in the back three times as he ran in the opposite direction.
Joi "SJ" Harris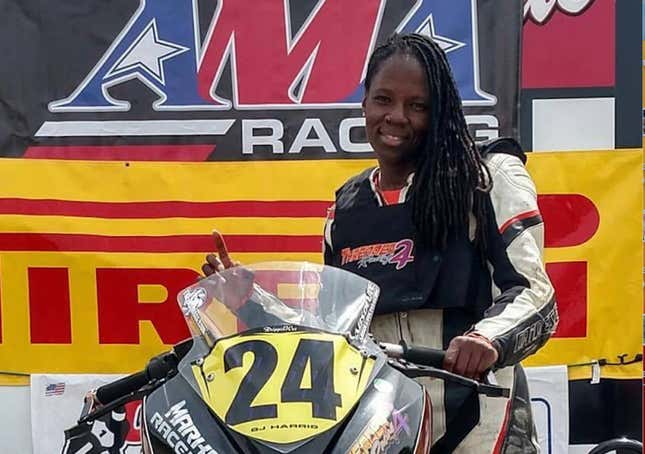 The first licensed African-American female road racer, Sol "SJ" Harris was working as a stuntwoman on the Vancouver, British Columbia, set of Deadpool 2 when she crashed through a window while attempting a trick as the character Domino, played by Zazie Beetz. She died Aug. 14 at the age of 40.

Dick Gregory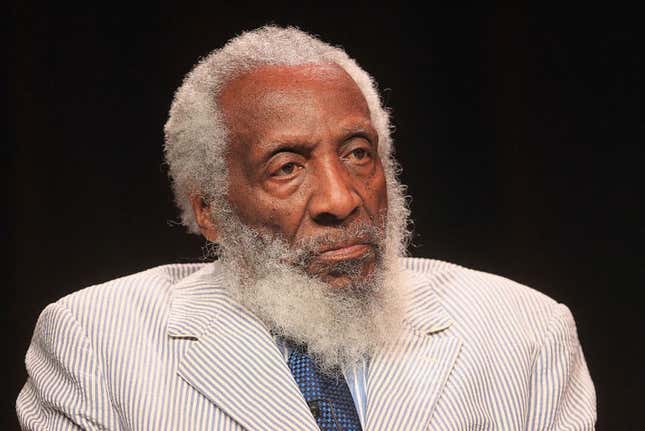 A St. Louis-born comedian, actor, civil rights activist, writer, social critic and advocate for the black community, Dick Gregory was well-known for his frank, yet witty discussions and views on race and race relations in America. He died Aug. 19 at the age of 84 in a Washington, D.C., hospital.

Kiwi Herring
Kiwi Herring, a married transgender woman and mother of three children, was shot and killed by police in St. Louis on Aug. 22. Reports indicate that police were called to the home after Herring allegedly stabbed her neighbor. Relatives indicate that Herring was regularly harassed and threatened by the neighbor. After an altercation on the scene, police fired their weapons. Herring was 30 years old.

---
September
Kashmire Nazier Redd
Kashmire Nazier Redd was a transgender man who was fatally stabbed, allegedly by his partner, Doris Carrasquillo, on Sept. 4 in his Gates, N.Y., home. He was 28 years old.

Derricka "Ms. Bow Bow" Banner

Derricka "Ms. Bow Bow" Banner, a 26-year-old transgender woman, was found shot to death in a vehicle Sept. 12 in Charlotte, N.C. She was 26.
Bernie Casey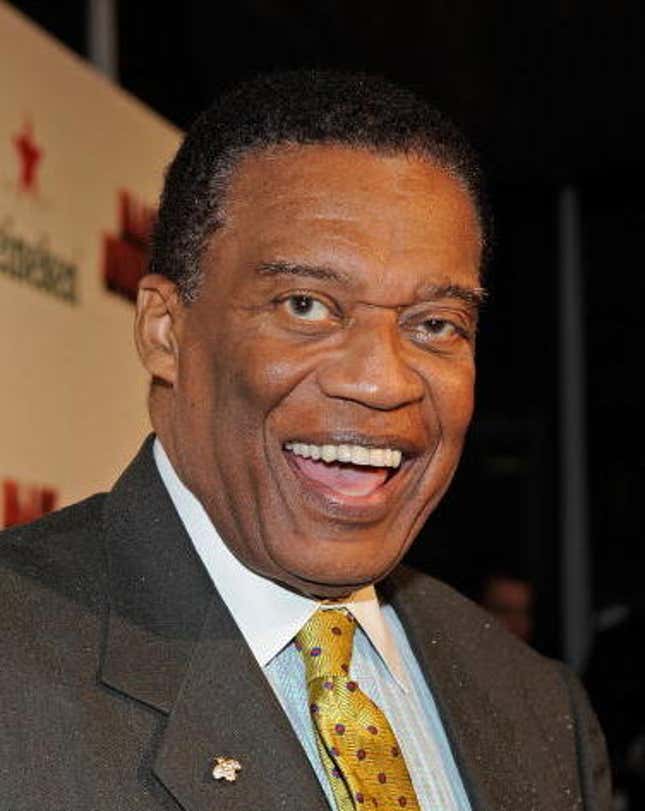 Professional football player, actor and poet Bernie Casey was best-known for his role in the blaxploitation film Cleopatra Jones, the 1988 Keenen Ivory Wayans movie I'm Gonna Git You Sucka and the NBC television series Harris and Company. He died from an undisclosed illness Sept. 19 in Los Angeles at the age of 78.

Charles Bradley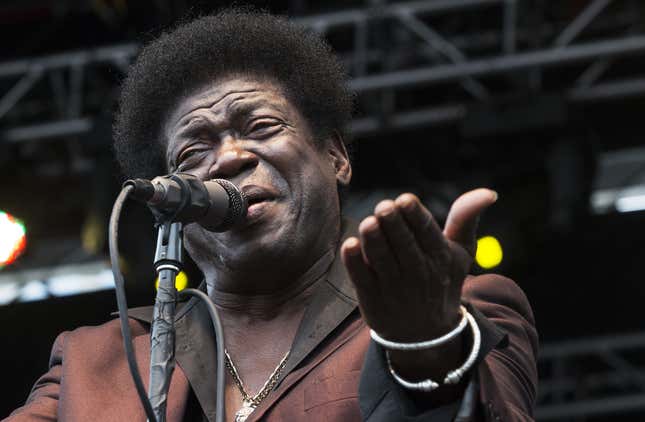 A former James Brown impersonator named "Black Velvet," Charles Bradley was a soul singer who used his life experiences to create music that moved hearts. He didn't release his debut album until the age of 62, and by then, he had been pursuing his music career for over 40 years. Bradley died Sept. 23 at the age of 68 after a battle with stomach and liver cancer.
---
October
La David Johnson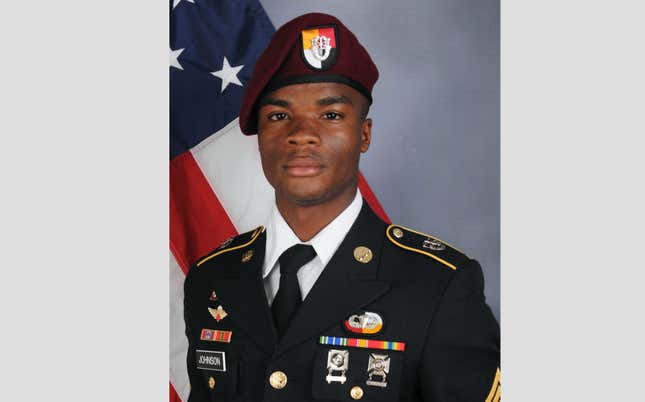 U.S. Army Sgt. La David Johnson, 25, was killed Oct. 4 in an ISIS-affiliated ambush in Niger. Donald Trump's condolence call to his wife, Myeshia, made headlines after Rep. Frederica Wilson (D-Fla.) criticized the president's insensitive comments on Twitter.
Connie Hawkins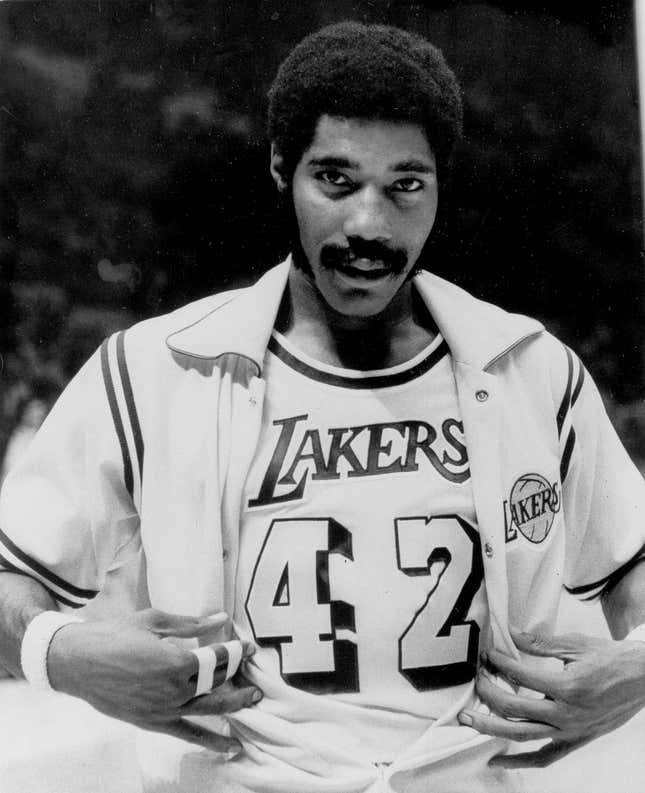 Basketball Hall of Fame inductee Connie Hawkins was an NBA, American Basketball League and American Basketball Association player and Harlem Globetrotter. He died Oct. 6 at the age of 75 from colon cancer.
Cornelia Bailey
Born on Sapelo Island off the coast of Georgia, Cornelia Bailey was a vivid storyteller who fought to protect African-American culture in the place where she lived, worked and grew up. She co-founded and was the vice president of the Sapelo Island Cultural and Revitalization Society, whose mission is to preserve the history and culture of the island where slave descendants settled. Bailey died Oct. 15 at age 72.
Mychael Knight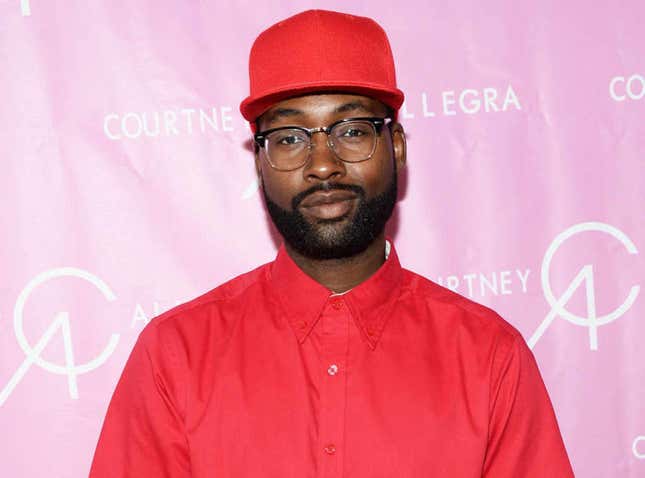 Fashion designer Mychael Knight—a Project Runway season 3 star and fan favorite—died outside of Atlanta on Oct. 17 at 39 years of age.
Antoine Dominique "Fats" Domino Jr.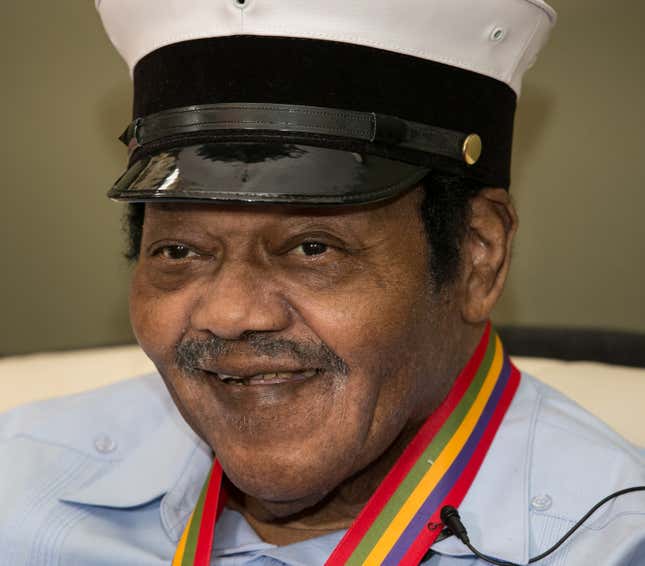 A rock 'n' roll pioneer, Antoine Dominique "Fats" Domino Jr. was a contemporary of Elvis Presley, Chuck Berry and Jerry Lee Lewis. He was among the first acts inducted into the Rock and Roll Hall of Fame and collected 11 top 10 hits between 1955 and 1960, including "I'm Walkin'," "Blue Monday" and "Walking to New Orleans." He died Oct. 24 at the age of 89.

Robert Guillaume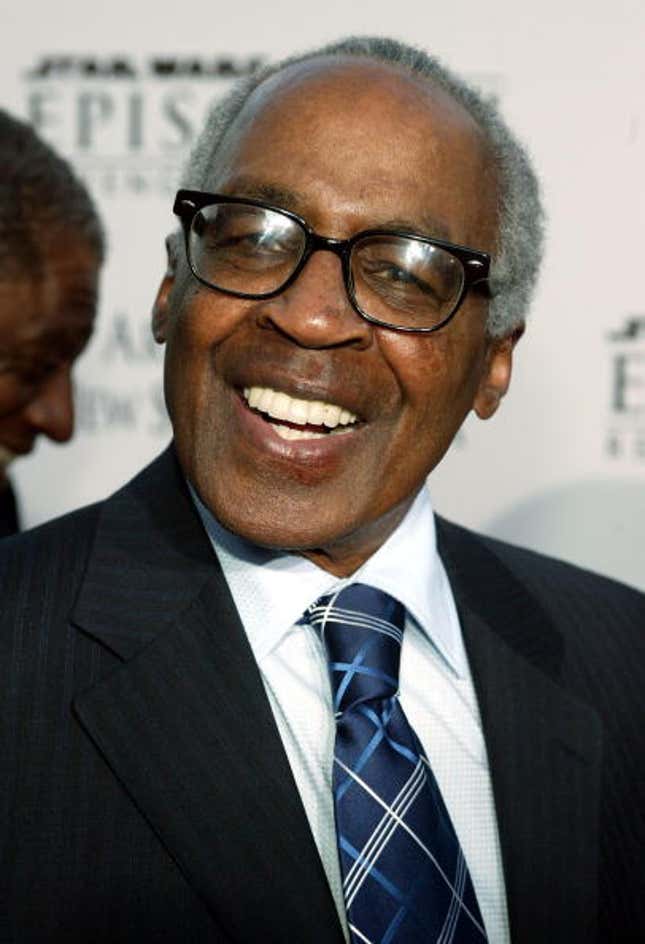 Broadway thespian, television actor and military veteran Robert Guillaume was best-known for his role as Benson DuBois on the television show Soap and its spinoff, Benson. Guillaume died Oct. 24 at 89 years old after battling prostate cancer.
Keith Wilder
Keith Wilder was a member of the beloved funk band Heatwave, which recorded the '70s hits "Boogie Nights," "The Groove Line" and "Always and Forever." The singer died Oct. 29 at age 65.
TeeTee Dangerfield
A transgender woman, TeeTee Dangerfield was found shot inside her vehicle in College Park, Ga., on Oct. 31. She was transported to Grady Memorial Hospital, where she died of multiple gunshot wounds. She was 32.
Candace Towns
Candance Towns, a 30-year-old transgender woman, was reported missing two days before Oct. 31, when her body was found at the top of a hill in Macon, Ga. She had been shot.
---
November
Robert Knight
A soul singer, Robert Knight was best-known for his 1967 hit "Everlasting Love," which was his first recording. His other hits include "Blessed Are the Lonely" and "Isn't It Lonely Together." He died Nov. 5 from a short, unidentified illness at the age of 72.
Earle Hyman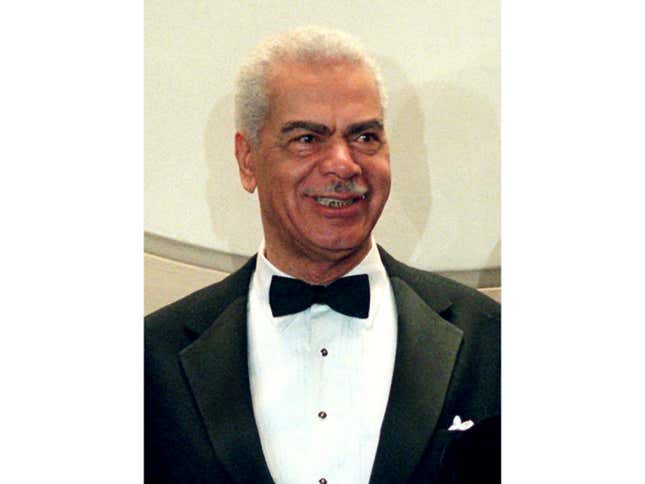 Broadway and television actor Earle Hyman was best-known for his role as Bill Cosby's father on The Cosby Show. He died Nov. 17 at 91 years of age in Englewood, N.J.

Della Reese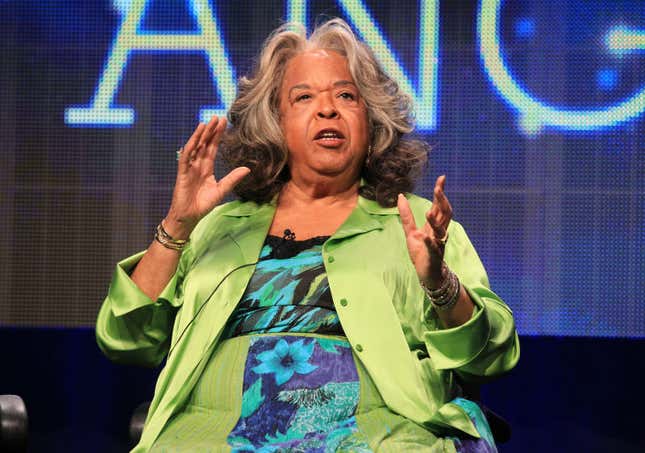 A talented actress and singer, Della Reese performed anywhere from clubs to concert venues, using her voice and spunk to bring life to various genres, including blues, jazz and gospel. In 1969 she became the first black woman to have her own television variety show. Reese was best-known for her roles in the television shows and films 227, Harlem Nights, Sanford and Son and Touched by an Angel. She died Nov. 19 at age 86.

Brooklyn BreYanna Stevenson
Brooklyn BreYanna Stevenson, a 31-year-old transgender woman, was killed in a hotel room in Oklahoma City on Nov. 27.
---
December
Simeon Booker
An award-winning journalist, Simeon Booker was the first full-time black reporter for the Washington Post. His work appeared in the nation's leading publications for over 50 years. Best known for his coverage of the civil rights movement in Ebony and Jet magazines, he reported on Emmett Till's murder in 1955 and the subsequent trial, among other notable moments in civil rights history. Booker died Dec. 10 in Solomons, Md. He was 99 years old.
Don Hogan Charles
The first black photographer hired at the New York Times, Don Hogan Charles took the iconic image of Malcolm X standing at a window with a rifle for Ebony magazine. He died Dec. 15 in East Harlem at the age of 79.
Kevin Mahogany
Jazz singer, professor, saxophonist and clarinet player Kevin Mahogany was well-known for his distinct baritone voice. His style is often compared to those of jazz greats Billy Eckstine, Joe Williams and Johnny Hartman. He died Dec. 17 in Kansas City, Mo., at the age of 59.

Mamie "Peanut" Johnson
Trailblazing baseball player Mamie "Peanut" Johnson became the first female pitcher to play in the Negro Leagues after being rejected by an all-white female league. Johnson died Dec. 19 in Washington, D.C., at the age of 82.
Reggie "Combat Jack" Ossé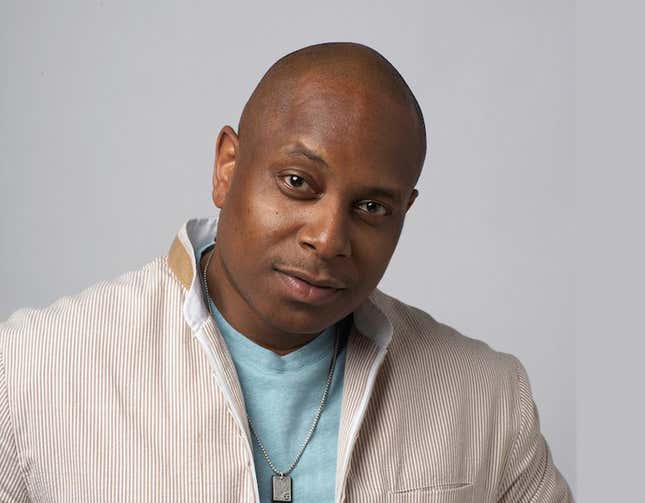 Reggie "Combat Jack" Ossé, who worked as an attorney for Def Jam and was the host of the pioneering hip-hop podcast The Combat Jack Show, died Dec. 20 in New York City of colon cancer; he had announced his diagnosis in October. Combat Jack was 53.

Pam "the Funkstress" Warren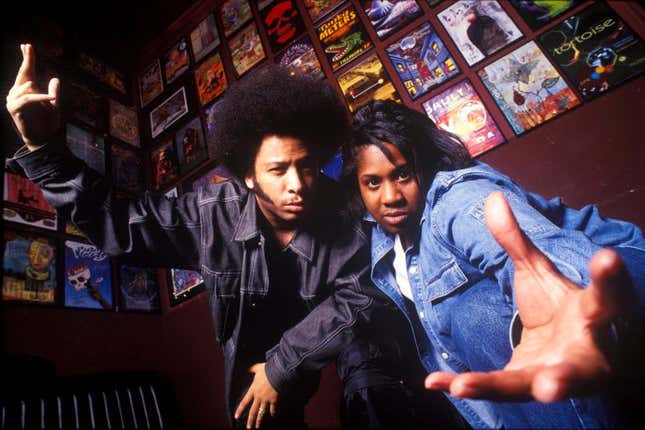 Pam "the Funkstress" Warren was a pioneering DJ for political rap collective the Coup and also served as Prince's personal DJ, flying out to do after-sets at his Minneapolis compound. Warren died of organ failure Dec. 23. She was 51 years old.

Amanda Davis
Amanda Davis, the morning news anchor for WGCL-TV and on-air presence in Atlanta for over 25 years, died Dec. 27 after suffering a massive stroke at Hartsfield-Jackson Atlanta International Airport while traveling to San Antonio to attend the funeral of her stepfather. She was 62.
Recy Taylor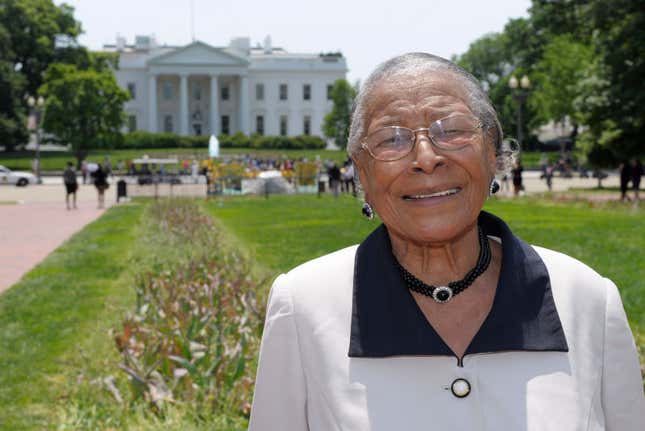 Taylor, whose sexual assault by six white men in 1944 sparked anti-rape activism in the Jim Crow South, died Dec. 28 in Abbeville, Ala. Her assault was the subject of the recent documentary The Rape of Recy Taylor, which explored the little-known history of white sexual terror used against black women during the Jim Crow era. She was 97.

Erica Garner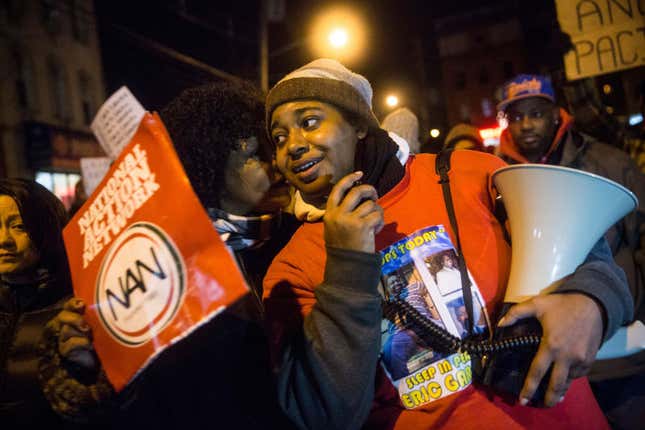 Erica Garner, who became a prominent activist fighting police brutality after her dad, Eric Garner, was killed in 2014 when he was put into a banned police chokehold, died Dec. 30 after suffering a heart attack. She was 27 years old.