If you were a colored girl lucky enough (or "enuf," as she might write) to grow up on the words and work of playwright, performer and author Ntozake Shange, learning of her death at age 70 on Saturday no doubt left you aching. One of the original conjurers of what we now know as "black girl magic" had left the earthly stage.
"I write for young girls of color, for girls who don't even exist yet, so that there is something there for them when they arrive," Shange said in a 1995 interview with journalist Rebecca Carroll in Mother Jones. For those of us who arrived at her words, whether as young girls or fully grown women, we found an altar erected in tribute to our stories, our traumas, and our particular way of being in the world.
I was 14, just scratching the surface of womanhood when I first encountered Ntozake Shange. Intuitively, a beloved drama teacher introduced me to the climatic "Lady in Red [Beau Willie Brown]" monologue from Shange's Obie Award-winning 1976 "choreopoem" For Colored Girls Who Have Considered Suicide When the Rainbow Is Enuf—only the second play by an African American woman to be produced on Broadway.
I was then too young to understand the full import of what Shange was offering us. But as I became acquainted with the Lady in Orange, the Lady in Brown, the Lady in Green, and all the other ladies gathered to sing their black and brown girl songs, I, along with so many other black girls, found my first sister circle.
G/O Media may get a commission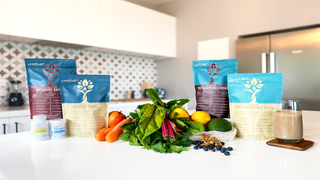 Better yet, as Shange famously wrote in For Colored Girls... , "I found God in myself, and I loved her fiercely."
If there's a thread that runs through Shange's work, it's that we are worth the fiercest love. Ntozake, which in Zulu translates to "she who comes with her own things," brought those unapologetically black, female things to the Black Arts Movement of the 1970s, much to the chagrin and derision of several of the famed black male writers of the time.
Undeterred by a movement that would happily render her a supporting actress, Shange instead defied both respectability politics and the conventions of the male-centric (and often misogynistic) black liberation movement, creating a space for occasionally brutally honest black women's stories where there had been none—and validating us with every word.
And while For Colored Girls... is undoubtedly Shange's best known work, her love for us sprang eternal—even after she was unable to hold a pen. With Sassafrass, Cypress & Indigo, Betsey Brown, Liliane, Nappy Edges, Spell #7, Mother Courage and Her Children (also winner of an Obie Award) and so many more, Shange reached across genres, racism and sexism to give us words in which to see, hear, explain and understand ourselves. In Shange's world, there was no right or wrong way to be a black or brown woman; simply to be was enough. We were "enuf."
Shange's death leaves an unfathomable chasm for her family, her community, and for those of us who never met her, but nevertheless learned the power of black girl magic at her knee. But if there is comfort to be had in her passing, it's in knowing that she left this world having done what she intended to do: she empowered generations of girls and women—and hopefully, many more to come—with the voice to "sing a black girl's song; to bring her out, to know herself."
Thank you, Ntozake.