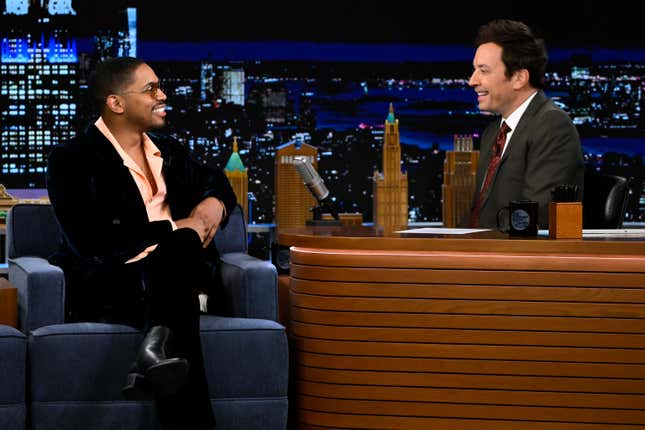 At a time where pivotal moments in history are at risk of being banned and erased all together, it's refreshing and undeniably important to see efforts made to make sure that significant figures in our society aren't forgotten. Such is the case with Searchlight Pictures newly released film, Chevalier.
Small Town Horror Story: The Vietnam Veteran Who Refused To Leave A Man Behind
Starring Kelvin Harrison Jr. in the titular role, we're catapulted into pre-revolution, 18th century France to learn about the life and legacy of Joseph Bologne—a gifted composer, violinist and fencer. The illegitimate son of an Senegalese slave and a French plantation owner, we watch as Bologne rises through the ranks of society to becoming the Chevalier de Saint-Georges: a mostly celebrated figure in Queen Marie Antoinette's inner circle. As such, life an as excellent and supremely talented Black Frenchman comes with its set of notablility, perks and prestige—or, at least that is the case, up until he decides to go for the highly regarded role of leader of the Paris Opera.
At the onset, however, we're still reminded that someone of Bologne's race is not welcomed in France. Whether that's through one of the opening scenes where the young Bologne is referred to as a "Negro bastard child" at a Paris boarding school or later after he wins in a fencing duel while words of getting rid of France's "greatest threat" and the "dark pestilence" a.k.a. "the Negro" are played in the background, what becomes abundantly clear is that global anti-Blackness will be the Bologne's greatest challenge to overcome. This challenge is further exacerbated by the arrival of Bologne's newly freed mother who comes to live with him after so many years and an illicit love affair with the (very white and very married) lead singer of the choral symphony he's composing to gain the aforementioned coveted title.
What stands to be Bologne's tragic flaw for most of the film is the belief that his accomplishments, accolades, and celebrity-like status in society are enough to overpower the systemic racism that surrounds him. It's not entirely his fault that he believes that as the notion was initially put forth to him by his father, who told him: "Be excellent. No one can deny an excellent Frenchman," when he him dropped off at that school as a child. But what his father failed to fully comprehend (whether intentionally or not) was that Joseph Bolgne was a Black Frenchman, existing in a place where being Black negatively mattered more than anything else. He existed in a place where being Black was viewed as a destructive and ungodly force that should be eradicated off the face of the planet and trumped any artistry and achievement he could ever showcase. He also existed in a place where being Black and being excellent was seen as more ammo for his destruction and demise rather than his upliftment and evolution.
It's that sad truth that proves to be one of the more poignant and oft-pervasive themes throughout the entire film. Not only because it highlights just how ignorant and illogical racism is, but it also serves an early representation of the unique position young, gifted and Black folks will have to navigate through year after year, decade after decade, and century after century. It's a tale quite literally as old as time, and reboots of it in today's society (LeBron James, Serena Williams, Simone Biles, Viola Davis, etc.) sadly get more and more explicit. As Black folks, we've heard the phrase "you've got to work twice as hard to get half as much" for as long as we can remember. But what happens when those efforts to be the absolute best are turned against you and used as just another reason to isolate you and cheat you out of things you rightfully deserve? And, perhaps more importantly for Bologne, what do you do in return?
These questions and more are implicitly explored thanks to a very nuanced and impressive performance by Harrison Jr., whose journey from arrogance and naivety to enlightenment and revolutionary is a joy to watch onscreen. Supporting performances from Samara Weaving, Lucy Boynton, and Ronke Adekoluejo also help to undergird this almost forgotten story of a man we should know and a man worth knowing.
Chevalier, starring Harrison Jr., Weaving, Boynton, Adekoluejo, Alex Fitzalan, and Minnie Driver is in theaters everywhere now.