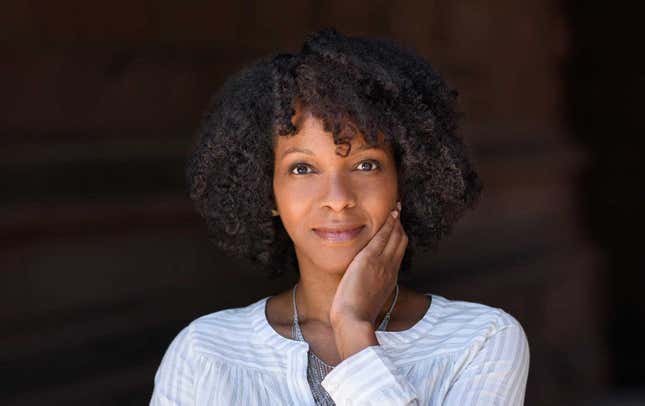 We know Imani Perry as a brilliant New York Times bestselling author who won the 2022 National Book Award for non-fiction for her book "South to America: A Journey Below the Mason-Dixon to Understand the Soul of a Nation." The ivy-league educated professor of African American Studies, is frequently called upon as an expert who can eloquently break down Black history and culture.
What It Really Means To "Build Up Immunity" Against COVID-19
But in the new Audible Original,"A Dangerously High Threshold for Pain," premiering March 2, we see a different side of Perry – one that is both vulnerable and hopeful. In this beautiful story of pain, hope and acceptance, Perry opens up about her ongoing battle with lupus–an autoimmune disease that attacks multiple organ systems.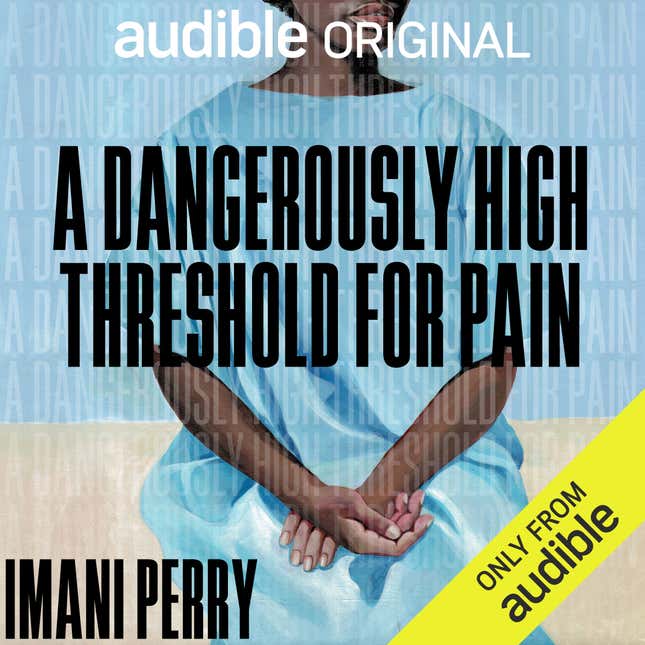 The disease, three times more common in African American women than white women, can cause varied symptoms, including joint pain and swelling, fatigue, memory issues and hair loss. And although the symptoms come and go, a flare- up can be debilitating.

From the moment she describes the first signs that something is wrong, Perry draws listeners in. And we follow her as she grapples with lupus' impact on her body, career and personal life on a journey to acceptance of her own vulnerability.
The Root caught up with Perry to learn why she thought this was the right time to share her story.
"For years, I wanted to write about living with chronic diseases at various stages, and often when I would propose it, it would be rejected," she said. "When this opportunity came up with Audible, it happened to intersect with a time in my life when I was thinking about how to live with diseases differently in the wake of the pandemic. So it just felt appropriate."
As a mother living with epilepsy, I couldn't help but empathize with Perry's description of the constant conflict between her health issues and caring for her young children and how she eventually came to accept that taking care of one may come at the expense of the other. And in our conversation, we agree that the guilt we feel is common among Black mothers living with chronic illness.
"There's no way to balance it all fully. So sometimes, the question is not whether you succeed at everything, but making the right choice about which things you fail at," she said. "And the choice is sometimes, 'I'm going to fail in this way to save my life.' Or 'I'm going to fail in a particular way so I can tend to my children.'"
Perry also takes time to explore the role race and gender have had on how she lives with her illness, including how she's been treated by medical professionals. And I was both irritated and heartbroken by the way she describes how her pain and her privacy have been violated by those who refused to validate her experience.
"To be sick, to have a diseased body, disrupts any zone of privilege and its protections, regardless of appearance or category," she says. "In my life, I believe that race, gender and simply having diseases have operated in some of my worst experiences."
You can listen to a clip here:
Perry says over time, she's learned to manage it all in a way that works for her and her family, and she's hopeful that others will be inspired by her story.
"Part of it has been being strategic about how to get my work done, how to choose my battles, what kinds of relationships to build," she said. "I didn't talk about my illness in the first part of my career because I was worried about the backlash. And that's part of the reason why I'm so open now. I get messages all the time from people who say they don't feel comfortable sharing their stories but that it matters that I shared [mine]."