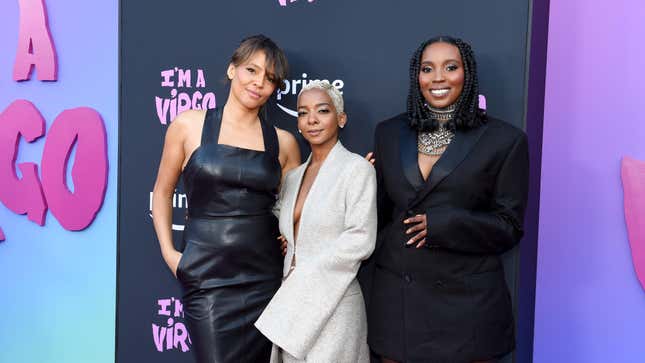 What do you get when you combine Jharrel Jerome, Carmen Ejogo, Olivia Washington, Kara Young, Brett Gray, Allius Barnes, and Mike Epps into a trippy, larger-than-life, Boots Riley-created production? You get the upcoming Prime Video series, I'm A Virgo.
Small Town Horror Story: The Mississippi Burning of Three Anti-Segregationists
The forthcoming series stars Emmy-winner Jerome as Cootie; a 13-foot-tall young Black man in Oakland, Calif. Having grown up hidden away by his parents (Epps and Ejogo), passing time on a diet of comic books and TV shows, he finally escapes to experience the beauty and contradictions of the real world. He forms friendships (with Young, Barnes, and Gray), finds love (with Washington), navigates awkward situations (with almost everyone), and encounters his idol, a real-life superhero appropriately named The Hero (Walton Goggins).
In the midst of it all, however, there's a deeper exploration among many things: capitalism, the perception of the hero and the villain, and the importance of chosen family and community. I'm A Virgo is a mythical odyssey that questions the purpose of the mythical odyssey, and with Riley at the helm, it's a seven-episode series that throws a whole lot at you in a variety of interesting, unexpected, and sometimes unexplainable ways.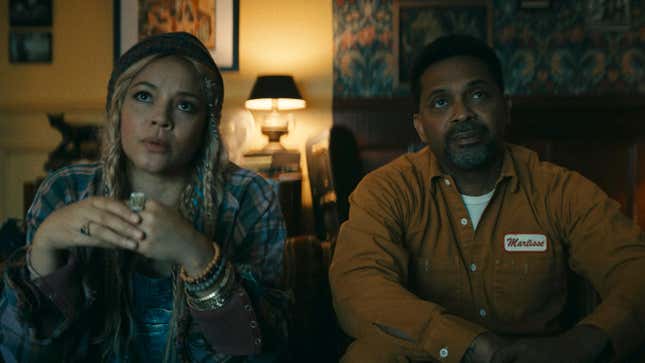 Speaking to The Root about Riley's unique way of bringing the story to life, Ejogo admitted that while the process was "challenging and risk-taking," it was all worth it.

"I think as ambitious as he was, he pulled it off. He pulled off what he aimed for and he did it in a way that was super fun for us [the cast] to be involved [with] every day," she explained. "It was challenging, it was risk-taking, it was heartfelt. It felt like it was relevant. It felt like there was no downside to this project other than it could've all just not worked [laughs]. It's a little bit nuts what he's managed to pull together. Stop motion, puppetry, forced perspective. Sometimes CGI, too. All these techniques and this is only his [Riley] second project. That's a big undertaking."
She continued: "But I think because he's not been doing it forever and [isn't] super, super experienced, he has the bravado. The rules are meant to be broken, but he doesn't even know what the rules are in filmmaking half the time. But always, his vision remains intact."
Washington and Young echoed similar sentiments about the allure of working with an innovative mind like Riley's, his unique perspective and offered additional insight into what made them say yes to their respective roles. As food service worker (and Cootie's future love interest) Flora, Washington explained how the autonomy of her character made her want to lend her skills to the role as it leaned away from previous portrayals that often times veer into stereotypes.
"I think so many times, playing a love interest, you're relegated to playing this kind of archetype or stereotype of: 'I'm here to guide you on your journey and I'm here to teach you all my wisdoms with love and I'm gonna disregard my needs as a human being,'" she told The Root. "And it's a really two-dimensional perspective. Boots really grounded out this character and gave her this amazing backstory and gave her depth and gave her quirk and allowed her to be so many different things—as well as a partner."
"It's less about her desire to be a piece of Cootie's story but really allowing him to be a piece of her story. And seeing where that goes. It's Boots Riley, so you know it's gonna be a little different," she concluded.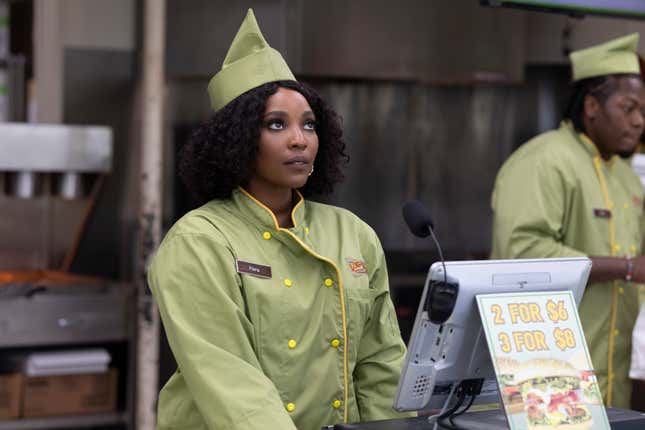 As for Tony-nominee Young, who plays young, political activist Joan, she shared that the role immediately took her back to telling stories on the theater stage and illustrating a vision of the writer and how they want to be part of shaping not only an experience, but the world at large.

"I feel like Joan really comes into this world sort of unexpectedly and as the series takes its course, you see that her offering is more about the people than herself. It's more about bringing people together, informing people of the societal structures of the world and so much more," she said.
While there are numerous messages to be taken away from the new series, both Washington and Young hope that the throughline of the celebration of our unique individuality, power of humanity, and love will be felt as the viewers take it in.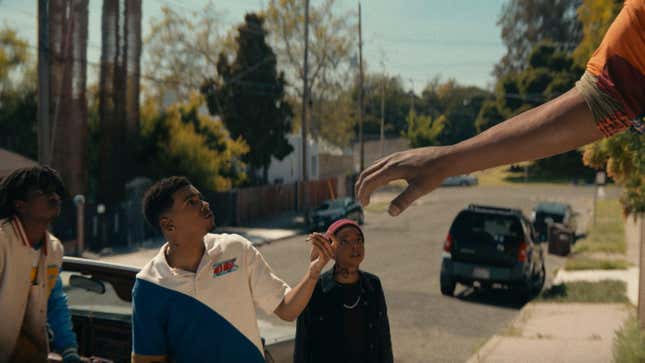 "Your voice is important and your addition to this world—anything big or small that you might have living inside of you can shape the course of history in the world that you live in. So don't hide it, show it," Washington said.

Young added: "I feel like right now we can really come together. No matter who we are, no matter where we live. No matter what we've been experiencing. If we all sat in a room together, there would be more similarities and commonalities and differences and we should embrace the differences within us. And also that we can meet each other where we are, and at the root of all of it—we're all human and we should all move with love."
I'm A Virgo premieres Friday, June 23 on Prime Video.
This interview has been edited and condensed for clarity.