Social media is abuzz with news that Ava DuVernay's towering film Selma received only two Academy Award nominations, for best picture and best song. The best film ever made about the civil rights movement, Selma was shut out of nominations for best director and actor that seemed inevitable just weeks ago. And the popular Twitter hashtag #OscarSoWhite, which is trending now, tells us only part of the story.
This is not the first time the Oscars have snubbed a black filmmaker whose artistic achievements seem to be overwhelmed by a storm of political controversy.
Spike Lee's Do the Right Thing is rightly regarded as the director's masterpiece, a scintillating meditation on American race relations that turned the summer of 1989 into a national conversation about racial conflicts simmering across the nation. Many in Hollywood, including actress Kim Basinger, who said as much during the 1990 Academy Award show, felt that Lee should have received a best director nomination, and the film nominated for best picture. Instead Lee was nominated, but did not win, for best original screenplay.
Three years later, Lee's searing three-hour biopic, Malcolm X, was again shut out from the best picture and best director categories, although Denzel Washington did receive (but did not win) a best actor nomination.
A less-recognized and more recent slighting of a seminal black film is Raoul Peck's woefully unrecognized Lumumba, which tells the story of Congolese prime minister and Pan-African icon Patrice Émery Lumumba, whose fight against colonialism influenced African-American leaders from Malcolm X to Amiri Baraka. Independently produced and helmed by a Haitian director, Lumumba features an electrifying performance by actor Eriq Ebouaney.
G/O Media may get a commission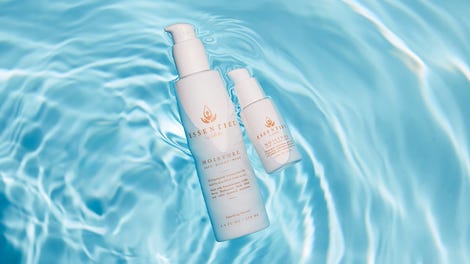 20% off
Essentiel by Adele
Selma is simply the latest black-directed masterpiece whose artistic integrity confronted the unapologetic racism of a film industry more comfortable with white fantasies of black life than the genuine article.
We live in a world where the 2012 film The Help, a fictionalized account of the civil rights era featuring actress Emma Stone as the Jackson, Miss., black community's white savior, not only was nominated for four Oscars but also became a box office sensation, grossing $216 million worldwide.
Unfortunately for the brilliant and bold Ava DuVernay, many academy voters didn't get the message that The Help was a work of fiction. Instead, as they watched Selma's provocative and inspired blend of history and artistic integrity unfold, they waited. And waited. And waited. For the kind of white protagonist (read: hero) that enables white voters to identify with films presenting black subject matter. Even 12 Years a Slave provided white characters that allowed contemporary mainstream audiences to relate, even if simply through an act of personal revulsion that allowed 21st-century liberals a measure of moral superiority.
Selma offers no such embellishments.
Just the humbling experience of witnessing a period in American history when black folks stood at the cutting edge of a movement that was both morally specific and expansively universal. DuVernay's camera does not avert its gaze from white violence or black resistance. Most important, she embraces, even takes as a given, the transcendent glory of African-American intelligence and self-determination. Black women and men, young and old, are portrayed as leaders, not victims; as strategists and tacticians, and not simply obedient followers of Martin Luther King Jr.
Selma's purposely unglamorous depiction of a warts-and-all King offered a heartbreaking entree into the story of an icon and his wife whose images have become calcified to the point of being disfigured in our own time.
But it's arguably the depiction of President Lyndon B. Johnson that sealed Selma's Oscar fate. DuVernay's LBJ is presented as a wary ally of the movement; a man pulled by competing political interests who only grudgingly supported the voting-rights movement. This contrasts with the historical Johnson's more robust support for civil rights, but did little to diminish the film's artistic power and achievement. Yet the controversy over historical accuracy—one that largely escaped other prestige pictures, like American Sniper, Foxcatcher, The Imitation Game and The Theory of Everything, all also based on historical events, and that have been accused of taking literary license with history—focused squarely on Selma, the awards season's lone film directed by a black woman.
If there's a silver lining to all this talk of Oscar snubs, disrespect, sexism and racism, it's that it will both inspire more people to see the film and inspire more black women and men to—following in DuVernay's footsteps—dare to make films of such power and grace that they defy conventional standards of artistic and commercial success, even as they take black culture to new cinematic heights.
Peniel E. Joseph, a contributing editor at The Root, is professor and founding director, the Center for the Study of Race and Democracy, the Lyndon B. Johnson School of Public Affairs at the University of Texas at Austin. He is the author of Waiting 'Til the Midnight Hour: A Narrative History of Black Power in America, Dark Days, Bright Nights: From Black Power to Barack Obama and Stokely: A Life. Follow him on Twitter.