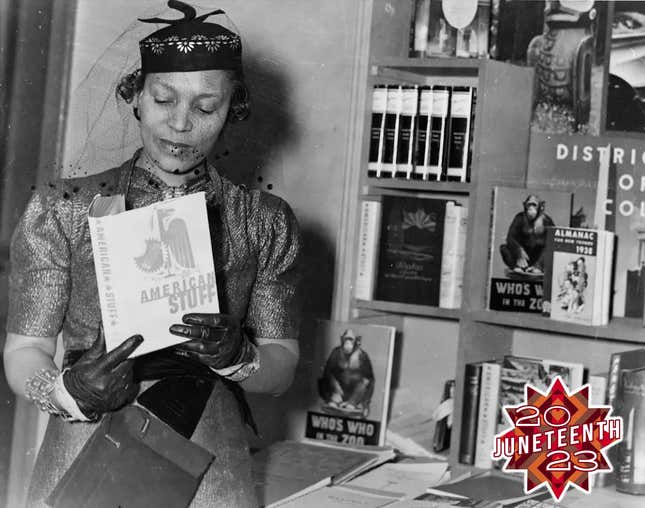 This weekend, the country prepares to celebrate Juneteenth, a commemoration of June 19, 1865, the day residents of Texas found out that slavery had been abolished in the United States – two years after most of the country had already learned of the signing of the Emancipation Proclamation.

Descendant, The Obamas Produced Documentary, Is Our TV Pick This Week
Hopefully, you've already checked out the list of our favorite books that honor this important day in Black history. But if you can only read one, "Barracoon: The Story of the Last 'Black Cargo," is a powerful reminder of why the day is so important.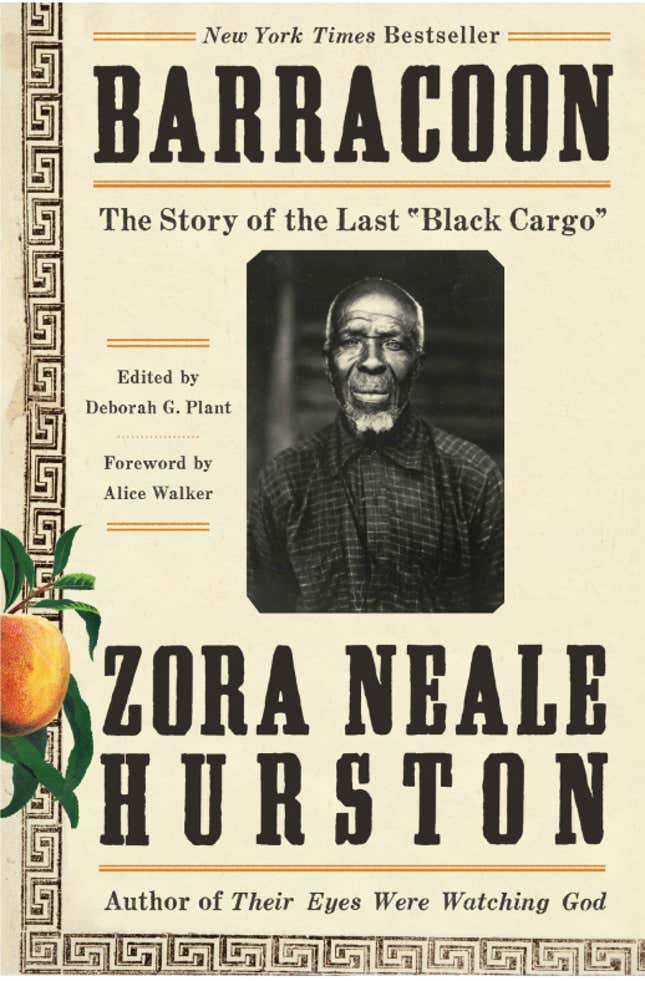 Written by novelist and anthropologist Zora Neale Hurston in 1927, "Barracoon" was published posthumously in 2018. The title comes from the term "barracoon," used to describe structures built to hold African people who had been kidnapped and sold into slavery. While most of those captured were eventually transported to Europe and the Americas, many died while waiting for ships to arrive and load.

Hurston's book centers around her trip to Plateau, Alabama, to the home of then-86-year-old Cujo Lewis. There, she met with Lewis (born Oluale Kossola), believed to be the last survivor on the last known slave ship to arrive in the United States in 1860 – over 50 years after the transatlantic slave trade was abolished in 1808 and five years before the first Juneteenth.
During months of conversations, Lewis shares peaches and watermelon with Hurston as he tells his story. He vividly describes being taken from his home in West Africa at age 19 and illegally brought to Alabama on the Clotilda along with nearly 120 others where he was slave for five years before learning he was free.
As they talk, Lewis reminisces on his life in Africa before he was forced to leave, even getting emotional at times. Although he'd been in the United States over six decades, you can almost feel how much he longs for the family and culture he left behind on every page. Hurston intentionally maintains Lewis' dialect throughout "Barracoon," a decision that made things more difficult with publishers, but allowed readers to hear Cujo's story the way he told it.
But what makes this book even more important (and often difficult) to read, is that it adds another layer of horror to the slave trade, as Lewis describes his capture by members of a warring African tribe.
Alice Walker says it best in the foreword, "Who would want to know, via blow-by-blow account, how African chiefs deliberately set out to capture Africans from neighboring tribes, to provoke wars of conquest in order to capture for the slave trade people – men, women, children – who belonged to Africa?" she writes. "This is, make no mistake, a harrowing read."
After getting the news of his freedom, Lewis describes how difficult it was to start a new life without any form of reparations. Unable to return to Africa, he and other freed slaves used money they saved to buy land in Plateau and established Africatown. Lewis lived there until his death in 1935 at age 94.
Near the end of their time together, Hurston came to take a picture of Lewis. He was dressed in his best suit, but without shoes, his way of honoring the home he loved.
He said, "I want to look lak I in Affica, 'cause dat where I want to be."