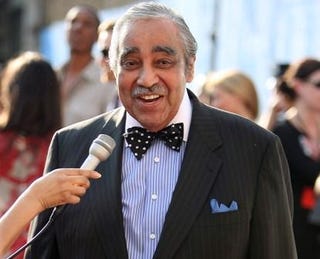 For decades, Harlem has been the lodestar of black politics in New York City and beyond. From Harlem came the city's first black mayor, David N. Dinkins, the state's first black governor, David A. Paterson, and generations of other influential black politicians and operatives.
To Harlem went presidential aspirants and other future stars of the Democratic Party, eager to pay homage and seek blessings. But now the once-vaunted Harlem political machine is on the verge of collapse.
After 19 tumultuous months in office, Mr. Paterson has been urged by White House aides to abandon next year's election, a potentially mortal blow to the already embattled governor. Charles B. Rangel, Harlem's elder statesman and congressman for 40 years, has been weakened by investigations into his unpaid taxes …
Read more at The New York Times.