"Though she be but little, she is fierce!" wrote William Shakespeare, and the phrase proves equally true for fellow Brit Cynthia Erivo, the multitalented phenom currently dominating the box office in the titular role of Harriet, the black-helmed Harriet Tubman biopic, released on Friday.
Erivo was handpicked by producer Debra Martin Chase for the role, which many felt should've gone to an African-American actress, due to Tubman's incredible place in American history. After having previously addressed the controversy over her casting, Erivo admits to having her own doubts about accepting the role in Essence's latest digital cover story.
"There's always a part of me that's like, 'Am I equipped enough to tell the story? Or Am I strong enough for it?'" she says. "But I have taken on big challenges throughout my career, and the enormity of this role made me lean into it more because I knew it wasn't going to be easy. And when something isn't easy, it becomes even more special."
G/O Media may get a commission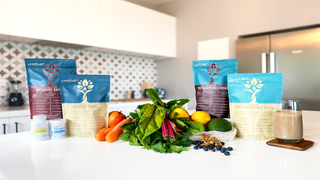 Though several reviews (including one by our own entertainment writer, Tonja Stidhum) have been lackluster on the much-anticipated (and many would say, long overdue) biopic, the box office disagrees; Harriet scored an admirable $12 million opening weekend. But though the film reportedly leaves some visceral energy to be desired, director Kasi Lemmons (as told to The Root in September) and Erivo seem to have had very deliberate aims in their portrayal of perhaps the most famed abolitionist in history.
"I desperately wanted to show her humanity, not just her heroism," Erivo tells Essence. "I desperately wanted to show her as a woman. I don't think we know enough about that. She was a fully realized woman who had love in her life and heartbreak and family she cared for and desperately wanted to be with. That was what drove her."
Erivo, who is now primarily based in America, also correlates Tubman's legacy to our current reality and fight for human rights, saying: "We're in a dangerous place right now when people who have nothing to do with us are making decisions about our lives and our bodies. We're watching changes that were made for our freedom getting rolled back. Having done this movie, I feel more impassioned than ever about making sure that we as women are able to preserve our rights."
And like the diminutive heroine she portrays, the 5-foot, 1-inch Erivo—who is only an Oscar away from EGOT status and who will next portray American legend Aretha Franklin in the new season of Genius—tells Essence her ultimate hope is to exact positive change.
"Sometimes I think I am literally the smallest, most unimportant thing in the room," she says. "But Harriet was small, like me, and was able to do so much. Playing her taught me that my actions can change the world."