At the risk of infuriating "The Navy," we have a confession to make: Rihanna's starting to wear us out. Specifically, we can't get this woman's foot off our necks—everywhere we go, there she is. Think about it: She's trying to be on our faces, on our backs, on our coffee tables...hell, she's even in our underwear.
Now, mere days after announcing her autobiographical art book, Rih's back on the cover of American Vogue—her sixth, if you're counting—and that means she's had the most American Vogue covers (of her own, that is) of any black woman in history. And frankly, she's such a constant in our news cycle, we don't know what else to say.
Notably, she's wearing Fenty Maison on the November cover, and perhaps her style director, Jahleel Weaver, best sums up Rihanna's multi-pronged influence in our lives when he recounts her approach to her history-making luxury line.
"[S]he said, 'It's kind of all over the place. But I get it 'cause I'm all over the place.' " Something clicked. The design team had been trying to limit itself to one aspect of Rihanna—but there were so many Rihannas. "That's exactly what we should be embracing," Weaver recalls thinking. Every woman isn't Rihanna, but many women relate to her all-over-the-place-ness. "She is fearless, but she is also a businesswoman. She's a girlfriend. She's a friend. She's all of these things."
Okay, but can she let us take a breath? Or get an album? She once again promises that it's coming (though still demurring on that release date) and that she has no intention of abandoning music. "All of these other things flourish on top of that foundation," she says, revealing that she's already in the "discovery stage" for a 10th album.
But what she won't be doing is the Super Bowl; confirming her reasons for declining the halftime show, and perhaps throwing some not-so-subtle shade at former mentor and label founder Jay-Z.
G/O Media may get a commission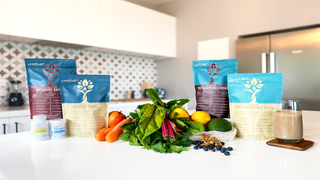 "I couldn't dare do that. For what? Who gains from that? Not my people. I just couldn't be a sellout. I couldn't be an enabler," Rih told Vogue. "There's things within that organization that I do not agree with at all, and I was not about to go and be of service to them in any way."
The mogul also doesn't mince words on gun control—or the current occupant of the White House, who benignly described recent mass shootings as the result of a "mental illness problem."

"It is devastating," she says, elaborating on the stance she's previously taken on social media. "People are being murdered by war weapons that they legally purchase. This is just not normal. That should never, ever be normal. And the fact that it's classified as something different because of the color of their skin? It's a slap in the face. It's completely racist."
"Put an Arab man with that same weapon in that same Walmart and there is no way that Trump would sit there and address it publicly as a mental health problem," she continues. "The most mentally ill human being in America right now seems to be the president."
"When I see something happen to any woman, a woman of any minority, kids, black men being murdered in the streets—I can't remove myself from that," she later adds.
Okay, we take it back: maybe we haven't gotten enough of Rihanna yet—which is great since she purportedly has a skincare line forthcoming and a collaboration with Lil Nas X that "may not even be with music." (Umm...tell us more.)
As for any more personal projects on the horizon, the 31-year-old continues to play coy (as she should); but says "I'm definitely feeling a shift...I'm growing up."