Three Fort Lauderdale, Fla., police officers in charge of patrolling a predominantly black neighborhood were fired Friday after a five-month investigation into racially charged text messages from their personal phones, according to the Sun-Sentinel.
A fourth officer resigned in January before the investigation had been completed.
Officers James Wells, 30, Jason Holding, 31, and Christopher Sousa, 25, were fired, Police Chief Frank Adderley, who is African American, said at a Friday afternoon news conference, the news site says. Officer Alex Alvarez, 22, resigned in late January while the investigation was under way, the report says.
"All four officers' conduct involved racist text messages exchanged among themselves and former police officers," Adderley said, according to the Sun-Sentinel. He said that while the officers did not engage in criminal behavior, their conduct was inexcusable.
Group cellphone messages between the officers included racial, sexist and ethnically inappropriate images and texts, including disparaging remarks against Hispanics and gays, the report says. Texts like, "Id [sic] have that noose ready," and "[Officer] Holdings we are coming and drinking all your beer and killing [n—gers]" are just a few examples of text exchanges between the men, the report says.
G/O Media may get a commission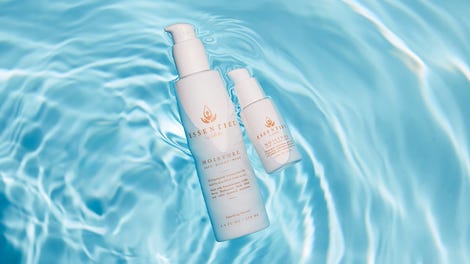 20% off
Essentiel by Adele
Alvarez also reportedly produced a mock movie trailer called "The Hoods," police say. The video showed images of President Barack Obama wearing a large gold chain and gold tooth caps, someone wearing a Ku Klux Klan hood, an African-American man being bitten by a police dog, a bloody floor and a wanted poster for "an escaped slave," the report says.
The firings come at a time of ongoing protests against police violence in black communities across the nation in the aftermath of high-profile deaths of black men at the hands of officers.
"We've all been privy to what's been happening in New York and Ferguson and San Francisco and other places all across the country," City Manager Lee Feldman said, according to the report.
Read more at the Sun-Sentinel.