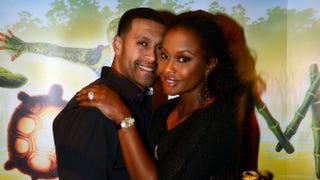 Apollo Nida, husband of Phaedra Parks, the Southern-fried lawyer who stars on The Real Housewives of Atlanta, pleaded guilty to federal fraud charges and was sentenced to eight years in prison, the Associated Press reports.
Nida, 35, was also ordered to pay $2.3 million in restitution to victims of the stolen-check-and-tax-return scheme in which Nida was involved. According to AP, through the use of stolen checks and victims' stolen identities, Nida and his unnamed co-conspirators filed bogus tax returns and fake claims against the U.S. Department of Housing and Urban Development as far back as 2009.
In May, Nida pleaded guilty to conspiring to commit mail, wire and bank fraud.
Read more at the Associated Press.