Editor's Note: This article was originally published on January 30, 2015.
Dear Reader:
For this week's column, we decided to address an option for going forward when you have taken your family tree research efforts as far as you can take them on your own.
How Do You Find a Professional Genealogist You Can Trust?
Maybe you've hit a wall in tracing an elusive ancestor, or you've received DNA-analysis results of which you can't make heads or tails. At this point, you might consider getting professional help. We've pulled together some guidance that can point you in the right direction.
The four main services a professional genealogist can help you with are the following, according to FamilySearch: tracing ancestry, researching descendants, searching records and testing DNA (and interpreting the results). Other services many genealogists offer include finding missing persons; deciphering old, handwritten records; preparing you to join a lineage society; translating foreign records; and research counseling.
Keep in mind that genealogists generally are not required by law to be licensed or certified by any government entity, so you must do your homework to make sure that a genealogist truly has the expertise you need.
G/O Media may get a commission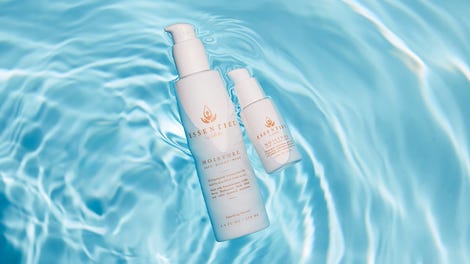 20% off
Essentiel by Adele
There are organizations that provide credentials, such as the Board for Certification of Genealogists and the International Commission for the Accreditation of Professional Genealogists. A few institutions of higher learning do so, as well. For example, Brigham Young University in Utah provides a certificate in family history.
How Do You Find Help Locating and Searching Records?
If you need a sleuth whose specialty is following a paper trail, you should start by reviewing the list of professional genealogists on the website for the Association of Professional Genealogists. Here you can browse through either a list of genealogists by name, location, research specialty or geographic specialty. There is a page listing genealogists with African-American expertise. You can also search the sites of ICAPGen and BCG for their credentialed members.
If you are seeking local, regional or ethnic expertise, you may also want to contact a genealogy society focusing on that area. For instance, the New England Historic Genealogical Society in Boston, which co-writes this weekly column, offers professional researchers for hire. NEHGS' areas of expertise include researching New England, African-American, Southern, New York, Native American, Italian, German, Irish and English roots, and it has helped clients join lineage societies such as the Sons of the American Revolution. A list of other genealogy societies can be found at the Federation of Genealogy Societies website.
The average hourly rate for a professional genealogist is $60, according to NEHGS.
How Can You Get Help With DNA-Related Questions?
When it becomes necessary to look at your genes to unlock family mysteries, a professional genetic genealogist can be of help. "The principle aim of genetic genealogy is to identify the source of shared DNA—our common ancestors—and utilize that to learn more about our family trees," explained professional genetic genealogist CeCe Moore in an email to us. (Moore is a consultant for the PBS television series Finding Your Roots With Henry Louis Gates, Jr.) "This holds true whether the goal is to break down genealogical brick walls generations ago or to identify immediate birth families for adoptees."
To find a professional with this focus, you can check APGen's DNA Specialist Web page. Moore cautions that currently, there is no licensing or certification program specifically for genetic genealogy. "Because of this, someone desiring to hire a professional for a genetic-genealogy project must do more extensive research than is typically necessary in order to ensure they hire a qualified individual." Look for published work or teaching experience at "well-respected genealogical institutes such as the Genealogical Research Institute of Pittsburgh and the Salt Lake Institute of Genealogy," as well as through APGen. (Moore has taught at the Pittsburgh institute.) On top of that, ask for references from previous clients.
Moore says you can expect to spend anywhere from about $50 to $100 an hour for an expert in genetic genealogy.
Henry Louis Gates Jr. is the Alphonse Fletcher University Professor and founding director of the Hutchins Center for African and African American Research at Harvard University. He is also co-founder of The Root. Follow him on Twitter and Facebook.
Send your questions about tracing your own roots to TracingYourRoots@theroot.com.
This answer was provided in consultation with Suzanne Stewart, a researcher from the New England Historic Genealogical Society. Founded in 1845, NEHGS is the country's leading nonprofit resource for family history research. Its website, AmericanAncestors.org, contains more than 300 million searchable records for research in New England, New York and beyond. With the leading experts in the field, NEHGS staff can provide assistance and guidance for questions in most research areas. They can also be hired to conduct research on your family. Learn more today.