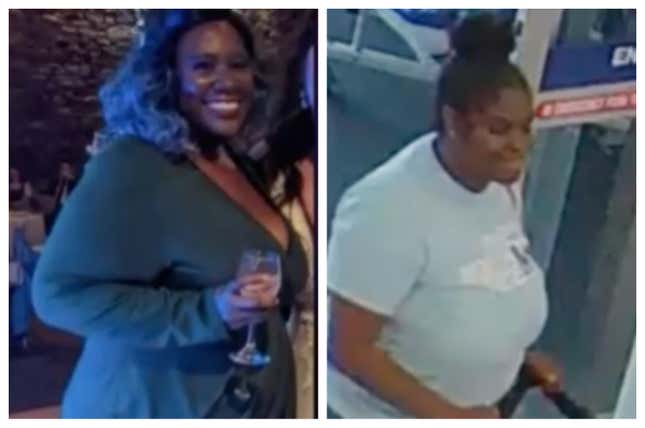 Gather 'round everyone for another classic tale of racial profiling at its finest. Julie Hudson, a PhD student from Philadelphia, was arrested by the police after being wrongly profiled as a shoplifting suspect, per Click2Houston (an NBC affiliate). Hudson had gone down to the department to see why there was a warrant for her arrest and ended up behind bars with no explanation.

Real Housewives of Atlanta's Kenya Moore On Season 15, Cynthia, and Hair care
Hudson, 31, was applying for a new job when she noticed her background checks were reporting she had a criminal record, what she saw as an error, the report says. Jan 5. she went to the Philadelphia police station to inquire about why she had a warrant and once the officers found what she was talking about, she was placed into custody. The warrant was filed by police in Webster, Tx. who were looking for a shoplifter.
Hudson had never even been to Texas.
She was held in jail for six days until the Webster Police Department found who the true suspect was after interviewing her sister. Another Black woman with the same name was identified through surveillance footage. When the cops looked up all the Julie Hudson's of the world, they landed on the wrong one and identified her through social media.
"When you know that you didn't do anything wrong, it makes you feel crazy," Hudson told NBC10.
Read more about the mess from NBC 10 Philadelphia:
After her arrest, Hudson's family reached out to law enforcement in both Texas and Philadelphia to get her out.

The Harris County District Attorney's Office in Texas then filed a motion on Tuesday to dismiss the charges against Hudson, citing insufficient evidence.

"We accept charges based on the sworn evidence presented to us by law enforcement," a spokesperson for the Harris County District Attorney's Office wrote. "Tuesday, Webster Police notified the court of the error. We dismissed the case within five minutes and immediately contacted Philadelphia Police to release our hold on Ms. Hudson."
Hudson is still left with unanswered questions as to how she got caught up in a warrant that wasn't meant for her and her family told reporters they may be seeking legal action. The Webster Police Department gave a shrug apology for what they called an "unfortunate mistake."
That "mistake" costed Hudson six days without her five medications.
Just recently a man was falsely identified as an armed robbery suspect thanks to a facial recognition device. In Hudson's case, it was a person who mistook a Black woman named Julie Hudson for another Black woman named Julie Hudson. So it appears neither advanced technology nor the police can identify Black suspects properly.
Now, cops are seeking help locating the Julie Hudson they were supposed to find.