(The Root) —
"I am first-generation American born to fifth-generation Honduran parents. Specifically, we are Garifuna (labeled Black Caribs by the British). Before Garifuna settled into the Latin American country, they were in St. Vincent. The complex part is that we are mixed with African and Amerindian people. Still, I can't trace the lineage back before St. Vincent … Some accounts, according to family elders, point to me having more Amerindian ancestry (some roots on my mother's side are Native Americans from Honduran groups). Most of Garifunas have various surnames that are French (such as mine, Rochez; as well as Thomas, Perry, Lambert), Spanish (Alvarez, Martinez, Aranda) and Portuguese (Moreira, Cabarello).
"I know some of the stories of my great-grandparents and how they heard about our ancestors landing in Honduras. I researched via St. Vincent Archives, and but at the end of day, what I know is mostly through words of the ancestors. Soon hopefully I will do the DNA testing. I'm sure there isn't an ounce of Spaniard Catalan blood in my veins, but I hold hope for African and Diasporan heritage (with some French — it sounds classy for some reason). I would really love to hear your input. Thank you again for the inspiration." —Jennifer Rochez
You have your work cut out for you, but fortunately, there are plenty of records to consult. As you know, the history of the Garifuna is fascinating and dynamic. I thought so in devoting an entry to them in Africana: The Encyclopedia of the African and African American Experience, which was co-edited with Kwame Anthony Appiah. The largest populations making up the Garifuna are Arawak, Carib (both Amerindian groups) and West African.
According to historians John Thornton and Linda Heywood, the Garifuna were formed by various runaway and shipwrecked Africans (a local tradition has a shipwreck of the slave ship Palmira bound from the Bight of Benin in 1675) who came to St. Vincent. They were "Negroes were from the warlike Moco tribe," say the historians, citing William Young's 1795 report, An Account of the Black Charaibs on the Island of St. Vincent's. They intermarried with the local Carib Indians (aka the Kulinago) and produced a mixed group that were called Black Caribs.
At the time, St. Vincent was a "neutral island," meaning that neither the French nor English could claim it, but a lot of French settled there illegally. In 1763 the English claimed it and began settling it much to the discomfort of the Garifuna, who resisted, but eventually agreed to a treaty. There was enough bad blood, though, that during the French Revolutionary War, the Garifuna went with the French.
G/O Media may get a commission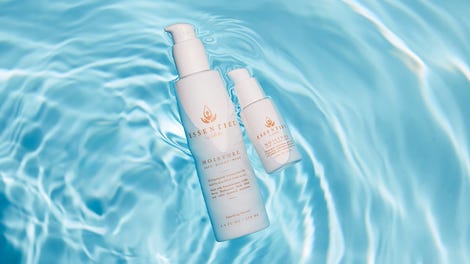 20% off
Essentiel by Adele
After a war, the English captured the island and in 1796 exiled the Black Caribs, who were led by Chatoyer, to Roatan Island off the coast of Honduras. They didn't stay there long, though. Within a few years most left the island and settled in Trujillo, Honduras. A group moved to Belize in 1802 to form one big nucleus. Another group settled in the Miskito Kingdom, a still-independent indigenous polity ruled by Zambos (another group formed by intermarriage between shipwrecked Africans and indigenous people). There is a third nucleus in Nicaragua.
The Garifuna have had an on-again, off-again relationship with the various English-speaking West Indian immigrant groups, with the many people who came to work in the banana industry, mostly from Jamaica and the Cayman Islands, for example, or with the Bay Islanders who have been part of Honduras since 1860 when the British withdrew their claims. Many Garifuna, however, speak English — both as a result of their Miskito period and by interactions with the West Indians.
In order to learn more about your Garifuna ancestors, you can work your way backward through the generations by starting in Honduras. The Honduras civil registration records for 1841-1968 are available to browse (but not yet search) on FamilySearch.org. If your family remained in Trujillo, a municipality in the Colón section of Honduras, the births, marriages and deaths for that location are available online for 1906-1930.
The Garifuna in Honduras who assimilated into the local culture mostly became Catholic. The Family History Library holds digitized Catholic church records for the parish San Juan Bautista from Trujillo, Colón, Honduras dating back to 1797 and as recent as 1948. The records for this parish and others throughout Honduras will be in Spanish, but can be searched and browsed online.
As early as 1825, the Wesleyan Methodist church (from London) sent missionaries to Stann Creek in Belize, as well as Honduras. Since the original missions left from London, you may be interested in searching the Methodist Collections held by the University of Manchester Library. There were some sets of papers for people affiliated with the Honduras mission work.
The School of Oriental and African Studies for the University of London "holds the largest collection of Christian missionary archives in the U.K."
The United Methodist Archives and History Center in Madison, N.J., has a collection of Records of the Mission Education and Cultivation Program Department of the General Board of Global Ministries. This set of records pertained to mission work between 1882 and 2001. The archives also have a Guide to the Mission Geographical Reference File. Honduras appeared among the locations included in both collections.
Typically, baptismal and membership records are kept by the local church so it may be worthwhile to contact the Belize/Honduras District or individual churches within it.
Beginning in 1849, Moravian church missionaries established a mission in the Miskito kingdom and began preaching in Nicaragua and later in Honduras. According to Thornton and Heywood, the Moravians kept meticulous records of births and deaths.
One of the best repositories for Moravian records is the Moravian Archives in Bethlehem, Pa. Most of the records pertaining to the missions in Honduras held by this institution date from the mid-1900s. There are also some earlier records from missionaries in Nicaragua. Many of the Moravian records are in German, but some also feature English translations. If you are unable to visit the archives yourself, there are research and photocopy services available. The archive is also affiliated with the Moravian Historical Society in Nazareth, Pa., which has more materials concerning the Moravian church and its activities.
Going back to St. Vincent, FamilySearch.org also holds general indexes for births, marriages and deaths in the Caribbean. Only the birth indexes seem to include early enough listings for Saint Vincent and the Grenadines, thus far. These databases may be worth checking back at a later date. The Family History Library also features some microfilmed parish records for St. George parish in St. Vincent. This will only include Church of England records, but they do date back to 1765. As this was before the Garifuna were forced to leave, circumstances could have led to your ancestors having events recorded there.
You may also wish to check some genealogical journals pertaining to St. Vincent and its surrounding islands. These can often contain transcriptions or guides to records. One such journal is the French Généalogie et Histoire de la Caraïbe. The website features information about the former French colonies and even includes a list of names of St. Vincentians from the late 1700s.
For contact information to a variety of other Honduras and St. Vincent institutions that may have the kinds of information you seek, try consulting Caribbean Genealogy Research. In addition, this website features a Caribbean Surname Index which may help guide you.
Henry Louis Gates Jr. is the Alphonse Fletcher University Professor and the director of the W.E.B. Du Bois Institute for African and African-American Research at Harvard University. He is also editor-in-chief of The Root. Follow him on Twitter.
Send your questions about tracing your own roots to TracingYourRoots@theroot.com.
This answer was provided in consultation with Kyle Hurst, a researcher from the New England Historic Genealogical Society. Founded in 1845, NEHGS is the country's leading nonprofit resource for family history research. Its website, AmericanAncestors.org, contains more than 300 million searchable records for research in New England, New York and beyond. With the leading experts in the field, NEHGS staff can provide assistance and guidance for questions in most research areas. They can also be hired to conduct research on your family. Learn more today.  
Like The Root on Facebook. Follow us on Twitter.